Nostalgia for the 1980s is at an all-time high. Movies like It: Chapter One and TV shows like Stranger Things fondly rekindle the things we loved most about '80s childhood: shopping malls, bright colors, big hair. And it looks like the next trend could be remaking '80s movies for the next generation without updating the time frame. That's what's happening in the new trailer for Valley Girl.
The original 1983 film was directed by Martha Coolidge and starred Deborah Foreman and Nicolas Cage as a pair of star-crossed California teens in love. Foreman's Julie is from the Valley and Cage's Randy is a Hollywood punk, and their love causes riffs among friends and family. It's a tender and lovely movie, and perfect as it is, so we're a little dubious about this remake—but the talent involved has our attention.
In this new version, Happy Death Day's Jessica Rothe plays Julie with Josh Whitehouse as Randy. The supporting cast includes Riverdale's Ashleigh Murray, Agent of S.H.I.E.L.D.'s Chloe Bennet, Good Girls' Mae Whitman, with Judy Greer as Julie's mom and Alicia Silverstone as an adult Julie. (Oh, it also stars… Logan Paul.)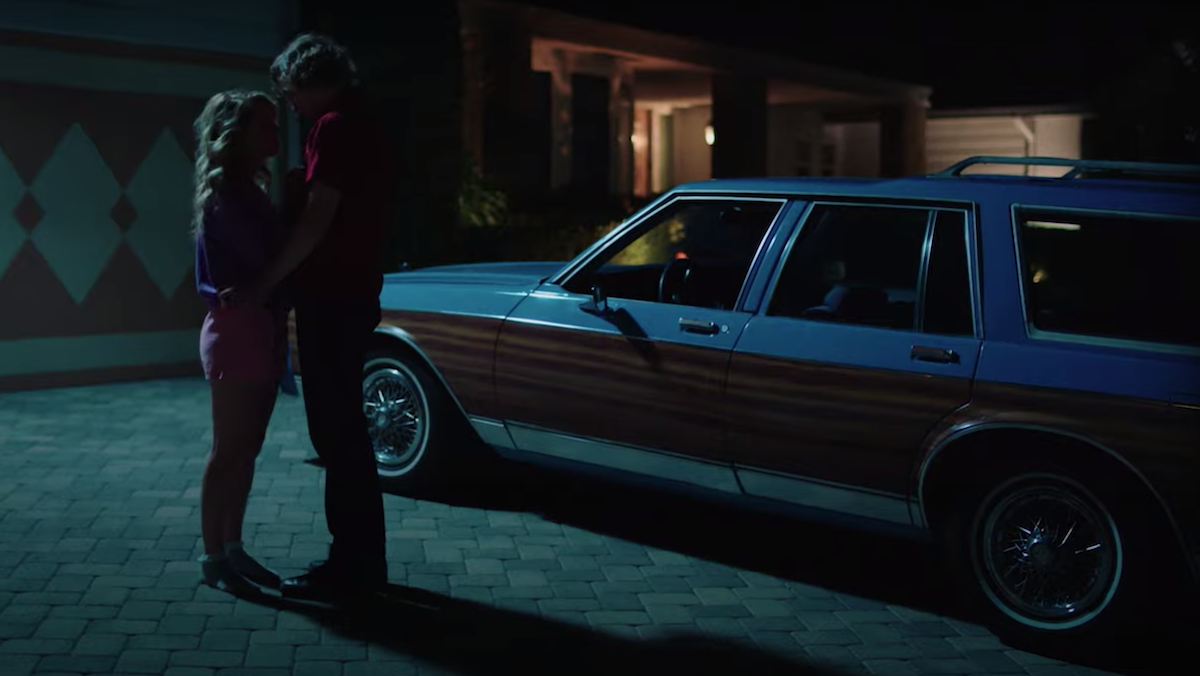 Orion Classics
The Valley Girl remake is described as a "musical adaptation," and features a soundtrack of '80s classics. Indeed, in the trailer above we hear a cover of theme song from the original film, " I Melt With You," along with other classic jukebox tunes from the era.
We're (mostly) impressed with the cast and the visuals look fun enough. Valley Girl doesn't really feel like a property worth updating, especially if it's set in the same decade and is telling the same story, but maybe the musical numbers will make it stand out on its own.
We'll reserve the rest of our judgment until we see the film, which arrives on VOD on May 8. In the meantime, you can rent the original for the first time digitally on streaming platforms like Amazon Prime and iTunes.
Featured Image: Orion Classics