Tom Holland has hung up his web-shooters for the moment, but he hasn't given up the free falling through the air just yet. Sony has released the first 10 minutes of Uncharted and it is quite the roller coaster. Taking a slightly different approach to adapting the video game series, Uncharted is a prequel of sorts, giving Nathan Drake a new origin story than game fans are familiar with. But still, it hits similar beats–of loss, adventure, and young Nate's desire to reunite with his missing brother, Sam.
In the first 10 minutes of Uncharted, which Sony released on YouTube, we see exactly what separated the Drake brothers. And how the Magellan treasure's been on Nate's mind long before he and Sully try to find it. But, of course, first we see Nate tumbling through the sky after falling out of a plane.
Now that is quite a way to kick off a movie. Nate's in quite a pickle, soaring through the air, with just an ankle wedged in a cargo container—itself barely attached to the cargo plane—saving him from a messy end. Plus, if the long way to the ground won't kill him, surely the bad guys with guns. However, we don't exactly see how Nate maneuvers his way out of this mess before we pivot back fifteen years ago.
In this version of events, the orphaned Drake brothers are caught trying to steal the first map of the world. The one made after the Magellan expedition, which may indicate where the explorer's lost treasure is. The incident separates the brothers—who make the always devastating promise to reunite soon—but it certainly plants some important seeds.
The extended clip trades in Mark Wahlberg for Outer Banks star Rudy Pankow, who plays Sam. The film kept Pankow's casting tightly under wraps before Uncharted's release. While the character isn't a major player—or even referenced—until the games' fourth installment, he's a vital part of Nate's backstory. (Which the games don't really even delve into too too much until later in the franchise anyway.) So I like how they set him up as an important figure in Nate's life right off the bat, so even when he's not physically there, his presents still looms large for Nate.
It's certainly not a bad tease for the film—intriguing to say the least. An action-packed fight, a tragic farewell, and some sweet bartending skills all in 10 minutes!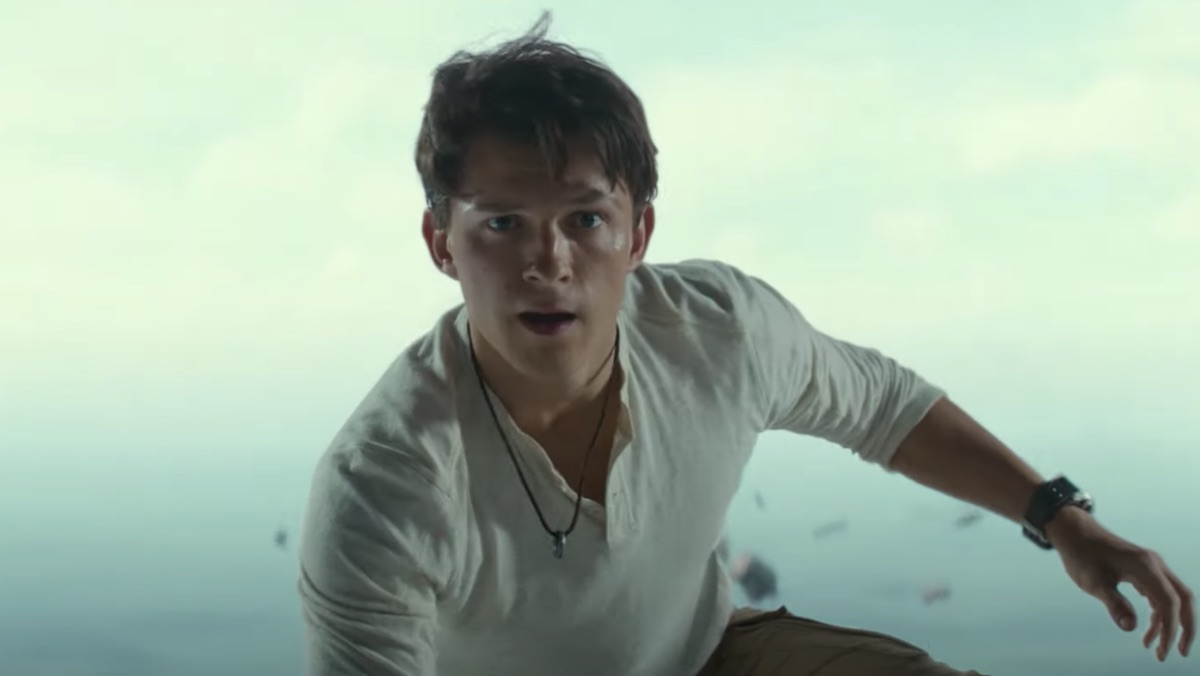 Directed by Ruben Fleischer, with a script from Rafe Lee Judkins, Art Marcum, and Matt Holloway, the film also stars Sophia Ali, Tati Gabrielle, and Antonio Banderas. Uncharted releases on digital on April 26 and on 4K UHD & Blu-ray on May 10.