There's something about The Umbrella Academy that is hard to believe these days. But it has nothing to do with super powers, ghosts, or time travel. It's the idea that a large group of people would all meet under the same roof. But social distancing didn't stop the cast of the hit Netflix show from reuniting. They got together virtually to announce the release of the show's second season this summer.
In a press release, Netflix announced: "On October 1, 1989 "seven extraordinary humans were born. On July 31, 2020, they return."
Netflix has announced the season two premiere of The Umbrella Academy with a perfect quarantine-appropriate video. It features the cast of the show each safely at the own home. And they're all dancing to Tiffany's "I Think We're Alone Now."
This is some must needed news for those who have worked their way through their streaming queues. And also for fans of the show. Season one of The Umbrella Academy, based on the Dark Horse comic book series created and written by Gerard Way, was a big hit for Netflix. The streaming site said 45 million people tuned into the series about a special group of young people.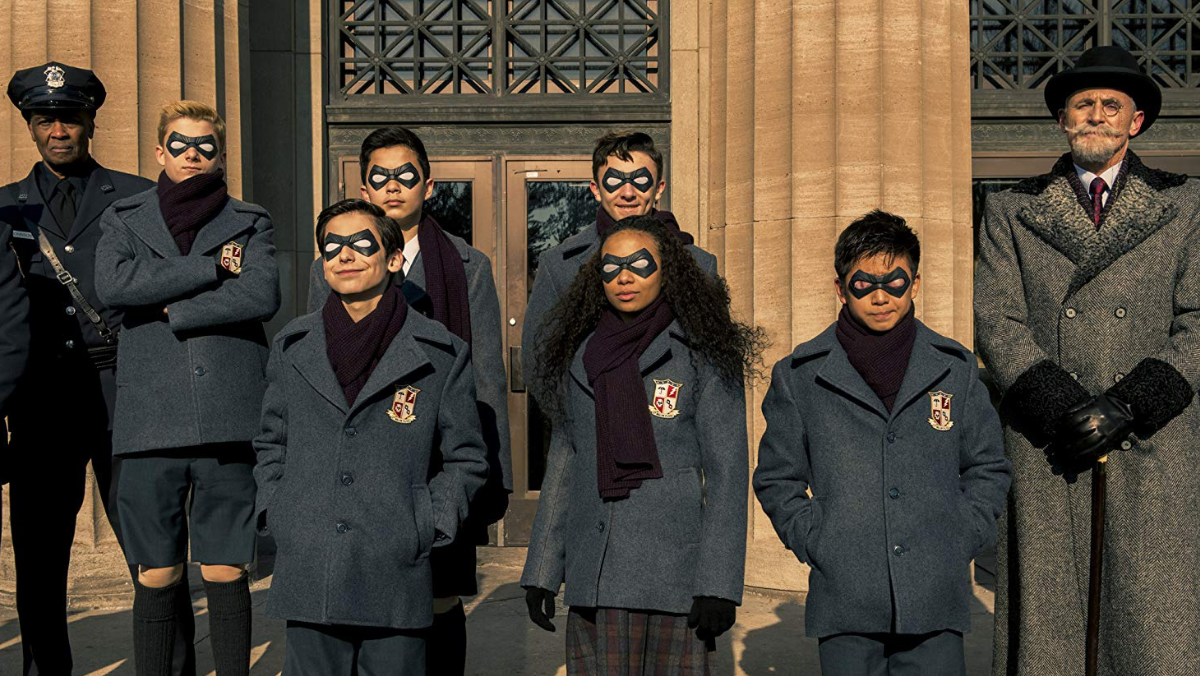 Netflix
This is the official synopsis for season one:
"On the same day in 1989, forty-three infants are inexplicably born to random, unconnected women who showed no signs of pregnancy the day before. Seven are adopted by a billionaire who creates The Umbrella Academy and prepares his 'children' to save the world. Now, the six surviving members reunite upon the news of their father's passing and must work together to solve a mystery surrounding his death. But the estranged family begins to come apart due to their divergent personalities and abilities, not to mention the imminent threat of a global apocalypse."
Unfortunately, a family being threatened by an imminent global threat is the most believable part of The Umbrella Academy right now. Too bad no one came back from the future to warn us about COVID.
Season two of The Umbrella Academy drops on Netflix on July 31.
Featured Image: Christos Kalohoridis/Netflix