As the Bulletin of Atomic Scientists warns the world of ever-rising, apocalyptic danger, companies are building bunkers for the super-wealthy. One of those bunkers, located in Concordia, Kansas, has apparently become the most famous. Named Survival Condo, its extravagant interiors include everything from a dog park to a massive indoor swimming pool to a shooting range.
While Survival Condo has been in the news before, it's recently been making the rounds again thanks, in part, to a recent tour given to CNET. That tour ( via Futurism) serves as a reminder that Survival Condo isn't just a series of digital renderings and blueprints. The facility exists. And it does indeed look like an underground version of Fiddler's Green from Land of the Dead. You can watch the tour here.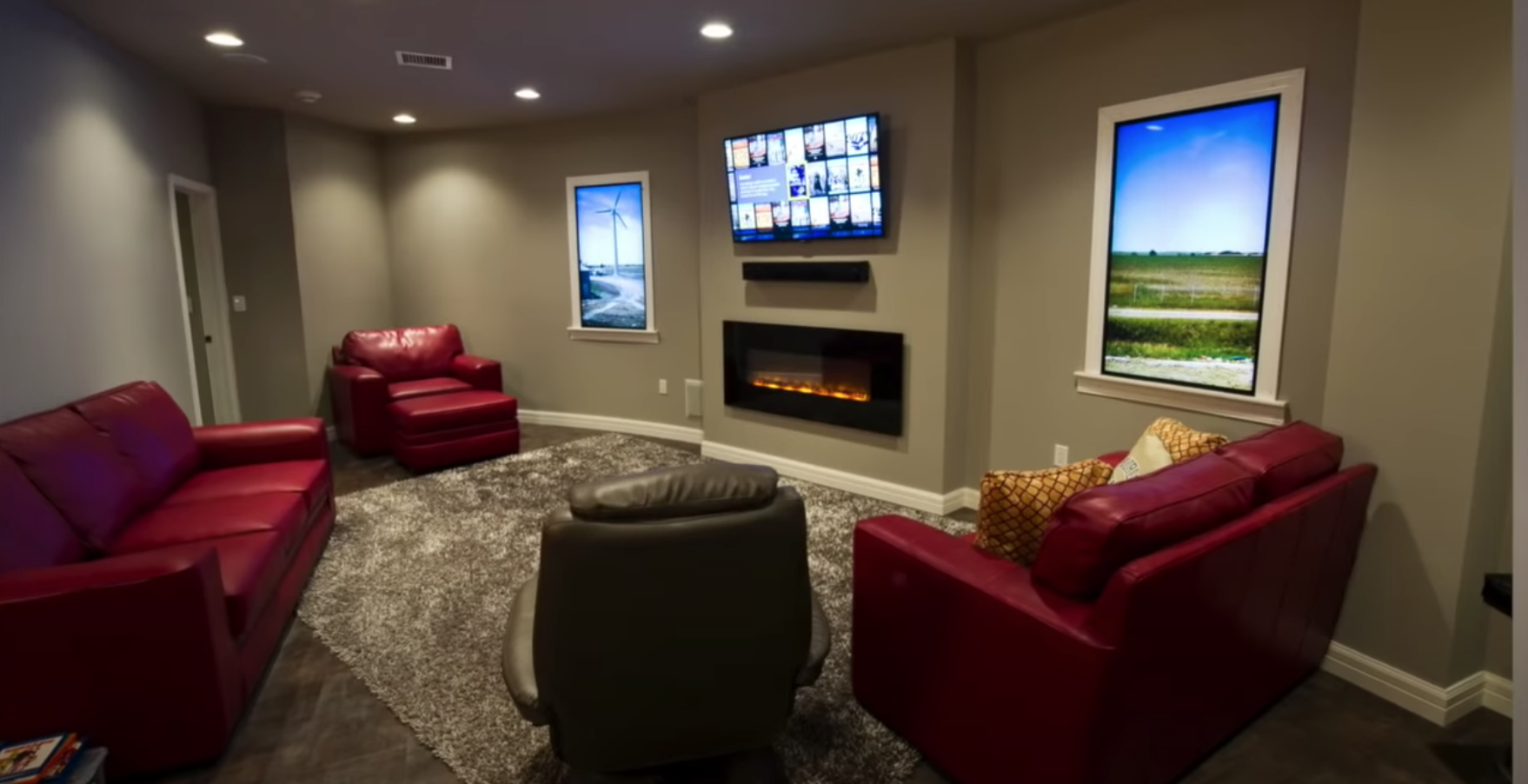 Logic Integration's—the company that designed the audio systems for the luxury bunker—above video gives normies a look inside of the Condo. The founder of the Survival Condo, former data center developer Larry Hall, discusses all of the creature comforts. These include luxurious kitchens and bedrooms, a community movie theater, a library, fitness center, rock climbing wall, and the aforementioned recreational accoutrement.
The doomsday hideaway has 15 floors, the bottom of which is 200 feet below Earth's surface. Made from a renovated Atlas missile silo built during the '60s, Hall told CNET that the Survival Condo is built to withstand a 10-kiloton nuclear warhead detonated within a half-mile radius. (For reference, Fat Man—one of the nuclear bombs dropped on Japan during World War II—was 20 kilotons.)
Hall says that Survival Condo is completely self-sustaining, utilizing its own wind and geothermal power generators. There is also a hydroponic vegetable farm, an aquaculture setup that can be used to raise fish, and the quintessential stores of canned food. Realistically, Hall says that Survival Condo could run completely off grid for somewhere around three to five years.
Prospective buyers looking to take up residence in Survival Condo can pick from half-floor units, full-floor units, or a penthouse, which consists of two floors. The half-floor units will set buyers back a cool $1.5 million, while an opulent penthouse goes for $4.5 million. There are also monthly service fees that cost a couple thousand dollars. But for mega-millionaires and billionaires, that's a drop in the bucket. Especially if they're paying for the privilege to outlive the dropping of nuclear bombs.
What do you think about this luxury bunker for millionaires and billionaires? Would you pony up a few million bucks for one of these apocalypse-proof pads if you had the dough? Let us know your thoughts in the comments!
Feature image: Survival Condo