It's a big week for Succession. First, the popular HBO series landed a number of Emmy nominations, with most of its core cast nabbing acting nods. Among them is the delightful Nicholas Braun, who plays fan-favorite character Cousin Greg—the most unlikely potential successor to the Roy family empire. Braun is known for a lot of things, chief among them being incredibly tall and dryly hilarious, which is why we're extra excited about the new quarantine-themed charity track he dropped today.
Braun released a music video for his original pop-punk song "Antibodies (Do You Have the)." It comes after months of brainstorming, with Braun seeking out helpful interpretations from his Instagram followers. He based the song on a social distancing date he went on early during the COVID-19 pandemic and subsequent pandemic.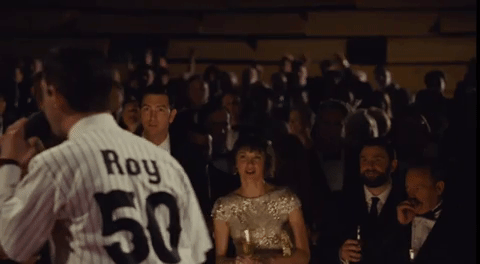 HBO
"My friends are a couple and they've been together for years, but I was back there sort of being like, 'Man, I wish I had somebody right now to go through this with,'" Braun told Rolling Stone. "And so this girl and I were talking and we were like, 'Maybe we should go meet up and go for a walk — with bandanas on.' So I went on this quarantine date; it sort of felt secret because I didn't want my friends to know. And I guess the combination of paranoia and romance is what the song is about."
The pop-punk tune was produced by Papa Roach and Dashboard Confessional producer Colin Brittain. A portion of proceeds from "Antibodies (Do You Have the)" will go to the charities Cope and Partners in Health.
You can watch the emo quarantine dating video above. Come for Nicholas Braun's dedication to eyeliner, stay for the charitable cause. This is totally something Cousin Greg would do, too, don't you think?
Featured Image: Nicholas Braun on YouTube