Stranger Things 4 is so close that we can almost see the anxious teenage sweat dripping off our crew's foreheads. The series will expand the world far beyond Hawkins and Indiana, heading to California to catch up with Eleven and the Byers crew. It's even going international, as previous trailers have shown with images of Big Ben and good ole Hopper over in Russia. Now, Netflix is giving us a small burst of joy with a set of new Stranger Things 4 images. They spark joy and curiosity and will tide us over until the season hits streaming on May 27.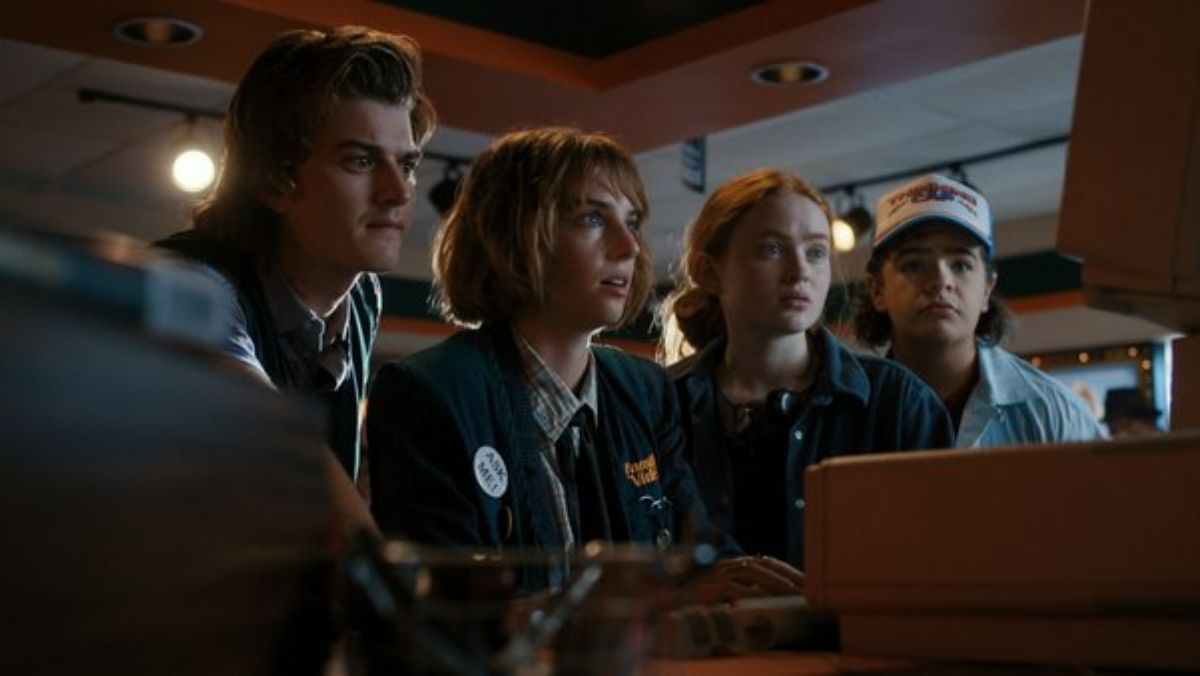 There are few tiny clues in these Stranger Things 4 photos that shed light on our favorite not-so-little kids are right now. Robin has traded in her Scoops Ahoy uniform for a Family Video one. And, for some reason, she teams up with Nancy as they do investigative work at Pennhurst Mental Hospital. Why are they suspiciously dressed like grandmothers? Who knows. It's likely some undercover ruse.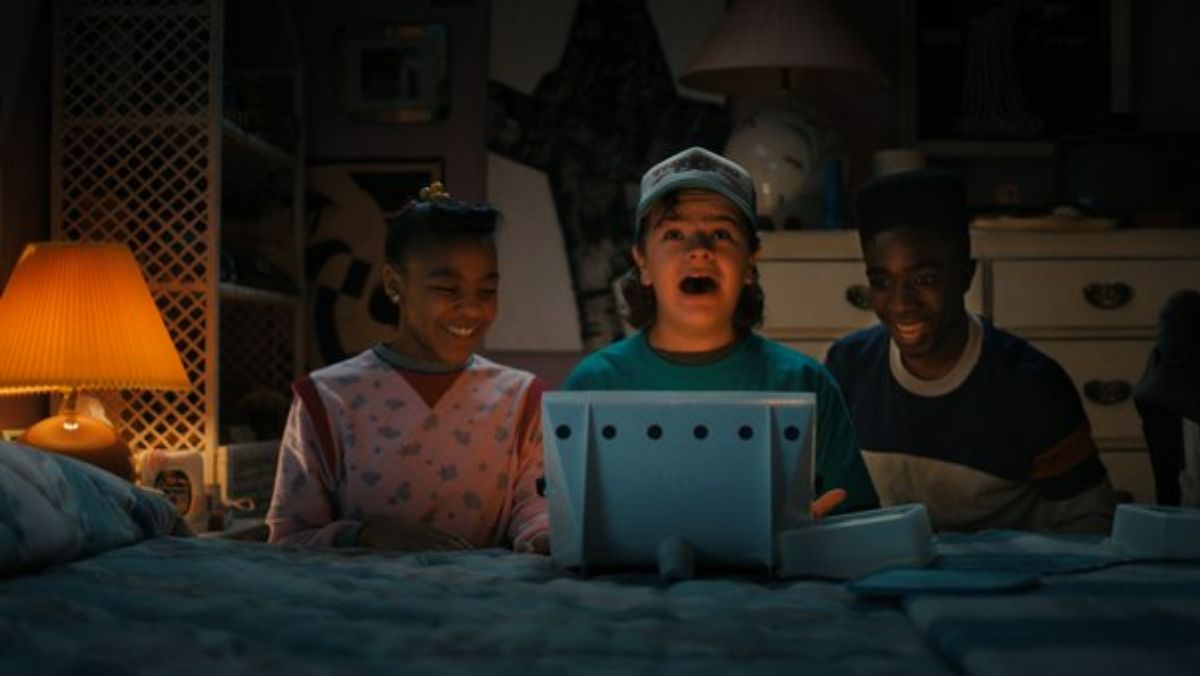 Season one mentioned this Stranger Things 4 location when Lucas thought Eleven might have been an escapee from there. And this will be where Victor Creel, aka Robert Englund's character, resides. We also see an advanced D&D setup in one Stranger Things 4 photo with a new character and a great photo of Mike, Eleven, and Will rocking very '80s bangs. And, whose room are they in with the photo where Mike is standing? That wallpaper looks a lot like what we saw in Suzie's room last season. We gotta see her again! Erica is also fully in the fold after last season's events and a Hopper/Eleven reunion must be on the horizon.
Speaking of Joyce, we get to see her in this Stranger Things 4 image of her in a snowy area near a plane crash. Looks like a Jopper reunion is on the way FOR REALS. And we love a dark, ominous ensemble image too.
It feels great to see the crew back together again, taking off to new locations and teaming up against evil. Will time travel feature in Stranger Things 4? Can the group's friendships continue to survive both growing up and battling Upside Down woes? Let's see where the story goes.