Tee Franklin and Stephanie Williams are heading to the world of Asunda. The writers are teaming up with Stranger Comics president Sebastian A. Jones on a pair of one-shots. Franklin and Williams are each co-writing a story with Jones in the Tales of Asunda series.
According to the press release, both of the stories set in the fantasy series are "beautiful but savage fantasy tales that honor BlPOC women as creators of worlds and the fierce relationships between elders and the young to whom they pass on history and culture as they carry on the tradition of being heroes."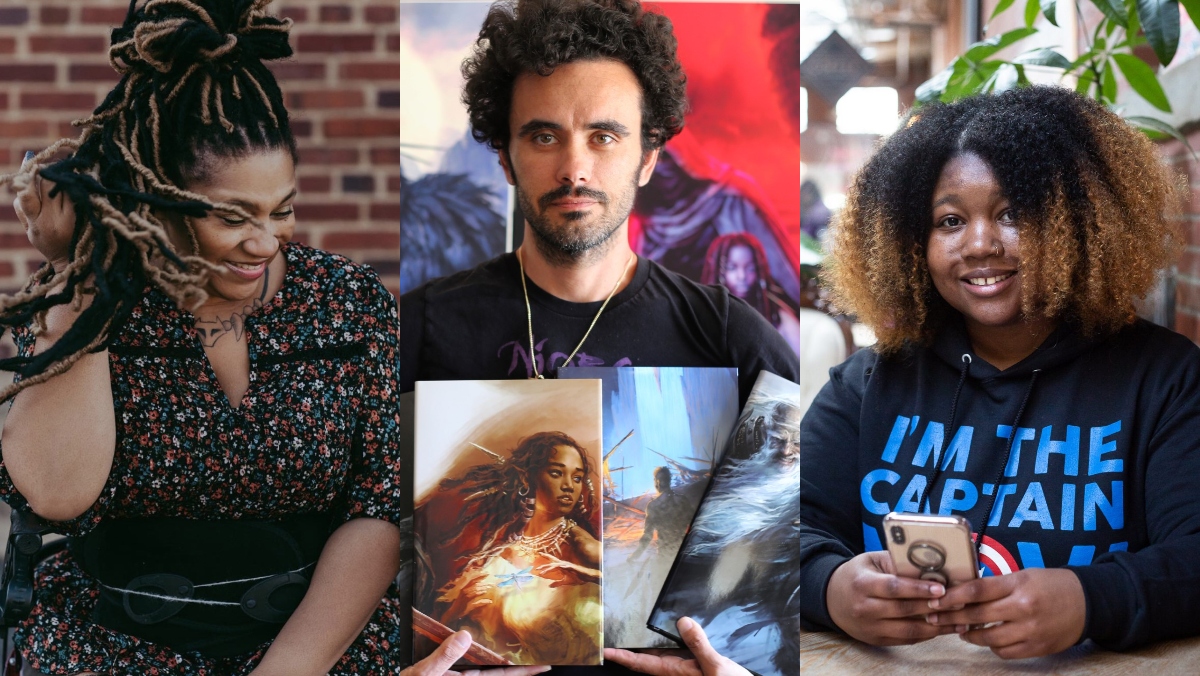 It's certainly exciting news. We can't wait to see Franklin and Williams each step into the Tales of Asunda series. Franklin is most recently the author of DC Comics' Harley Quinn: The Animated Series: The Eat. Bang! Kill. Tour. Meanwhile, Williams' Nubia & the Amazons' six-issue run ends in March. Here are the synopses for the two stories.
Tales of Asunda: Black & Silver by Jones and Franklin
What becomes of the forgotten child? Lani walks in Niobe's shadow. Like Niobe, she is born of two worlds, only Lani is not celebrated as a world savior. She is seen as its enemy. A creature of the dark. For Lani's mother is Ilenia, a Morkai (Silver Elf) assassin, the most hated race in Asunda. Lani has also just found out her father is not the man who raised her. Her father is the Stranger – Niobe's guardian who has returned from hell to save a different family. As Lani comes into her own power, she must temper her rage, and learn to forgive before she kills everyone she loves. This is a story of Lani and Ilenia. A lesson that it's never too late to be a better parent, if only the child will listen.
Tales of Asunda: Mother's Hands by Jones and Williams
Niobe, would-be-savior to the world of Asunda, is thinking of throwing it all away for love. She is about to enter hell to save the one who has her heart. Before she can, Dura Ujella, world creator and one-time mentor offers her a cautionary tale – one of Niobe's own mother Nadami Ayutami. Dura takes Niobe on a journey to the past, to witness the cost of true love. It is the first time Niobe has seen her mother other than in fractured dreams, and even as a vision, Nadami's love will take Niobe's hand and guide her on making the right decision.
The two new additions to the world of Asunda are just the latest ventures from Jones. The comics creator most recently teamed up with Prentice Penny on the producer's foray into the comics world. The pair are launching a talent and incubation hub to support BIPOC creators of independent comics.
Both one-shots will release in fall 2022.