He was our favorite Wookiee, a staple at conventions, and a consummate professional. It saddens us to report that Star Wars actor Peter Mayhew has passed away. Known for creating the role of Chewbacca, one of the most iconic fictional creatures of all time, the English actor left us on April 30 at the age of 74.
Mayhew's family took to the actor's Twitter account to announce the news of his death. "The family of Peter Mayhew, with great love and sadness, regrets to share the news that Peter has passed away," the tweet reads. The post also discusses the last time Mayhew played Chewbacca, in J.J. Abrams' The Force Awakens, and what a challenge it was for the actor: "He fought his way back from being wheelchair-bound to stand tall and portray Chewbacca one last time."
The family of Peter Mayhew, with deep love and sadness, regrets to share the news that Peter has passed away. He left us the evening of April 30, 2019 with his family by his side in his North Texas home. pic.twitter.com/YZ5VLyuK0u

— Peter Mayhew (@TheWookieeRoars) May 2, 2019
Mayhew originated the role of the tall, guttural Wookiee in George Lucas' 1977 film Star Wars: A New Hope. He would play the character again in four more movies: The Empire Strikes Back, Return of the Jedi, Revenge of the Sith, and The Force Awakens. He also served as a "Chewbacca consultant" on The Last Jedi and Solo: A Star Wars Story. Joonas Suotamo took on the role of Chewbacca beginning in 2015.
Mayhew is survived by his wife, Angie, and his three children. He spent his final years in Arlington, Texas, after becoming a naturalized citizen in 2005. Due to his height – an impressive 7 ft., 2 in. – he underwent a double knee replacement surgery in 2013. But, as his family noted in his memorial tweet, he continued to "soldier on," and was "completely in his element around fans and supporters."
Rest in peace, Peter Mayhew. You gave us so much to love and laugh about. We won't soon forget you.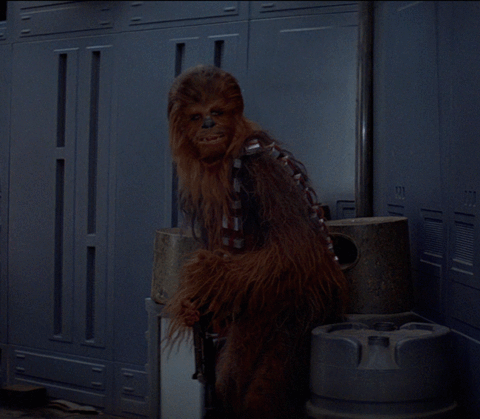 Image: Disney, 20th Century Fox