During yesterday's Star Trek Day, CBS and Paramount+ debuted a host of new footage and trailers celebrating its slate of Star Trek programming, of which there is a delightfully large offering. But none was as exciting, to us at least, as the full season two trailer for Star Trek: Picard. The season, thankfully, debuts in February 2022.
As with the first, season two is full of familiar faces to The Next Generation fans—including the very highly-anticipated return of Q. In this new trailer, Q's meddling puts the future in serious jeopardy and Jean-Luc and the La Sirena pals go back in time to fix it. All the way back to the 21st century. (I, for one, would love to know what year they're visiting so I can give them just a few warnings and tips. But at least Santa Monica is looking good!)
As hinted at in the previous teaser, Q's return has shaken up Jean-Luc's world—and the entire 24th century, at that. His meddling leaves the 24th Earth in a totalitarian state. And, of course, it's up to Jean-Luc and his crew to save it. However, they only have three days.
What happens when a bunch of 24th century beings head back in time? Well, let's just say there's at least a little bit of levity amid the very dramatic season two narrative. As in Seven of Nine drives a (presumably stolen) LAPD car in a way Dom Toretto could only admire.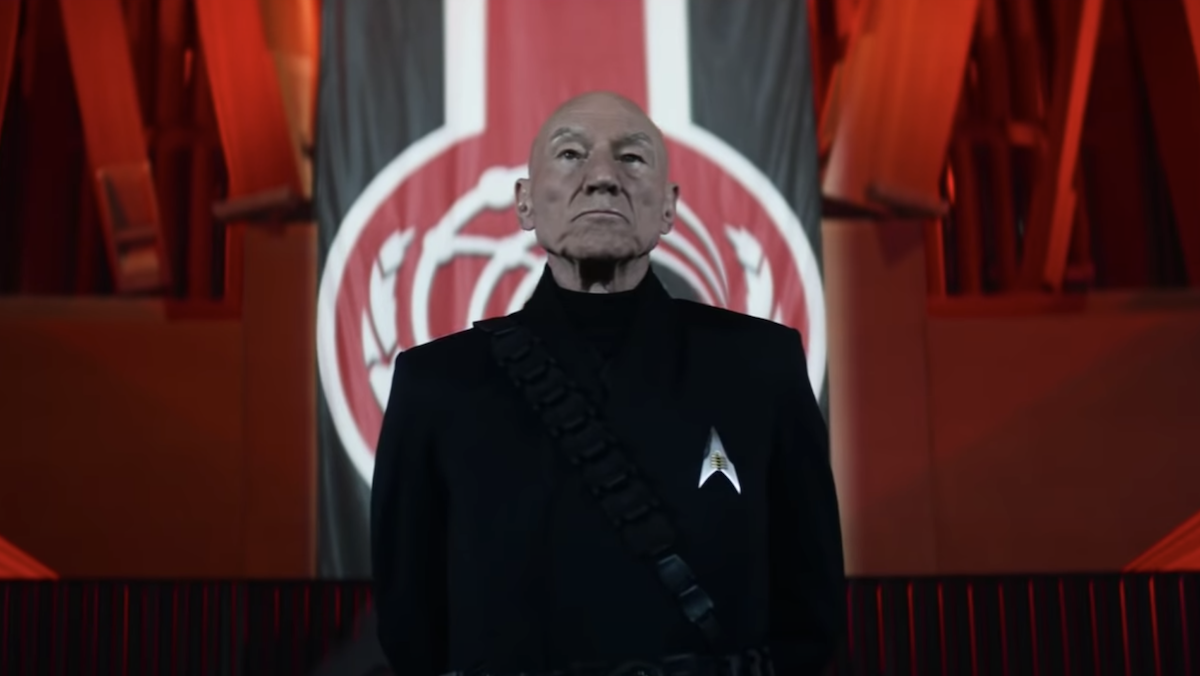 Paramount+
Ready for February 2022? So are we. And we can head into the season knowing Picard and co. will return for season three. It should come as a surprise to nobody, considering the Picard crew filmed season two with the intention to shoot back-to-back with season three. Still, during Star Trek Day, Patrick Stewart announced that it's officially official, Picard will be back for more.