There's nothing like seeing something epic on a huge screen. Fans were incredibly excited to hear about beloved films like The Lord of the Rings: Return of The King and Star Wars: Episode VI – Return of the Jedi returning to theaters to celebrate respective anniversaries. But fans of television series deserve to see their favorites in huge dimensions as well. And that's exactly what some Star Trek: Picard lovers can look forward to. Star Trek: Picard will release its series finale in theaters. And not only that, the Picard finale will screen in IMAX theaters. Here are the details.
Gofobo, the company which is helping to facilitate the Star Trek: Picard theater screenings, shares:
Get ready to send off Jean-Luc Picard and his crew in style! On Wednesday, April 19, experience the last two episodes of Star Trek: Picard in IMAX®, followed by a live-streamed Q&A with the cast of the show. Plus, enjoy exclusive perks like complimentary concessions and a season finale poster giveaway. Participating cities include Atlanta, Chicago, Dallas, Los Angeles*, New York, Orlando, Phoenix, San Francisco, Seattle and Washington D.C. Get your free tickets Wednesday, April 12 at 1PM ET/10AM PT before they're gone!
10 IMAX theaters will host the Picard series finale and will screen the series' last two episodes. These screenings will give an early look at the finale before it releases on Paramount+ on April 20. Star Trek: Picard's final season has been an incredible one. And no doubt, fans will appreciate this celebration of the series.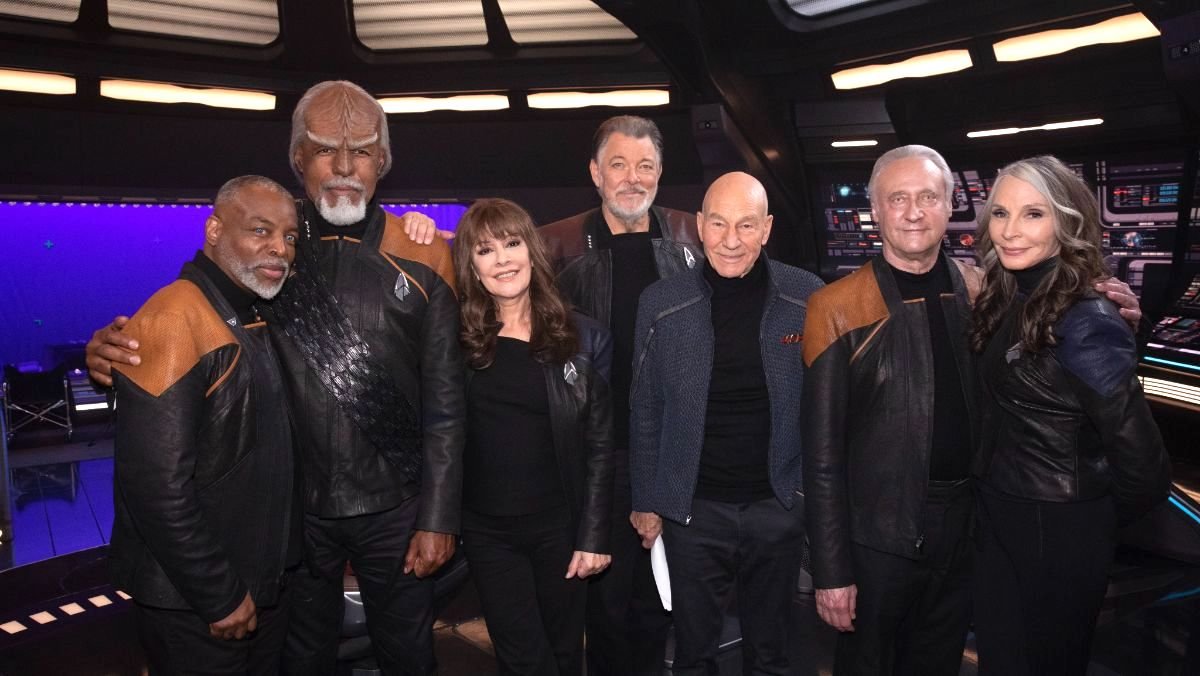 Tickets to the Star Trek: Picard screenings are free; however, Gofobo warns that "Tickets are limited and available on a first-come, first-served basis. Tickets are non-transferable. Due to theater capacity a ticket does not guarantee admission to the event." Additionally, the Q&A will take place live at the Los Angeles screening. Other locations will watch a broadcast of the event. The panel will include Patrick Stewart, Gates McFadden, Jonathan Frakes, LeVar Burton, Michael Dorn, Jeri Ryan, Brent Spiner, Alex Kurtzman, Executive Producer, and Terry Matalas, Executive Producer and Showrunner.
Interested fans can sign up for tickets to Picard in theaters via: http://startrekpicardfinalescreenings.com. Per Variety, registration will open on Wednesday, April 12, at 10 am PT/1 pm ET. It is time to boldly go… watch Picard in IMAX theaters.