The long winter is almost over.
Soon, spring television will return to bless our screens, like fresh sunlight on a pile of snow. There's a lot to look forward to in the coming months… and a lot to dread. Shows like Game of Thrones and Catastrophe and Veep are coming back, but for the last time. But while that makes us sad, there are also so many new shows to get excited about, from Aidy Bryant's Shrill on Hulu to Jordan Peele's The Twilight Zone revival for CBS All Access.
Here's a look at some of the shows returning this spring.
FEBRUARY
RuPaul's Drag Race
Returns: February 28
Watch it on: VH1 @ 9PM/8C
Better Things
Returns: February 28
Watch it on: FX @ 10PM/9C
MARCH
The Widow
Debuts: March 1
Watch it on: Amazon Prime

Bob's Burgers
Returns: March 3
Watch it on: Fox @ 7:30PM/6:30C

American Idol
Returns: March 3
Watch it on: ABC @ 8PM/7C

Family Guy
Returns: March 3
Watch it on: Fox @ 8:30PM/7:30C

Cosmos: Possible Worlds
Returns: March 3
Watch it on: Fox @ 9PM/8C

Good Girls
Returns: March 3
Watch it on: NBC @ 10PM/9C

Superstore
Returns: March 7
Watch it on: NBC @ 8PM/7C

A.P. Bio
Returns: March 7
Watch it on: NBC @ 8:30PM/7:30C

Afterlife
Debuts: March 8
Watch it on: Netflix

American Gods
Debuts: March 10
Watch it on: Starz @ 8PM/7C

Empire
Returns: March 13
Watch it on: Fox @ 8PM/7C

The Good Fight
Returns: March 14
Watch it on: CBS All Access

Project Runway
Returns: March 14
Watch it on: Bravo @ 8PM/7C

Shrill
Debuts: March 15
Watch it on: Hulu

Turn Up Charlie
Debuts: March 15
Watch it on: Netflix

Catastrophe
Returns: March 15
Watch it on: Amazon Prime

Queer Eye
Returns: March 15
Watch it on: Netflix

Arrested Development
Returns: March 15
Watch it on: Netflix

Pretty Little Liars: The Perfectionists
Debuts: March 20
Watch it on: Freeform @ 8PM/7C

Into the Badlands
Returns: March 24
Watch it on: AMC @ 10PM/9C

Jane the Virgin
Returns: March 27
Watch it on: The CW @ 9PM/8C

What We Do in the Shadows
Debuts: March 27
Watch it on: FX @ 10PM/9C

Happy!
Returns: March 28
Watch it on: Syfy @ 10PM/9C

Hanna
Debuts: March 29
Watch it on: Amazon Prime

Veep
Returns: March 31
Watch it on: 10:30PM/9:30C

Call the Midwife
Returns: March 31
Watch it on: PBS @ 8PM/7C
APRIL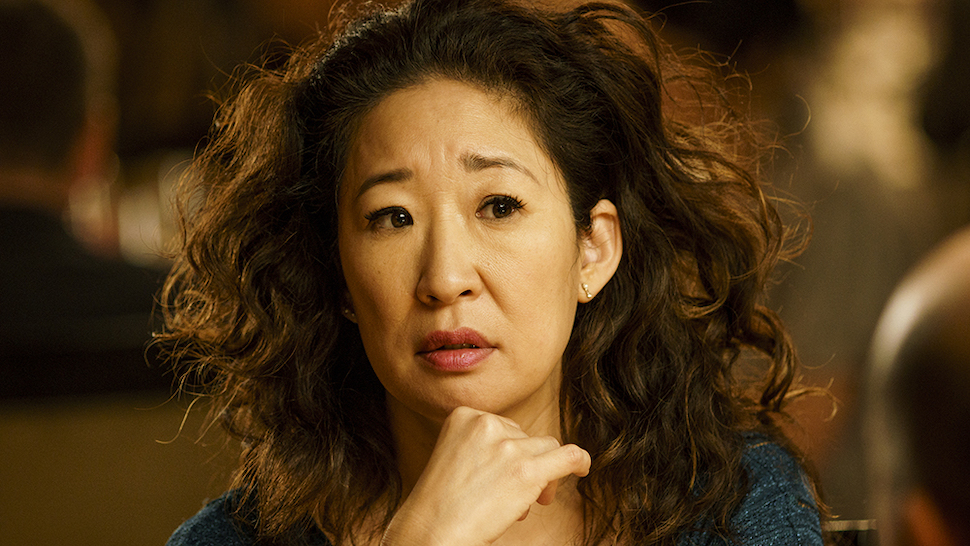 The Twilight Zone
Debuts: April 1
Watch it on: CBS All Access

Cannon Busters
Debuts: April 1
Watch it on: Netflix

Ultraman
Debuts: April 1
Watch it on: Netflix

Legends of Tomorrow
Returns: April 1
Watch it on: The CW @ 8PM/7C

The Last OG
Debuts: April 2
Watch it on: TBS @ 10:30PM/9:30C

Brockmire
Returns: April 3
Watch it on: IFC @ 10PM/9C

Marvel's Cloak & Dagger
Returns: April 4
Watch it on: Freeform @ 8PM/7C

Our Planet
Debuts: April 5
Watch it on: Netflix

The Chilling Adventures of Sabrina
Returns: April 5
Watch it on: Netflix

Killing Eve
Returns: April 7
Watch it on: BBC America @ 8PM/7C

The Chi
Returns: April 7
Watch it on: Showtime @ 9PM/8C

The Bold Type
Returns: April 9
Watch it on: Freeform @ 8PM/7C

Fosse/Verdon
Debuts: April 9
Watch it on: FX @ 10PM/9C

Game of Thrones
Returns: April 14
Watch it on: HBO @ 9PM/8C

Arrow
Returns: April 15
Watch it on: The CW @ 9PM/8C

The 100
Returns: April 30
Watch it on: The CW @ 9PM/8C

Images: HBO, Starz, BBC America