Spirited Away is one of the most beloved Studio Ghibli movies. It highlights the beauty of Hayao Miyazaki's art, brings us a compelling array of characters, and ties it all together with a touch of magic. This is why we were so excited when a stage play adaptation of the movie came to life in Japan. And even though those of us in North America won't yet get to see the show live, we will finally get to watch the Spirited Away play. Two filmed performances of Spirited Away: Live on Stage will head to screens in North America. And tickets for its first cinematic outing are now on sale.
GKIDS, a producer and distributor of animation, has acquired the rights to distribute the show in North America. As mentioned, two filmed performances of the production will become available for our viewing pleasure. This will let us get a full taste of the Spirited Away play. Each performance will star a different lead actress for Chihiro, who was double-cast.
For now, GKIDS plans to release the Spirited Away stage production in theaters. The first cinematic outing for the Spirited Away play will officially come as part of Studio Ghibli Fest 2023. It will arrive in theaters on May 2. Tickets are available now through Fathom Events. Studio Ghibli Fest has also revealed a trailer for the Spirited Away play which gives us our best look yet at all the excitement.
For now, we don't know if that's it for the Spirited Away play in North America. Hopefully, we'll get more chances to see it beyond these two dates. In addition, no stated streaming plans are available at this time. But we'll also keep our fingers crossed that the play will arrive on more platforms.
Click To View Gallery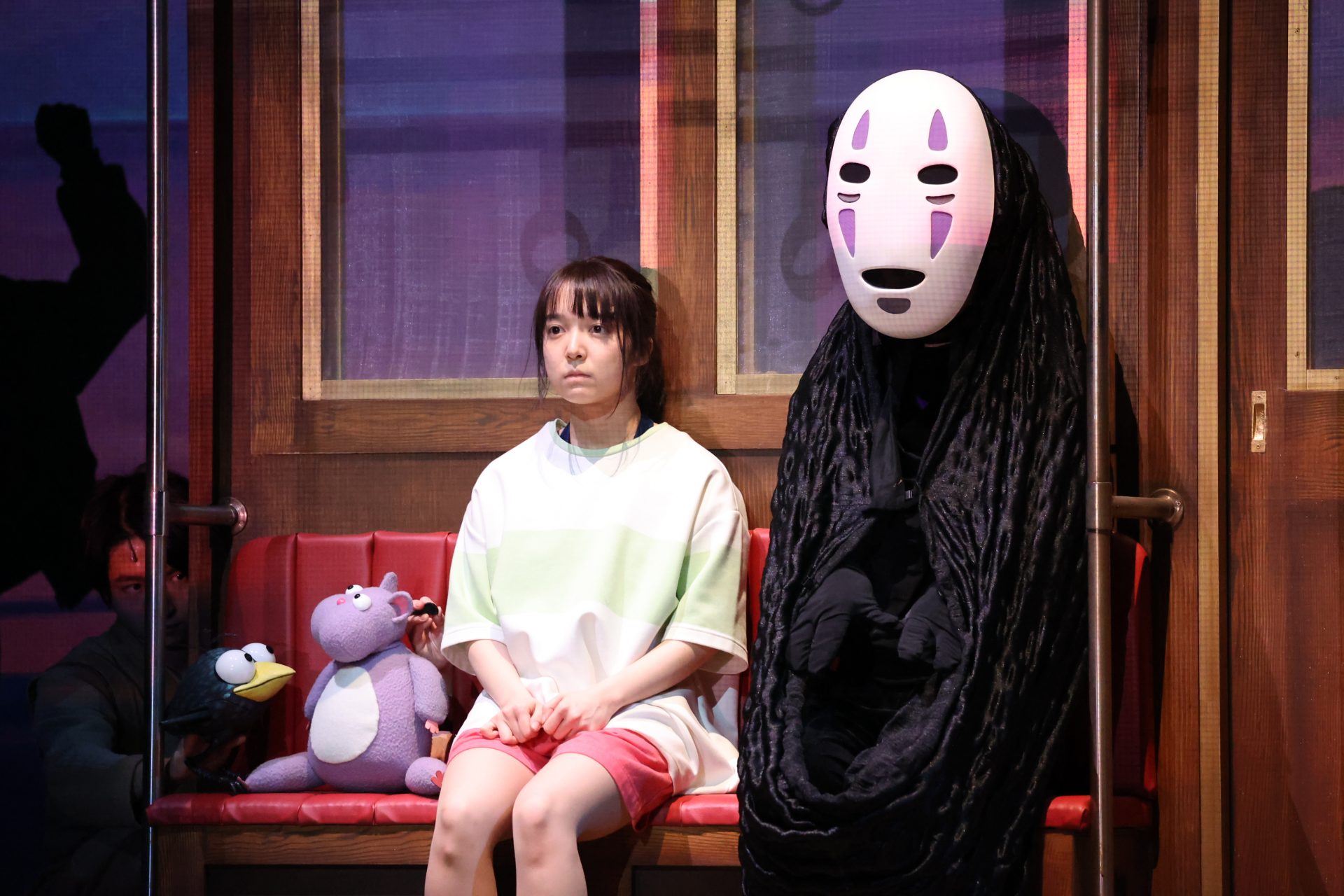 According to a release, "character actor Mari Natsuki, who voiced the sorceress Yubaba and her twin sister Zeniba in the original motion picture, returns to her original role." The Spirited Away stage play was also adapted and directed by Tony Award-winner John Caird, "who gained international acclaim for adapting and directing the world premiere of the landmark production Les Misérables."
We absolutely love seeing our favorite movies in a new way. And if the pictures and trailer from the Spirited Away stage play reveal anything, it's that we'll love this rendition. If you live in or plan to visit Japan, the stage play will also return to Nagoya this summer and to Tokyo in March of 2024.
We'll keep this post updated as more details about how and when you can watch the Spirited Away play now and in the future. For now, we'll flip on the original and let it carry us into a magical world.
Originally published February 8, 2023.