One of the many—many—problems we're all facing this year has been that even good moments are experienced through the craptacular filter of 2020. It's why we're all exhausted all the time. Even our reprieves from the awfulness of the world aren't really the breaks we desire. But there is still one exception. Because there is one wholesome, good thing in the world that can never be ruined. Even when we're at our absolute worst, cute animal videos makes us forget all of our worries for a brief moment.
And you don't get any cuter than this montage of tiny animals all enjoying some watermelon on a hot day.
Earlier this month, the good folks at the Smithsonian's National Zoo & Conservation Biology Institute in Washington, DC, treated their animals to a tasty treat of delicious watermelon (which we first came across at Laughing Squid). From sloths to skunks, these delightful little critters all got to partake in one of life's simple pleasures.
For some, that meant having a zookeeper hold a piece while they chewed. Others got to dine 0n some watermelon hanging from a rope or bowl. And a few others got to eat a piece all by themselves. Those little fellas reminded us of our Uncle Larry at a 4th of July BBQ. He doesn't care if the juices run all over his face either. He's too busy enjoying his watermelon to worry, cause Uncle Larry has things figured out.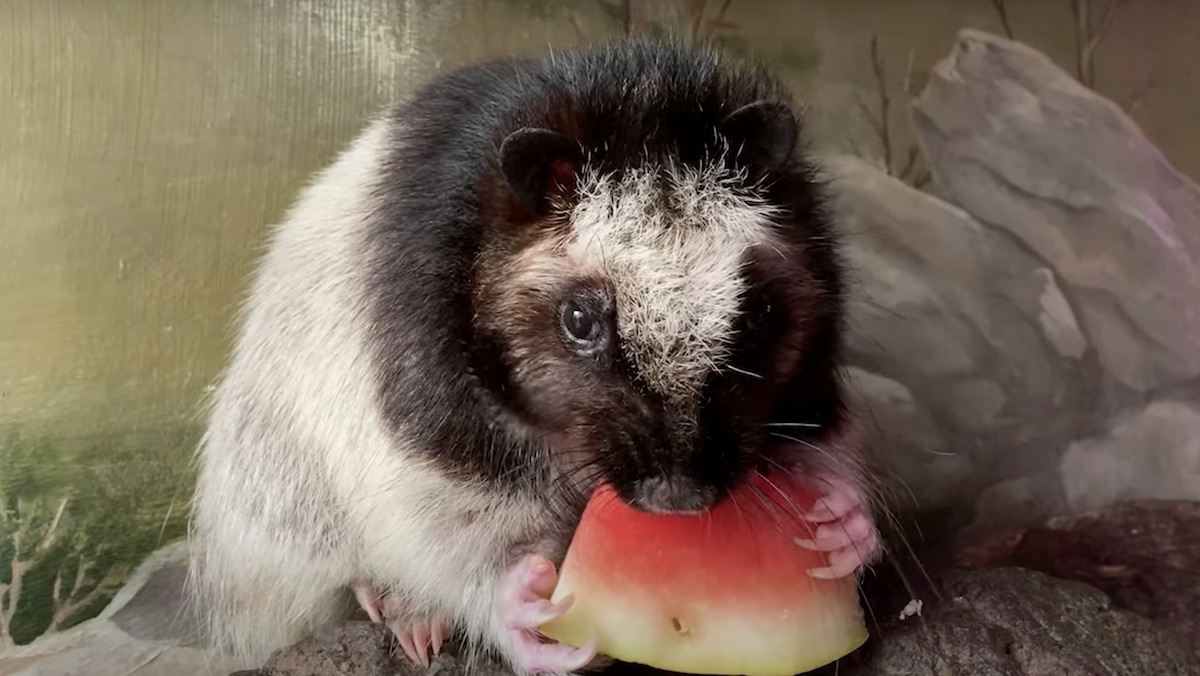 Smithsonian's National Zoo & Conservation Biology
This watermelon feast was the latest installment in the #NatZooZen series. The Smithsonian has been sharing videos of their residents that offer a moment of peace to human viewers. And that's exactly what we get watching a seal celebrate her first birthday with a frozen fish cake.
Adorable animal videos are always great, which is why we've never needed them more than we do this year.
Featured Image: Smithsonian's National Zoo & Conservation Biology