Few actors possessed the gravitas, the wiliness, the star power of Scottish film icon Sean Connery. In a career spanning six decades, Connery portrayed some of Hollywood's greatest men of action, and some real-life legends. Still best remembered for originating the role of super spy James Bond on the big screen, Connery's career highlights read as some of the latter-20th Century's best, and worked with some of the great filmmakers of the age. Sean Connery passed away on Halloween at the age of 90.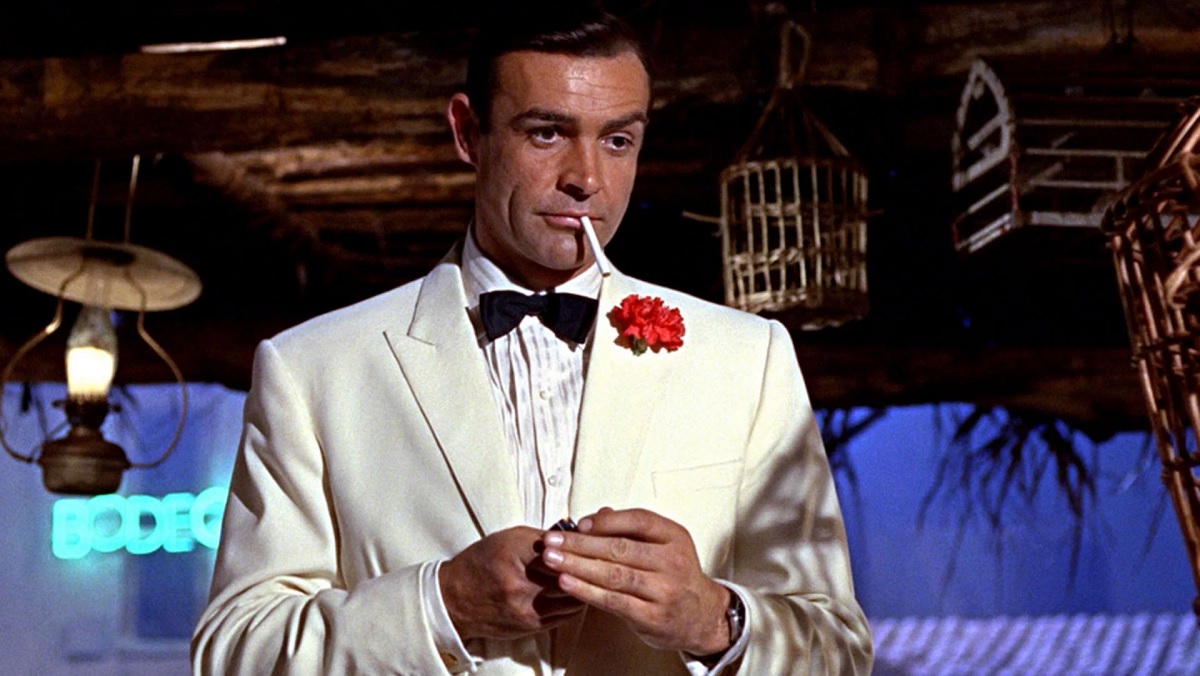 Hailing from Edinburgh, Scotland, Connery began his acting career in the mid-1950s with supporting roles in British film and television productions. His first brush with American films was the Disney children's fantasy Darby O'Gill and the Little People in 1959. By 1962, at the age of 32, Connery hit the big time as the lead role of James Bond in Dr. No, the first in 007 film franchise. He'd go on to play Bond in a further five official films and a sixth out of continuity.
While Connery is arguably the best actor to play James Bond, perhaps neck-and-neck with Daniel Craig, he's certainly the best actor at playing James Bond. Though Roger Moore, Pierce Brosnan, and Craig all have their fans, it's Connery's portrayal of Bond that is still the gold standard. The dashing ruthlessness with which he played the spy has yet to be matched. And while several of his films feel downright barbaric today in their treatment of women—a mentality, sad to say, it seemed Connery shared—they remain the most faithful to the spirit of Ian Fleming's original novels. From Russia with Love is my personal favorite.
In addition to the Bond franchise, Connery boasts a wide array of films and collaborations. These include Marnie for Alfred Hitchcock in 1964; The Molly Maguires in 1970 for Martin Ritt; Sidney Lumet's Murder on the Orient Express in 1974; The Man Who Would Be King for John Huston in 1975; The Untouchables for Brian DePalma in 1987, which won Connery his sole Oscar; and Steven Spielberg's Indiana Jones and the Last Crusade in 1989, which is possibly his second most beloved role.
Connery also did his fair share of bizarre genre fare, with John Boorman's Zardoz from 1974 as the most baffling. If you haven't seen Zardoz you owe it to yourself. Other such films include Outland from 1983; Highlander in 1986 and its sequel Highlander 2: The Quickening in 1991; DragonHeart and Michael Bay's The Rock in 1996; the truly terrible The Avengers in 1998; and The League of Extraordinary Gentlemen in 2003, sadly the movie that led to his retirement.
While in relative seclusion for close to 20 years, Connery's iconic status never diminished. New generations of film fans discovered his great performances with each successive year, and anywhere there's a 007 marathon on some cable channel, you'll never be too far from Sean Connery.
Featured Image: MGM
Kyle Anderson is the Senior Editor for Nerdist. You can find his film and TV reviews here. Follow him on Twitter!