Stories featuring people trapped in an era not their own will never go out of style. It may be the most classic fish out of water scenario. We've seen it in films like Pleasantville and Back to the Future, TV shows like Outlander, and books like Octavia Butler's Kindred. And now Schmigadoon! What is this show with a delightfully silly title? A new Apple TV+ comedy series starring Keegan-Michael Key and Cecily Strong. The pair play a couple on the rocks who embark on a backpacking trip, get trapped in a magical town that's permanently locked in the 1940s. A musical magical town.
The trailer, which we first saw at Deadline, looks like such fun.
Here's the full synopsis from Apple TV+:
"A parody of iconic musicals, Schmigadoon! is a new musical comedy series executive produced by Lorne Michaels and starring Emmy Award nominee Cecily Strong and Emmy Award winner Keegan-Michael Key as a couple on a backpacking trip designed to reinvigorate their relationship when they discover a magical town in which everyone is living in a studio musical from the 1940s. They then discover that they can't leave until they find 'true love.'"
Of course, the name and at least a few beats from the show's basic premise, is a play on Brigadoon, the 1947 Broadway show later adapted into a film starring Gene Kelly in 1954. However, as the synopsis suggests, no musical is off limits in the parody. Just in the trailer we spy glimpses of The Sound of Music, The Music Man, and even La La Land, among so many others.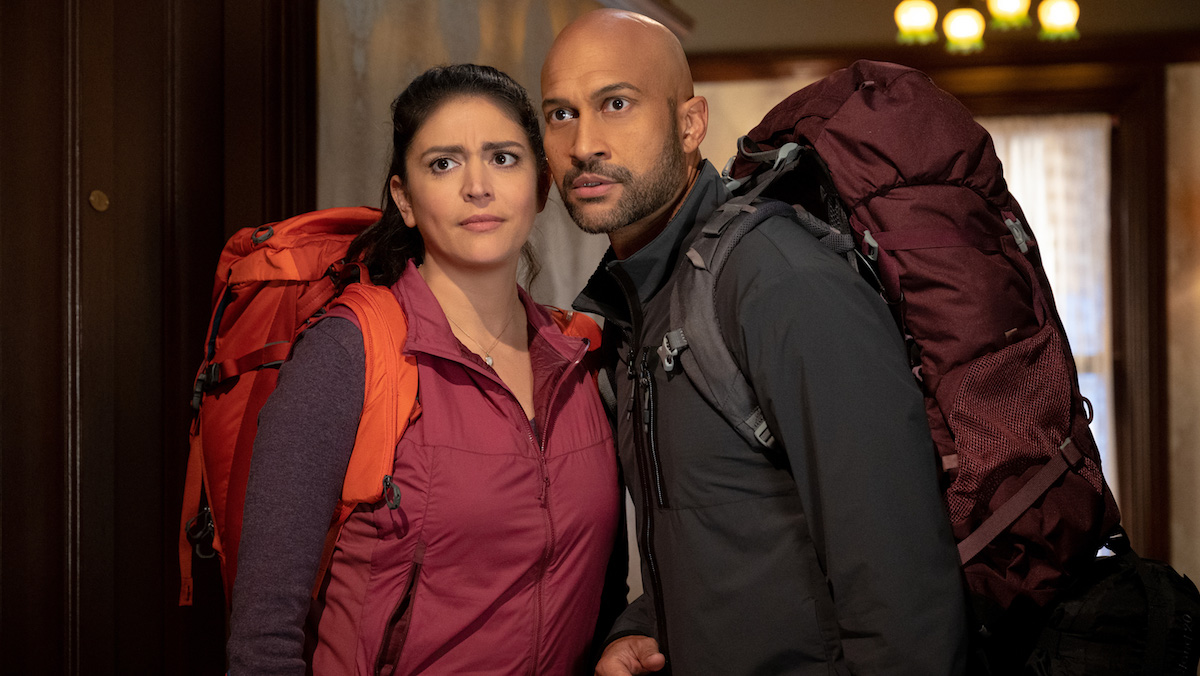 Apple TV+
Among the show's star-studded cast are several stage veterans. This includes Fred Armisen, Dove Cameron, Jaime Camil, Kristin Chenoweth, Alan Cumming, Ariana DeBose, Ann Harada, Jane Krakowski, and Aaron Tveit. Plus, Martin Short guest stars on the series. And by the looks of it he's playing a leprechaun. (Perhaps in the show's spoof of Finian's Rainbow?)
Schmigadoon! premieres on Apple TV+ on July 16.