One of comics' longest running independent titles is coming to Netflix, as Stan Sakai's legendary Usagi Yojimbo is getting reimagined as an all-new animated series, now with the title Samurai Rabbit: The Usagi Chronicles. Sakai himself will serve as executive producer, along with Dark Horse Comics, James Wan's Atomic Monster, and Gaumont animation studios.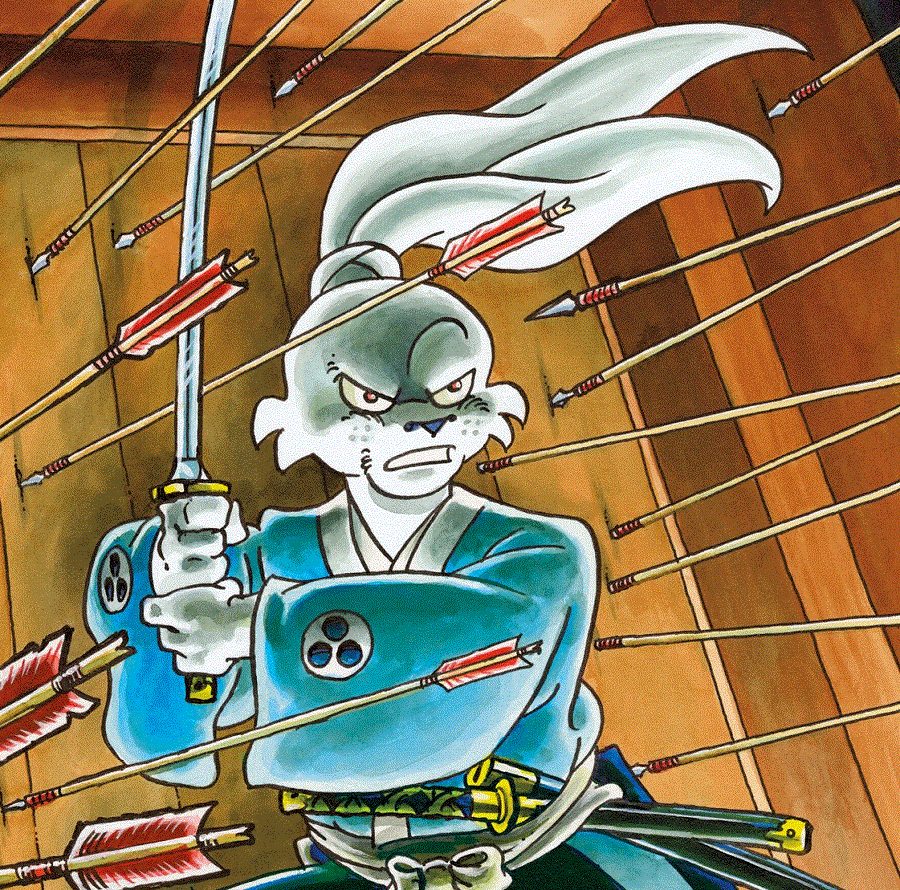 Dark Horse Comics / Stan Sakai
The show will take place in the far future, in a world mixing modern high-tech images with classic Japanese references. It follows the teenage Rabbit Samurai Yuichi, descendent of the great warrior Miyamoto Usagi, on his epic quest to become a true samurai. But he wont't be alone. He leads a ragtag team of misfit heroes; a roguish bounty hunter, a cunning ninja, an acrobatic pickpocket, and a faithful pet lizard. Together they battle depth-charging moles, metal-tipped winged bats, and monsters from another dimension. All of this is in the pursuit of the title of best samurai Usagi.
Usagi Yojimbo, which translates to "rabbit bodyguard" in Japanese, first published in 1984. Taking influence from Japanese history and pop culture like Lone Wolf and Cub, the original story took place primarily at the beginning of the Edo period of Japanese history. The saga follows the adventures of the rabbit rōnin, Miyamoto Usagi. This sword wielding bunny travels the land, encountering other anthropomorphic animals, offering his services to the highest bidder.
Group W Productions
For the past 35 years, the character has found a home via several American comic book publishers, including Dark Horse Comics, Fantagraphics, and IDW. The comic received over 20 nominations for the prestigious Eisner awards, winning five times. Of course, a whole generation of fans are mostly familiar with him due to his appearances in the Teenage Mutant Ninja Turtles comics and cartoons.
There is no release date yet for the series, but we'd expect it in 2021 at the earliest.
Featured Image: Stan Sakai