When Guinness World Records declares it, you know it's official: Rancho Obi-Wan in California was given the title of the largest collection of Star Wars memorabilia in the world in 2014. One year prior, Nerdist's Dan Casey got a firsthand look at the jaw-dropping Star Wars museum (and revealed what super-collector Steve Sansweet's most treasured item inside is). But now it's your turn to enter its hallowed halls.
Rancho Obi-Wan
In honor of May the 4th and the creation of a brand-new virtual museum, Sansweet himself is here to take you on a personal tour of his ever-growing Star Wars collection.
From bootleg action figures to film-used costumes and props to film tie-in food packages, Rancho Obi-Wan's collection of 500,000 Star Wars items is almost dizzying in scope. All of the items in the museum aren't completely catalogued as it continues to grow, and Star Wars' popularity shows no signs of slowing.
Standout items include an extensive BB-8 display, a piece of the actual Millennium Falcon, original toys from 1978, and so much more. We also can't help imagining all the hours we would spend in the Rancho Obi-Wan arcade with its mind-boggling array of pinball games, classic shooters, slot machines, and vintage cabinets.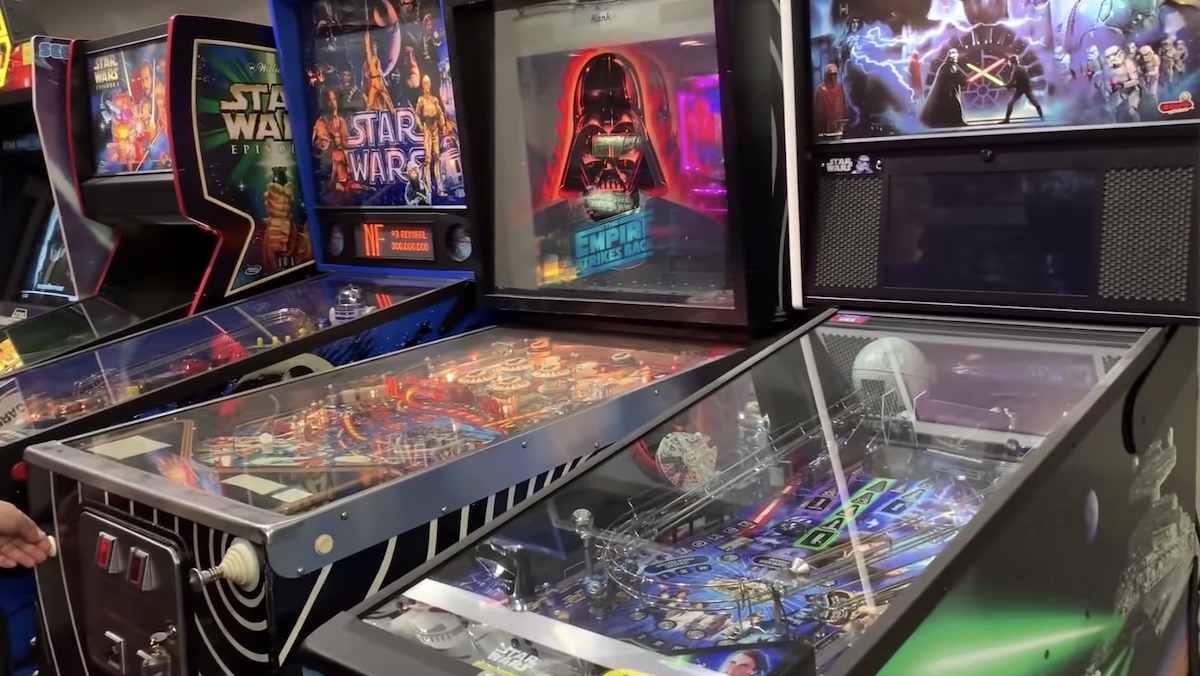 Rancho Obi-Wan
The museum is a publicly supported nonprofit organization in Petaluma, and if you join as a virtual member, you can lend your own support right now. Whether you join for free or pledge financial support, month after month you'll be dazzled by this one-of-a-kind pop culture museum. Rancho Obi-Wan promises stories, photos, and videos posted regularly for members, so if you're a collector yourself, join during the month of May so you don't miss a special launch gift.
If you've always wanted to visit Rancho Obi-Wan but can't make it out to California, this video tour and new virtual museum might be the next best thing. Which piece of memorabilia caught your eye? Tell us in the comments.
Featured Image: Rancho Obi-Wan
Kelly Knox is a freelance writer in Seattle, WA who writes for Star Wars, DC Comics, and more. Follow her on Twitter.