Get ready to once again catch 'em all. Catch all the Pokémon? Kind of. It's actually time to catch all the Pokémon sneakers, so you can be the best, and most stylish, trainer there ever was. Because, for the first time, PUMA is teaming up with The Pokémon Company to bring trainers everywhere a fashionable and comfortable collection of Pokémon sneakers. This new PUMA x Pokémon collection, which focuses mostly on shoes, but also has other apparel, will celebrate the O.G. Kanto region. From iconic Pikachu to fan-favorite ghostly Gengar, these new Pokémon sneakers have something for everyone.
Let's take a closer look at these new Pokémon shoes:
Click To View Gallery
A release from PUMA shares, "PUMA takes inspiration from fan-favorite Pokémon – including Pikachu, Bulbasaur, Charmander, Squirtle, and Gengar – for the new collection featuring iconic graphics and playful attention to detail."
The great thing about this PUMA x Pokémon collection is their naunce. While these sneakers appear very subtle at first look, they actually have many great Pokémon details for fans to uncover as they continue to look at the shoe.
PUMA notes, "Through the footwear range, Pokémon fans will find hidden details on the tongue label, insole, and heel."
And they give us a peek at some of these fun Easter eggs which take the sneakers from just sneakers into something a trainer would gladly strap on as they start their Pokémon adventure.
In our opinion, the likenesses of the Pokémon themselves hidden in the PUMA collection really bring everything together and make the collection pop.
In addition to shoes, there's other apperal fans can purchase. This includes the standard clothing offerings like hoodies and sweatpants. But you can also snag some PUMA x Pokémon beanies and even a messanger bag to complete your Poké-look.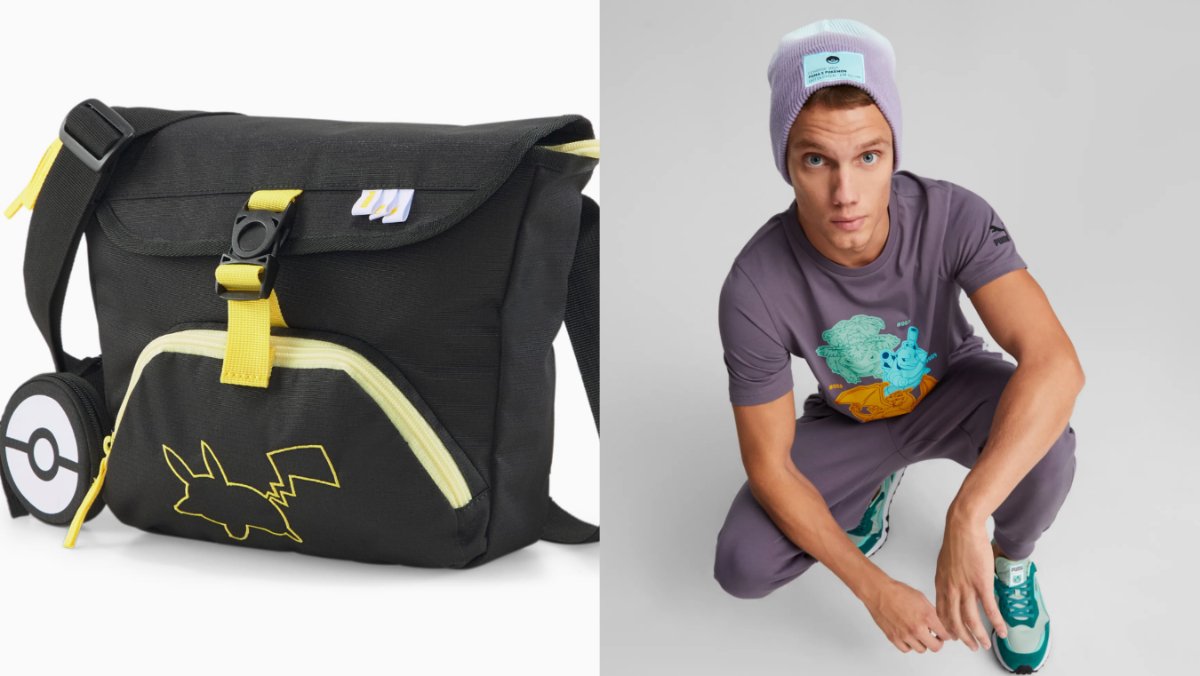 For those ready to collect all the pieces of this collection, "the PUMA x Pokémon collection will be available worldwide from PUMA stores, PUMA.com, Foot Locker, and select retailers starting November 12th." The collection will range in price from $30 to $130. Happy catching!