Pixar makes some of the most beautiful animated films in cinema, with both their stories and their visuals. And its newest movie has a chance to be among its most gorgeous. Luca, a coming-of-age tale about friendship, will take place in the Italian Riviera. But even the most stunning locales can harbor dark secrets. Like how a new best friend is really a sea monster from another world.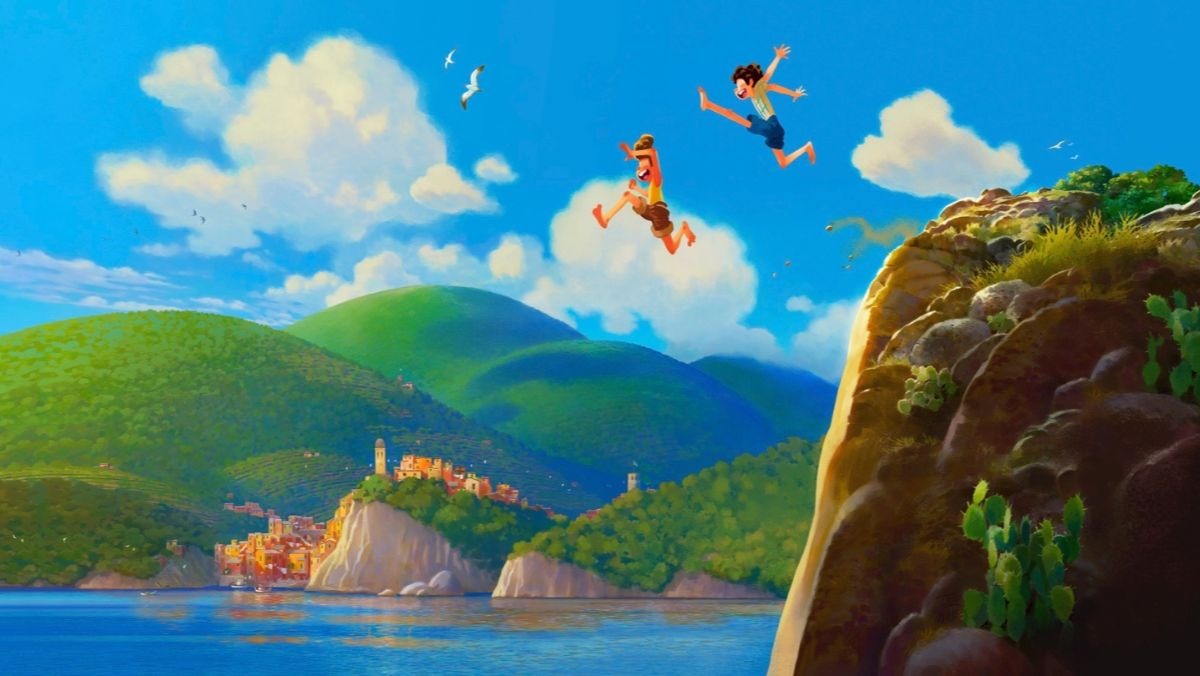 Pixar
Disney and Pixar have announced that Luca will come to U.S. theaters on June 18, 2021. (We hope.) The film is a "coming-of-age story about one young boy experiencing an unforgettable summer filled with gelato, pasta and endless scooter rides. Luca shares these adventures with his newfound best friend, but all the fun is threatened by a deeply-held secret: he is a sea monster from another world just below the water's surface."
His secret threatens more than just their summer of fun. It threatens their friendship.
Enrico Casarosa (short film Oscar-nominee for La Luna) will direct. He has worked on some of Pixar's most successful films, including Ratatouille, Coco, and Up. Andrea Warren (Lava, Cars 3) will produce. In a statement Casarosa explained why this new film will mean so much to him:
"This is a deeply personal story for me, not only because it's set on the Italian Riviera where I grew up, but because at the core of this film is a celebration of friendship. Childhood friendships often set the course of who we want to become and it is those bonds that are at the heart of our story in 'Luca. So in addition to the beauty and charm of the Italian seaside, our film will feature an unforgettable summer adventure that will fundamentally change Luca."
Pixar
Pixar has not announced any cast members yet. Pixar's currently delayed Soul with Jamie Foxx, whose June release was delayed, is scheduled to hit theaters in November.
Hopefully, Pixar doesn't have to push either film back. No matter how beautiful Luca looks, we don't want a screen to be our only way to experience the Italian Riviera.
Featured Image: Pixar