You may not think about them until you need them, but PDFs run this show. They're the 3rd most popular file type on the internet, beating JPEGs and GIFs. PDFs defeated cat GIFs, and they're one of the most heavily relied on formats for professional documentation. It stands to reason then that you should have reliable software to work with PDFs, and that's where PDF Converter Pro comes in handy. With a Lifetime License, you can convert, merge, split, extract images, and a lot more — right now it's on sale for $29.99.
PDF Converter Pro is incredibly convenient for anyone who regularly works with PDFs. Students who want the formatting on their essays to survive an email, professionals sending contracts, and authors sending out eBooks, all could benefit from having a little more control over this incredibly popular file format.
The program lets you change and backup PDF files to Word, Excel, Powerpoint, HTML, and JPG for editing and reviewing. If you want to create a PDF from another file without using the often-flawed built-in PDF converter, PDF Converter Pro works great across other file types. You can even extract text from image-based PDFs, incredibly useful if you're a student working with some old readings, a teacher that wants a new original extracted from a copy of a copy, or people who use screen readers that cannot interpret the text from a standard PDF.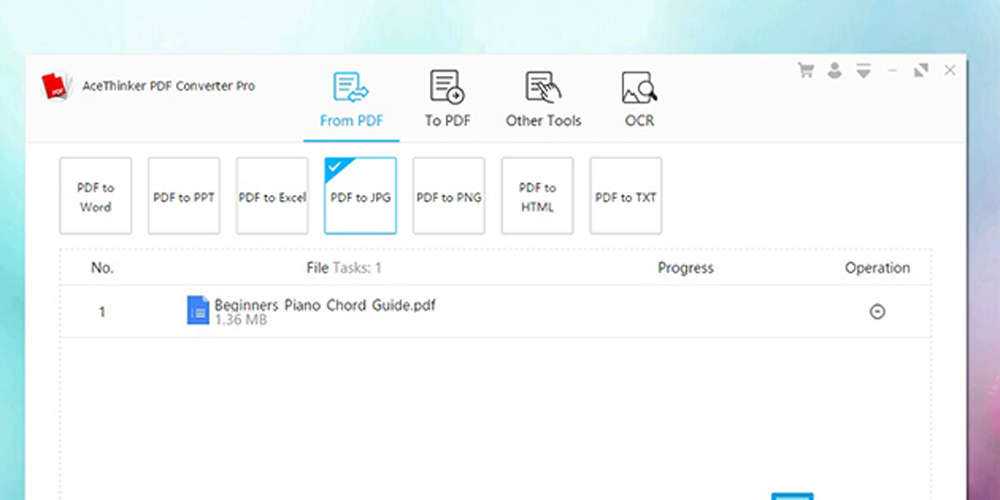 StackCommerce
Some software gives you options you didn't know you needed until you have them at your fingertips. PDF Converter Pro lets you split and merge PDFS, extract images, compress, or even set up password protection and encryption. If you don't want anybody reading the PDF copy of your novel in progress, nobody is getting in.
New Year, new software. Get PDF Converter Pro: Lifetime License on sale for $29.99 (Reg. $99) while it's 70% off. If you're looking for more in-depth tech information, see how you can learn the most in-demand IT skills around!
Prices subject to change