With his appropriately titled memoir Making It So out now, Sir Patrick Stewart has shared many anecdotes of relevance to Star Trek fans in its pages. Thanks to Slashfilm, we learned he talks at length about his three conditions for returning to his most iconic character after 18 years away from Starfleet in 2020. By the end, when Star Trek: Picard wrapped after its third season, the story met two of those conditions. One of them though? Not so much.
In the book, Stewart recalls how producer Alex Kurtzman, Star Trek novelist Kirsten Beyer, and screenwriter James Duff approached him about the Picard project. Although he flat-out turned them down at first, after a little coaxing, he was more open to listening to their ideas. Once sold on the possibility of his return, here's how he laid out his conditions for playing Jean-Luc Picard once more.
"1. The series would not be based on a reunion of The Next Generation characters. I wanted it to have little or nothing to do with them. This was not at all a mark of disrespect for my beloved fellow actors. Rather, I simply felt it was essential to place Picard in entirely new settings with entirely new characters. Perhaps Picard might encounter Riker or Dr. Crusher in the second season, but such encounters were not to be the series' raison d'être. 2. Picard would no longer be serving in Starfleet, and he was not to wear any kind of uniform or badges. 3. The series would run for no more than three seasons."
Star Trek: Picard was greenlit by Paramount+, and the streamer two of those rules. Well, mostly. After the first season, Picard had his Starfleet status reinstated, even if he's technically a retired admiral now. He did wear a uniform for the Starfleet Academy graduating class commencement speech that season, but he's not in uniform throughout the series. So we're going to say Paramount basically adhered to that rule. Also, Picard only ran for three seasons. So that's two out of three.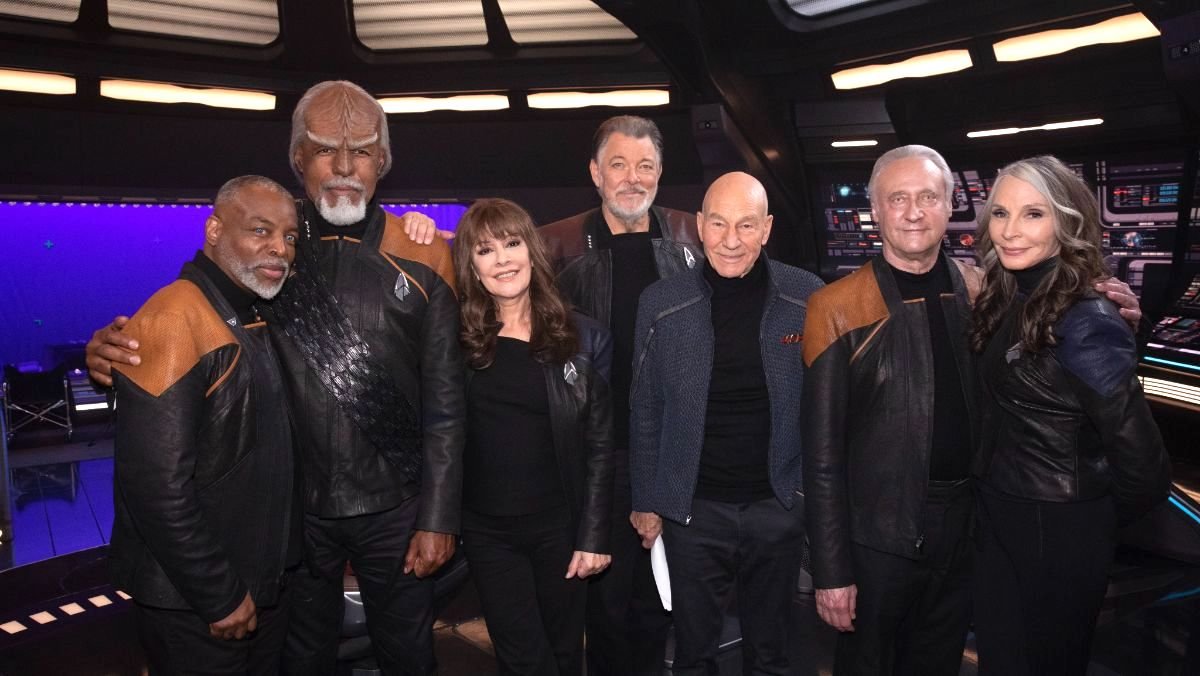 However, the veto on a Star Trek: The Next Generation reunion? Clearly, that went out the window. Even in Picard season one, Riker (Jonathan Frakes), Troi (Marina Sirtis), and Data (Brent Spiner) all appeared. Data in particular had a significant role in season one. Whoopi Goldberg's Guinan also played a big part in the second season of Picard. By year three, it was a full-on Star Trek: The Next Generation reunion series. Even the Enterprise-D came back! All of this was much to the delight of fans everywhere. So as much as we love Sir Patrick, we're all collectively glad he relented on at least one of his three rules.
This post has affiliate links, which means we may earn advertising money if you buy something. This doesn't cost you anything extra, we just have to give you the heads up for legal reasons. Click away!