Time is ticking towards the premiere of Paper Girls on Prime Video. The series, based on Brian K. Vaughan and Cliff Chiang's sublime comic series will make its debut on July 29. So it's fitting that the streaming service would drop their first Paper Girls teaser trailer exactly one month in advance. It's not a huge peek into what fans will expect but it is just enough to leave them wanting more.
In the clip, we see that KJ, Mac, Tiff, and Erin have gotten themselves into quite the mess. They have somehow time-traveled from 1988 to 2019. This already indicates a slight change in the comics, where they end up in 2016 after the events that took place on "Hell Day" a.k.a. the morning after Halloween. The girls scramble to figure out how to get back home as we see several clips of them in action, narrowly escaping danger. But the real kicker is the teaser's introduction of adult Erin.
The paper delivery quartet somehow end up in her house much to her surprise. Adult Erin doesn't want to believe that this is real, only to find kid Erin standing at her door insisting that yes it is real. What a wild encounter. Younger Erin is sporting a bloody shirt, which means can't mean anything good, very bad stuff has already taken place. There's a specific incident from the early issues of Paper Girls that might be the culprit but we will have to wait and see. It's already clear that the show will deviate from its source material for the show. But one thing remains the same: the spirit and look of our titular paper girls.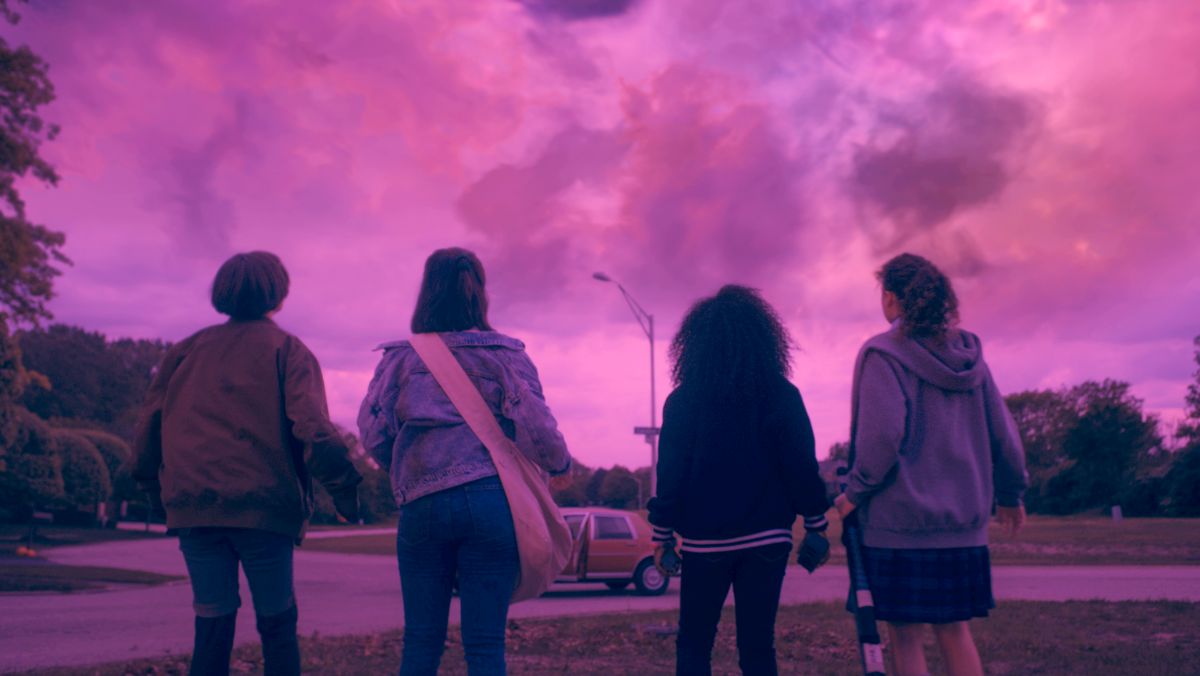 Hopefully, the Paper Girls teaser trailer will also rope in newcomers to this time-traveling universe and encourage them to read the comic. Only one month to catch up and get on board before they ride out. Tick, tick, tick…
Editor's Note: Nerdist is a subsidiary of Legendary Digital Networks.