They will get back to 1988 and stick together… no matter what. Paper Girls hit us with a quick teaser recently and now they are back with a full-on trailer. We get to really uncover what's going on with the girls and establish this inadvertent adventure that brings them together on that fateful Hell Day.
Mac is very, very Mac as she meets the other girls. Each one embodies their own role: KJ is the "rich" one, Erin is the "quiet new girl," and Tiff is "smart/techy one" of course. You gotta have a smart, techy person to figure all this out and ask questions. And Mac? Well, she's the "bad girl" and "smart ass."
The quartet ends up in the future and meeting adult Erin, much to the latter's shock and surprise. We get some funny moments, like Mac sarcastically saying that adult Erin will call "time travel 911" to help them. And of course, they are all totally freaked out by Alexa picking up on their strife and suggesting an emergency call. They meet someone who can possibly help but predictably things don't correct themselves immediately. In the midst of an unthinkable situation with girls who are virtual strangers and different from each other in many ways, they end the clip holding hands. It is a signal of a found family, a friendship forged in fire.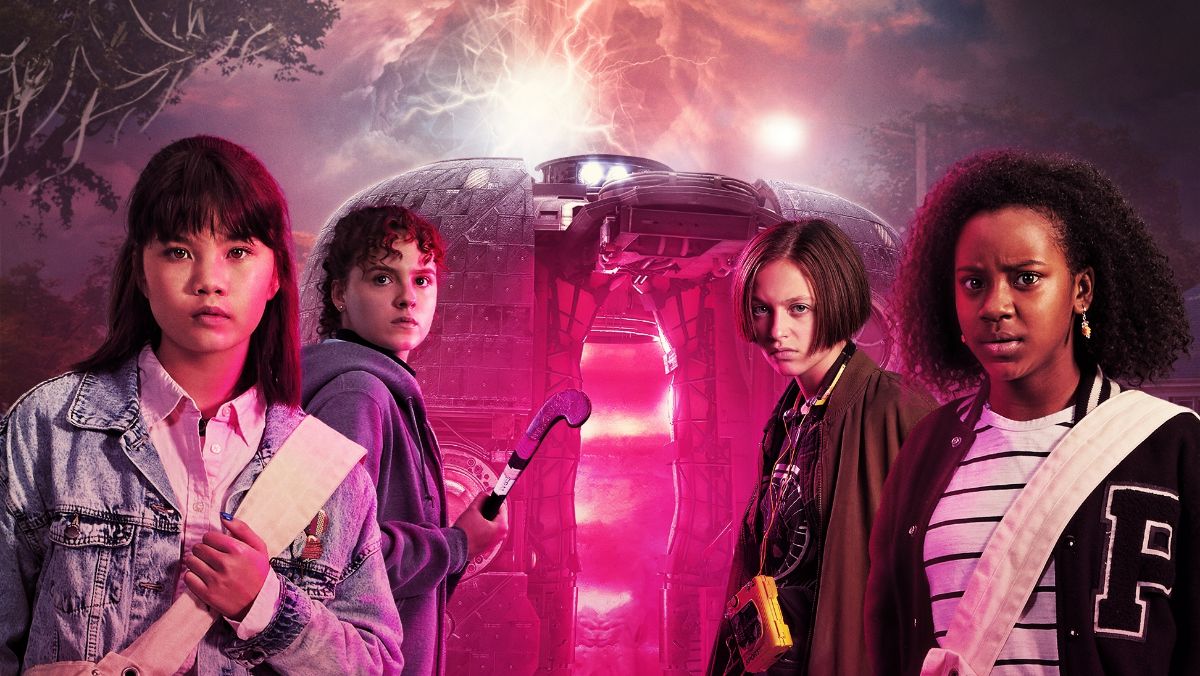 It seems that adult Erin will play a pretty significant role in the series based on this Paper Girls trailer. And interestingly, unlike the comics, KJ will be there for it all. The girls have every intention of not losing each other but surely they will go their separate ways at some point. Kids are hardheaded. Also, there is shooting shenanigans going on and other danger, so that can easily separate people. One thing is for sure: they won't let any distance keep them from standing for each other. Love to see it. The show will hit Prime Video on July 29.
Editor's Note: Nerdist is a subsidiary of Legendary Digital Networks.