A team of spies and a dashing movie star team up to take down an evil billionaire. What could possibly go wrong? In a Guy Ritchie movie that means a lot of explosions, some cheeky one-liners, and Jason Statham. Operation Fortune: Ruse de Guerre certainly sounds promising. And the newly-released Operation Fortune trailer features a whole lot of classic Ritchie moves, with a few twists. For one, Aubrey Plaza graces the film with her sardonic presence, surely adding necessary a bit of new fire.
Statham stars as the incredibly named Orson Fortune, a spy for hire whose next mission is to stop an arms dealer from selling off some seriously deadly high-tech weapons. And in order to do so, he must blackmail the dealer's favorite actor into helping him.
Here's the official synopsis:
In the film, super spy Orson Fortune (Jason Statham) must track down and stop the sale of a deadly new weapons technology wielded by billionaire arms broker Greg Simmonds (Hugh Grant). Reluctantly teamed with some of the world's best operatives (Aubrey Plaza, Cary Elwes, Bugzy Malone), Fortune and his crew recruit Hollywood's biggest movie star Danny Francesco (Josh Hartnett) to help them on their globe-trotting undercover mission to save the world.
Truly amazing things are happening here. Of course, it reunites Guy Ritchie with a whole lot of familiar faces—as it must. But it also features a few truly stellar casting decisions, at least on the surface. For one, it looks like Josh Hartnett gets to be hot and funny in this movie and that just doesn't happen enough for him. And then there's Hugh Grant. His turn as eccentric baddies is one of the best moves in modern cinema. (Here's hoping the rule still applies. even if he's playing a bad guy named Greg.)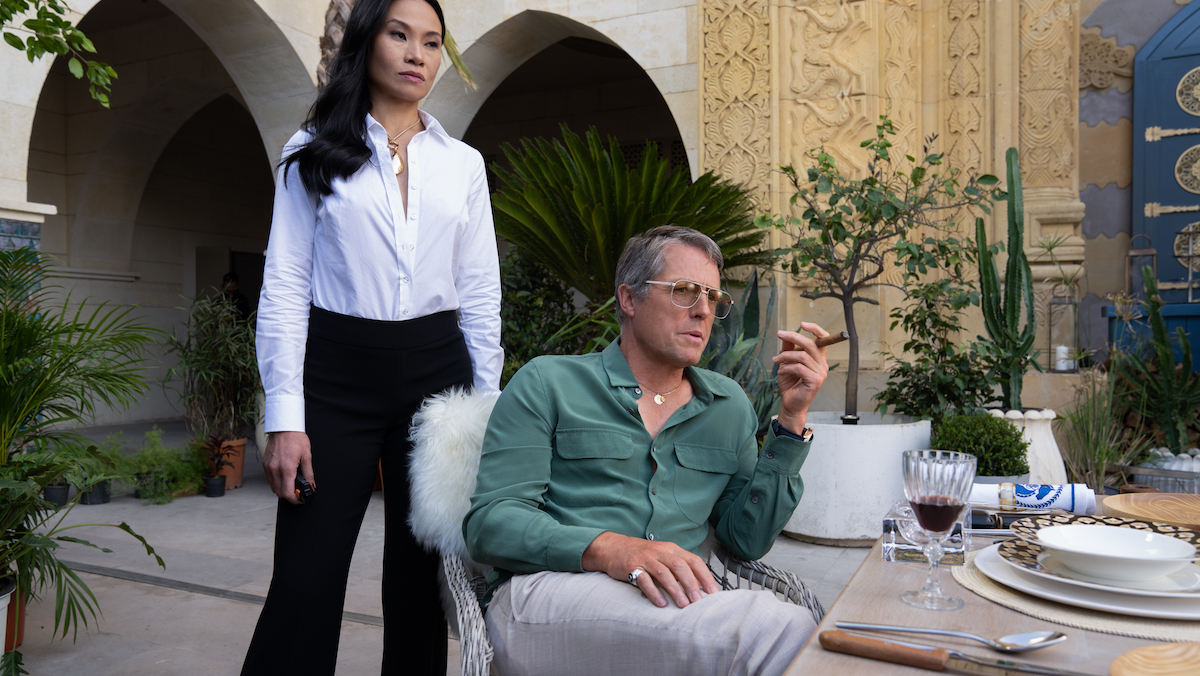 The always charming Carey Elwes and Bugzy Malone also star in the film, joining Plaza as Statham's roguish crew. Ritchie also co-wrote the film with Ivan Atkinson and Marn Davies. Ritchie, Atkinson, and Bill Block are producing.
Guy Ritchie films are notoriously hit or miss. But we're keeping ourselves optimistic for Operation Fortune: Ruse de Guerre, especially after that trailer. The film hits theaters in 2022.