It's been really fun seeing Ewan McGregor and Hayden Christensen officially back in the Star Wars orbit. The pair, along with Moses Ingram, star in the upcoming Obi-Wan Kenobi series for Disney+. McGregor and Christensen are, of course, reprising their characters from the prequels. Set 10 years after Revenge of the Sith, the series finds Obi-Wan hiding in Tatooine. Meanwhile, Ingram's inquisitor, Reva, hunts him down. Anakin Skywalker, however, is no more, with the former Jedi fully assuming the Darth Vader identity. From the first images to the trailer, the series looks incredible. But as if we need any more hyping up, the show's main trio sat down with Vanity Fair, where they answered many Star Wars questions. And yes, Christensen talks lightsaber noises.
It's really fun seeing the three of them answer questions about their roles and reflect about the franchise. For McGregor and Christensen, it's a reunion. The two of them sharing memories from their first time on Star Wars sets more than 20 years ago. Christensen even shared the very charming story of finding out he was Anakin Skywalker. He immediately engaged in a pretend lightsaber battle with his roommate while a Star Wars soundtrack played. (This is the appropriate way to respond to news of this caliber.)
McGregor, meanwhile, spoke fondly of coming back for Obi-Wan Kenobi with his prequels co-star. He said, "Working with Hayden again was a great pleasure. To be coming back with him after so long—17 years after we finished episode 3—was great."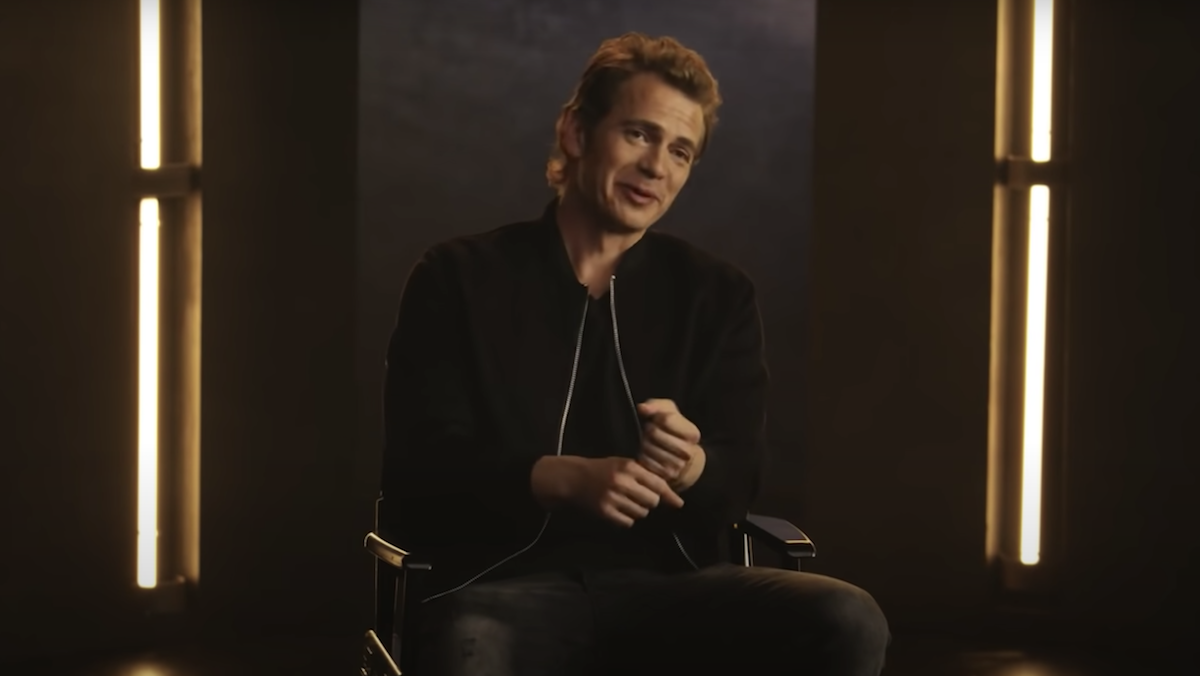 One of the biggest changes from the prequels is the technology. The prequel trilogy was largely shot using blue screens. But now Lucasfilm projects use The Volume, a stunning virtual set that recreates what it would be like to shoot on location. And while Ingram is the franchise newcomer, Christensen was just as awed at stepping into The Volume's Star Wars world.
We're really excited to catch up with Obi-Wan, see Christensen as Darth Vader, and meet Reva when Obi-Wan Kenobi debuts on May 27.