2020 has changed the way we enjoy films. Not just by shifting the focus of normal releases to digital and drive-in but also by reimagining what a film festival can be. The latest digital fest is Nightstream, which sees five of the biggest genre fests come together to create something new and exciting. That includes Boston Underground Film Festival, Brooklyn Horror Film Festival, North Bend Film Festival, The Overlook Film Festival, and Popcorn Frights Film Festival. We've looked through the expansive schedule to suggest some of the best and weirdest movies and events that you can stream at Nightstream's festival this weekend!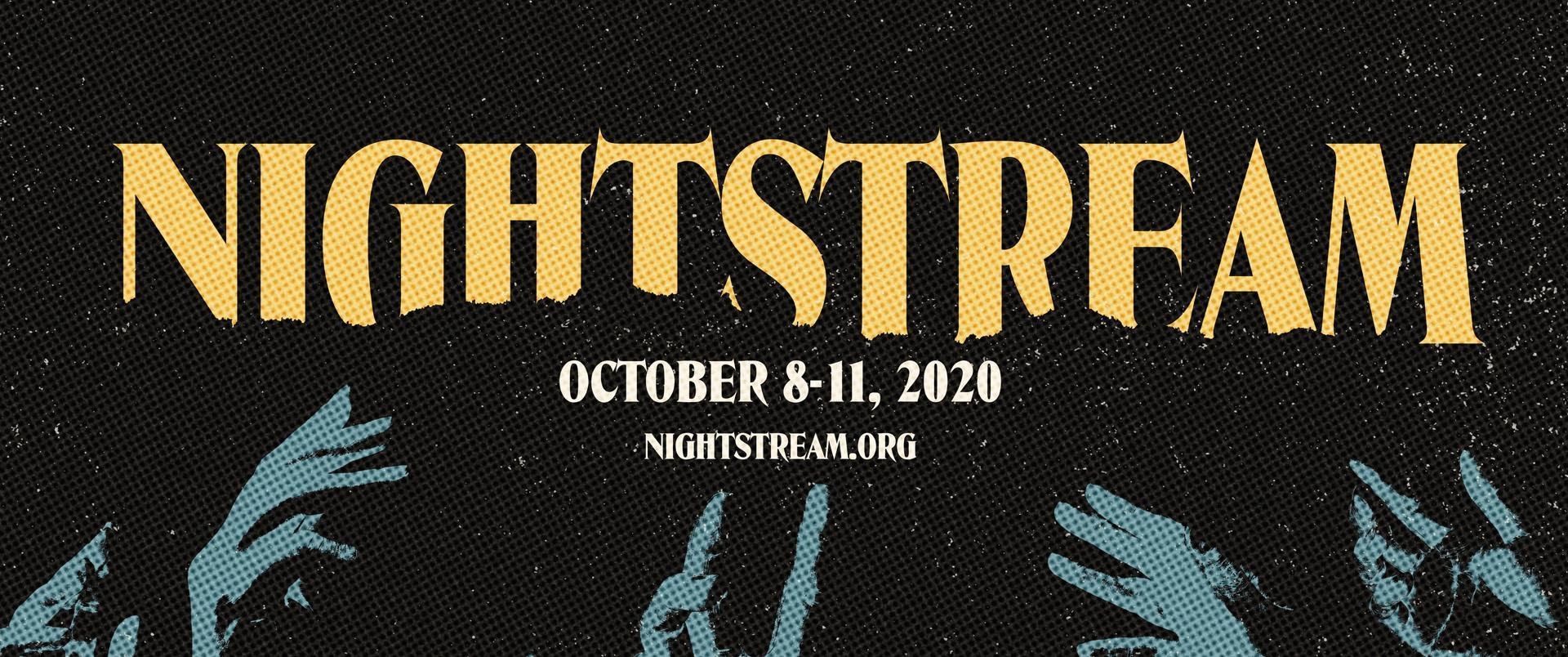 Nightstream
Jumbo
Written and directed by Zoé Wittock, this unusual love story stars Noémie Merlant (A Portrait of a Lady on Fire) as a fairground worker who falls head over heels for a new attraction. Loosely based on the real life phenomenon of people who fall in love with inanimate objects this is the perfect strange and unexpected romance movie for the weird world of 2020.
When to watch: 12:45 PM PT Friday
My Heart Can't Beat Unless You Tell It To
Dark Sky Films
Three siblings live under the threat of a serious illness. Their solution is a gruesome one that begins to drive a wedge between the elder brother and sister who have been compromising themselves to keep their brother alive. Jonathan Cuartas' chilling and emotional horror flick doesn't offer any easy answers but will likely keep you hooked until the very last.
When to watch: 4:00 PM PT Friday (also on VOD)
Honeydew
Yellow Veil Pictures
Devereux Milburn's debut takes a familiar horror setup—a young couple gets stranded in a strange place and has to rely on strangers for help—and amps up the fear and weirdness. The film has been called an "unhinged discovery" and promises a "new geriatric horror villain" for the ages. Basically, if you like to be creeped out this one's for you. Also, it stars Steven Spielberg's son Sawyer Spielberg.
When to watch: 6:30 PM PT Friday (also on VOD)
May the Devil Take You Too
The sequel to Timo Tjahjanto's gore-filled homage to Sam Raimi comes to Nightstream this weekend. May the Devil Take You Too centers on a young woman who inherited a house and a curse from her absent father and this film continues that story. You can expect atmosphere, badass women, and some seriously scary moments.
When to watch: 9:15 PM PT Friday
Lucky
Dread
I was a big fan of this one when it debuted at Fantasia Fest earlier this year and now American audiences can enjoy it too. When a woman realizes a man comes to her house every day to try and kill her, she gets trapped in a meta-slasher-time loop that makes her question everything. It's a feminist horror fable for our time and features a killer leading turn from Brea Grant (who also wrote the film).
When to watch: 3:45 PM (also on VOD)
Time of Moulting
Sabrina Mertens made this dark treatise on family, growing up, and broken homes while at film school. A film fest favorite, it's heading to Nightstream. Time of Moulting is a chilling 1970s period piece about a young girl who begins to retreat into brutal fantasies as she struggles with a mentally ill mother and temperamental father.
When to watch: 4:15 PT PM Saturday
Frank & Zed
Who doesn't love horror and puppets? And Jesse Blanchard's ambitious feature Frank & Zed combines both. The titular pair of reanimated corpses live a quiet life together until a rowdy group of local villagers descend on their castle at the behest of a power hungry magistrate. The trailer hints that it can only end in puppet bloodshed and we cannot wait to see that happen.
When to watch: 5:45 PM Saturday (also on VOD)
The Queen of Black Magic
Coming soon to Shudder, The Queen of Black Magic is a great Indonesian ghost story from Kimo Stamboel and Joko Anwar, this is one of the best horror films of 2020. A group of adults return to the orphanage where they grew up to visit the sickly man who raised them. But upon their return, the dark secrets of the past erupt causing a violent reckoning with their own sins.
When to watch: 9:00 PM PT Saturday
The Nest
Scary moms have been having quite a resurgence at the movies of late, and The Nest adds to that creepy canon. This Italian gothic nightmare centers on a young paraplegic boy and his overbearing mother who live ensconced in the family mansion until the arrival of a young maid. The new addition to the family unravels a series of dark secrets that threaten their lives.
When to watch: 10:00 AM PT Sunday (also on VOD)
Rose Plays Julie
Adoption narratives are usually more likely to be found in the realm of drama, but this taut suspenseful take upends that expectation. A young woman searches for her birth mother only to discover she has no interest in being found. A mystery box approach to human storytelling makes this an enticing and transgressive piece that is hard to forget.
When to watch: 12:15 PM PT Sunday (also on VOD)
Virtual Fireside with Nia DaCosta
Candyman is one of our most anticipated movies of the year—well, now next year. Even though Universal has pushed the horror reimagining to 2021, we can't wait to watch this chat with director Nia DaCosta and writer Hunter Harris.
When to watch: 12:30 PM PT Sunday
Lapsis
Sci-fi has long been the perfect vessel for social satire. Lapsis takes the ever-exploitative horror of the "gig-worker" market and spears it in this inventive and often absurd flick. Ray takes on a strange new tech role to help provide money and support for his sick brother. It's an intriguing take on the state of things that might be a little too close to comfort.
When to watch: 12:45 PM PT Sunday (also on VOD)
Black Bear
A cabin in the woods is usually a solid way to start any kind of genre thriller. But Black Bear shifts our expectations with a story about creation, confusion, lust, and passion. When a filmmaker goes to stay with a couple hoping to find inspiration for her new film, the trio soon embarks on a dangerous game. The filmmaker blurs the lines between fantasy and reality.
When to watch: 2:45 PM PT Sunday (also on VOD)
You can buy your virtual badge to stream all of Nightstream's offerings on their site. They also have a FAQ outlining how the whole digital film festival situation works.
Featured Image: Nightstream Fest