We already know to anticipate a special treat in Thor: Love and Thunder. Multiple Thors. And while the question of variants is now always in play for the MCU, these two Thors will likely come about the good old-fashioned way, with the help of a magical artifact. According to a (quasi-spoilery) description for a Thor: Love and Thunder replica helmet, it all comes down to Mjölnir, Thor's beloved and judgy hammer. But regardless of the reason, we'll be seeing our traditional Thor, although he's trying to take a vacation, and Jane Foster's Mighty Thor. We first glimpsed the Mighty Thor in Thor: Love and Thunder's teaser trailer. But now, we have an even better look. And this new glimpse at the upcoming Thor movie absolutely confirms two Thors are better than one.
To quote the internet, we are not mad at it. We love how fierce Jane Foster looks as the Mighty Thor in this new image released by Empire. Red cape, on. Hammer in hand. The Mighty Thor is every bit as strong and maybe even stronger than the MCU's normal Thor. And why shouldn't she be? She looks like she could throw a punch that would knock us into another realm of the MCU's multiverse if she wanted. And that's important because Thor: Love and Thunder's main villain, Gorr, the God Butcher, played by Christian Bale, is on the loose. And becoming Mighty Thor could mean Jane Foster is a god now. So she better watch out.
According to director Taika Waititi, "It's been about eight years…She's [Jane Foster] had a whole other life, and then the love of your life comes back on the scene and is now dressed like you. It's a real mindf**k for Thor."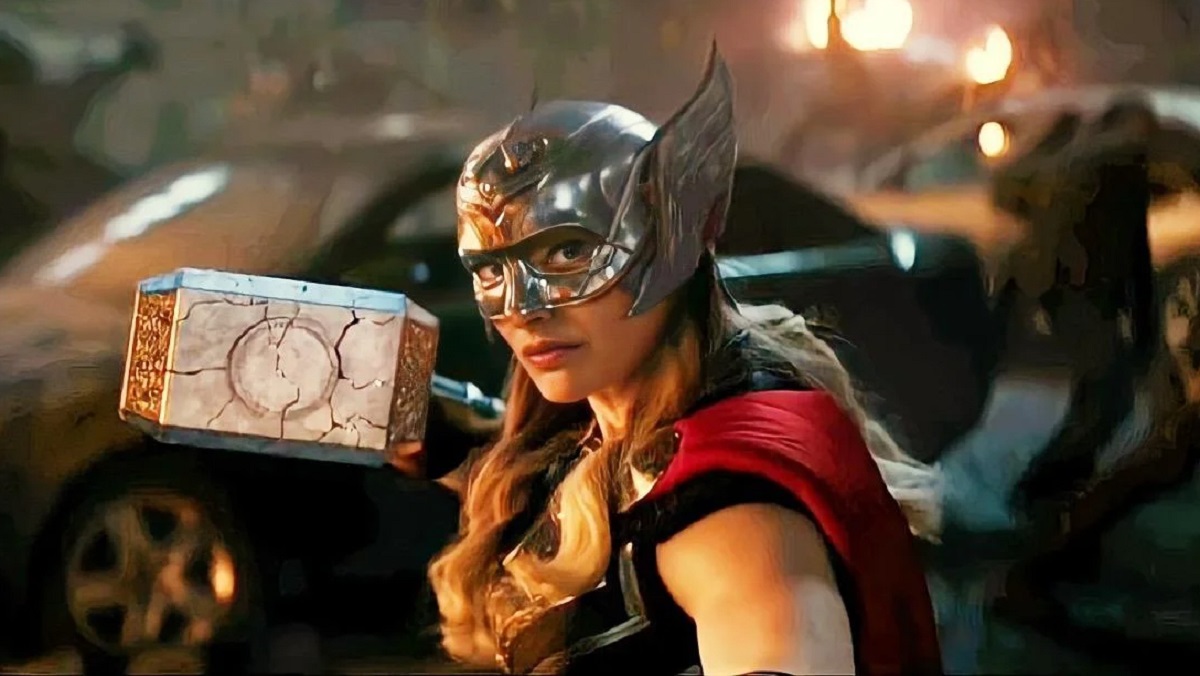 Confusing though it may feel, we assume Thor will get on board quickly. But whether the Mighty Thor sticks around after Thor: Love and Thunder, we can't yet say. We hope so because we'd certainly let her punch us into the multiverse if she wanted to.
We've always felt that Thor: Love and Thunder missed an opportunity to call itself Thor 4: More Thor. But it certainly seems like it will deliver more Thor to us. And we can't wait—cheers to you, Mighty Thor. And to you, Thor. May this meeting of Thors go Thor-th swimmingly.
Thor: Love and Thunder releases on July 8.