Who among us hasn't dreamed of having a horse of our very own? One that we can bond with as we ride off into the sunset? Well, if you're a horse person, now you can make your dreams come true… At least, digitally. A brand new Sims 4 expansion pack The Sims 4 Horse Ranch brings horses back into the game for the first time in more than ten years. The Sims 3: Pets last allowed them on its PC/Mac versions, but that was all the way in 2011. Take a look at the trailer for this new The Sims 4 expansion pack, which makes our horse-loving hearts beat a little faster.
The Sims expansion packs always bring fans a bevy of game-enhancing delights. But this new Sims expansion back is all about the horse. A release shares that you can "customize hoofed friends in Create a Sim, or get new horses by rescuing or purchasing them. Foals can also be born on your ranch. Sims can learn the Riding skill, and horses can train in the Agility and Jumping skills. Skilled horses and riders can even win awards at the equestrian center." Horses, in short, are part of your fictional family, so you had better take care of them. The Sims 4 Horse Ranch will allow you to bond with your horses and foals. The game notes that they will "have lots of special interactions with both Sims and other horses." Other cute critters in this expansion pack include mini goats and mini sheep. We love them all already.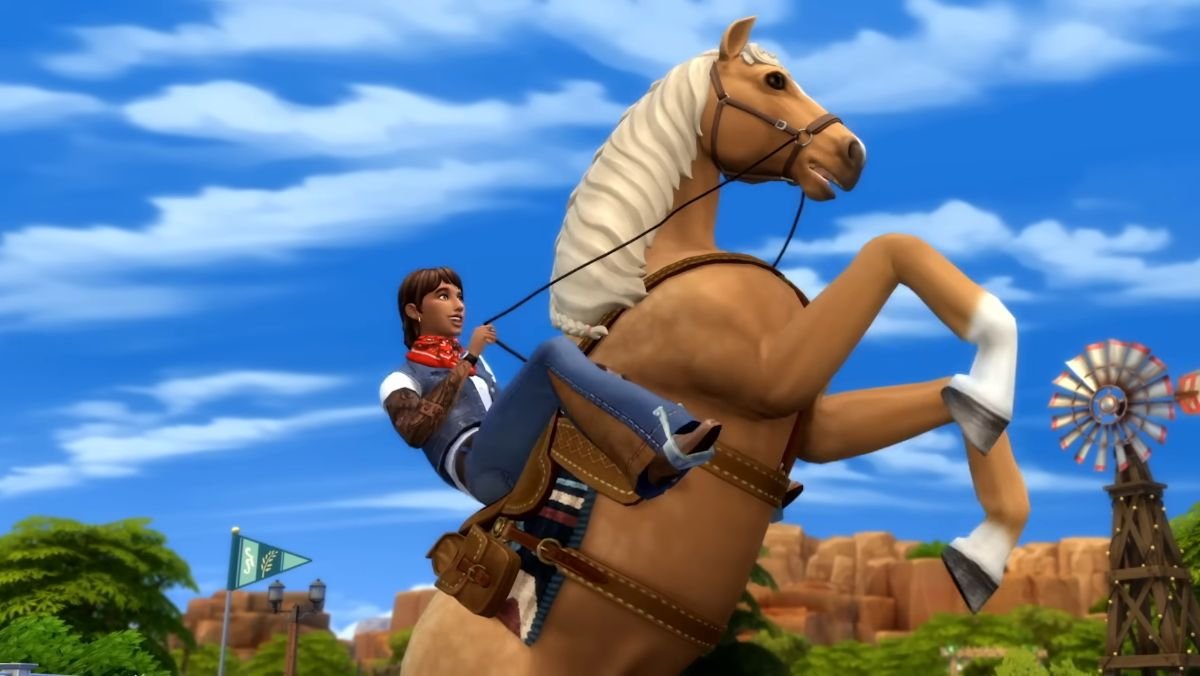 This Sims 4 expansion pack has more than just new animals, though. It also brings back something else that hasn't been around since The Sims 3, "Nectar." And by Nectar, we mean, The Sims wine. Cheers! Additionally, the expansion will have new items and settings for your Sims to explore. From riding competitions and line dances to harvesting prairie grass and collecting horse manure, this game expansion has it all.
The Sims 4 Horse Ranch expansion pack releases on July 20 and costs $39.99. Those who order early will receive some special bonuses.