Nailbiter first hit the shelves of your local comic shop six years ago. Image Comics' serial killer series has long been a fan fave but readers haven't been able to enjoy a new issue since 2017! Well, that's all changing because Joshua Williamson and Mike Henderson are back. They're joined by letterer and designer John J. Hill and colorist Adam Guzowski. Their new haunting horror comic centers on a new spate of murders and an unexpected allegiance between an FBI agent and the daughter of the titular killer. To celebrate the new series Nailbiter Returns we asked the creative team to tell us about their favorite horror titles that have inspired them.
JOSHUA WILLIAMSON
Locke and Key
Joe Hill and Gabriel Rodriquez's horror series is high up there for me. I know with the show it's finding a bigger audience. It's something everyone should check out in the comics form. It's a masterpiece.
Flinch
The DC anthology series. It's a lot of fun twisted stories that I think most people have never checked out. Hit all the right beats for me.
Through the Woods
Emily Carroll's horror graphic novel is breathtakingly beautiful. Twisted and emotional. Still think about this one when I'm planning out how are issues are paced.
Scary Stories to Tell in the Dark
Not a comic but this series was a huge influence on me and my writing. It's such an awesome horror book series that I wish someone would adapt into comics. Especially that art style inside! Even the back matter is fascinating when they go into the origins and backstory on the stories.
MIKE HENDERSON
Uzumaki
An inspirational classic for anyone trying to craft a horror story. Of all the comics I've read, none elicit an audible "ick" from me in the way Junji Ito's art can. I mean, all that bone-breaking! Terrifying.
From Hell
Eddie Campbell Comics, Top Shelf Productions
I'm an unapologetic devotee of all things Alan Moore and this is one of his masterpieces. Sprawling, nuanced, spooky and gory, Eddie Campbell's art has everything, and all in black and white!
Batman: The Long Halloween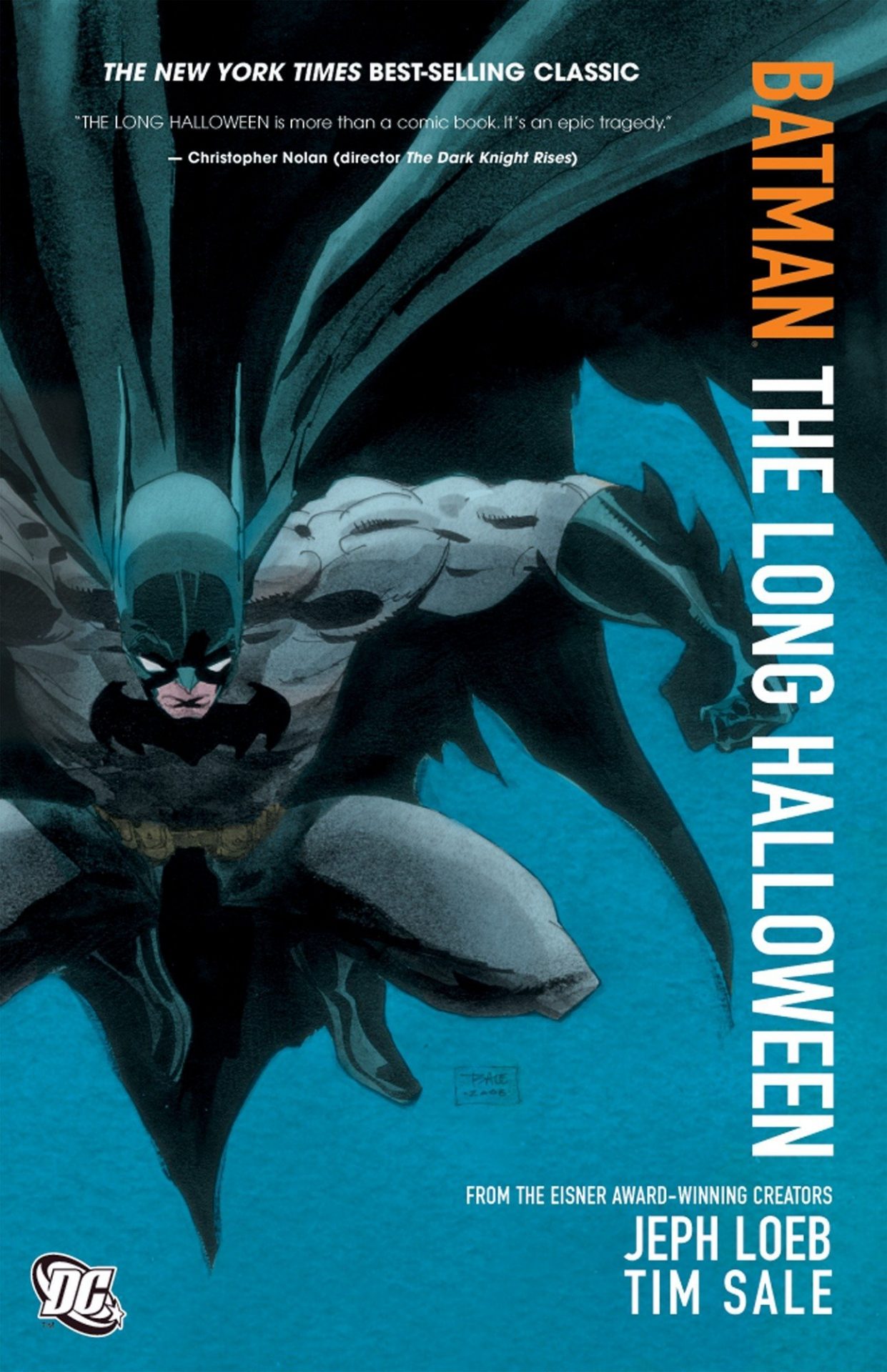 While not strictly horror it ticks all my murdery boxes and is just a schmorgasboard of gorgeous Tim Sale art.
JOHN J. HILL
Faust
Tim Vigil
Back in the 80s / early 90s this was probably the most over the top comic being published. A weird mix of superheroics, horror, magic, sex & violence… not for the faint of heart (or those under 18). I loved how far the boundaries were pushed, and how subtlety isn't always a prerequisite.
House of Secrets
Mid 90's anthology that was a great non Sandman example Vertigo at its prime. A haunted house story at its core, with stories taking place in all different places and time periods. You never know what direction things will take from issue to issue.
Swamp Thing
DC Comics
Creepy, heroic, psychedelic, mind-blowing. Some of the best comic writers and artists have contributed to the book over the years, and it's really interesting to see all these different takes. Definitely in my top 5 characters and comic series of all time.
Tales From the Crypt
EC Comics
While not the first horror comic, it's one of the first to really do things right. And inspired several generations of writers, artists and filmmakers. What's great about these comics is the multiple short stories per issue, all self contained. Today we're so used to long form episodic stories, it's refreshing to go back and see these chilling tales told in only a handful of pages from start to finish.
ADAM GUZOWSKI
Hellboy
Dark Horse Comics
Mike Mignola and Dave Stewart create such a wonderfully beautiful world filled with the darkest creepiest stories you can find in comics.
The Immortal Hulk
Marvel
I got the 1st hardcover a few moths back and could not put it down. Fantastic dark spin on a classic charter.
So there you have it: some truly exciting, thrilling, and strange horror comics from a great horror team to entertain and delight during this tough time!
Featured Image: Viz Media, Margaret K. McElderry Books, Eddie Campbell Comics, Top Shelf Productions