Michael Jordan. Kanye. Rihanna. Marty McFly. You don't just have to be someone special to get your own line of sneakers, you need cache and a whole lot of style. Now, for the very first (and possibly only) time, one of the most dashing icons in all of pop culture, fashion, and food, is stepping on to the court with his very own shoe. And you'd have to be nuts to have seen this coming. Mr. Peanut–trusty top-hatted legume spokesman–is getting his own kicks, and they look so good we're going to be salty if we don't get a pair.
Planters announced that starting today, June 18, through June 21, snack and sneaker fans can pre-order their very own pair of Crunch Force 1s, a special blue, yellow, black, and orange Mr. Peanut-inspired pair of sneakers. Made with "premium leather," they come adorned with the fashionable mascot's monocle, smiling face, color scheme, and "Planters" written across the back. They are the creation of sneaker designers and artists Jeff Cole and Seth Fowler, and produced by manufacturer Richie Range, and look totally legit.
This really shouldn't work, because cracking the sneaker market with a pair of shoes honoring a food mascot is not exactly a plan that screams cash-ew maker, and yet they totally do. If you want your own pair of Crunch Force 1s, which will run you $170 (that's a whole lot of peanuts), you can visit crunchforce1.com to pre-order them now through Friday, June 21 at 6 p.m. ET.
Our prediction? These limited-edition sneakers are going to sell out and be sold for much more money on the secondary market. Have you ever met a sneaker-head? Those people are genuinely nuts, which is why this strange pair of shoes aren't as weird as they seem.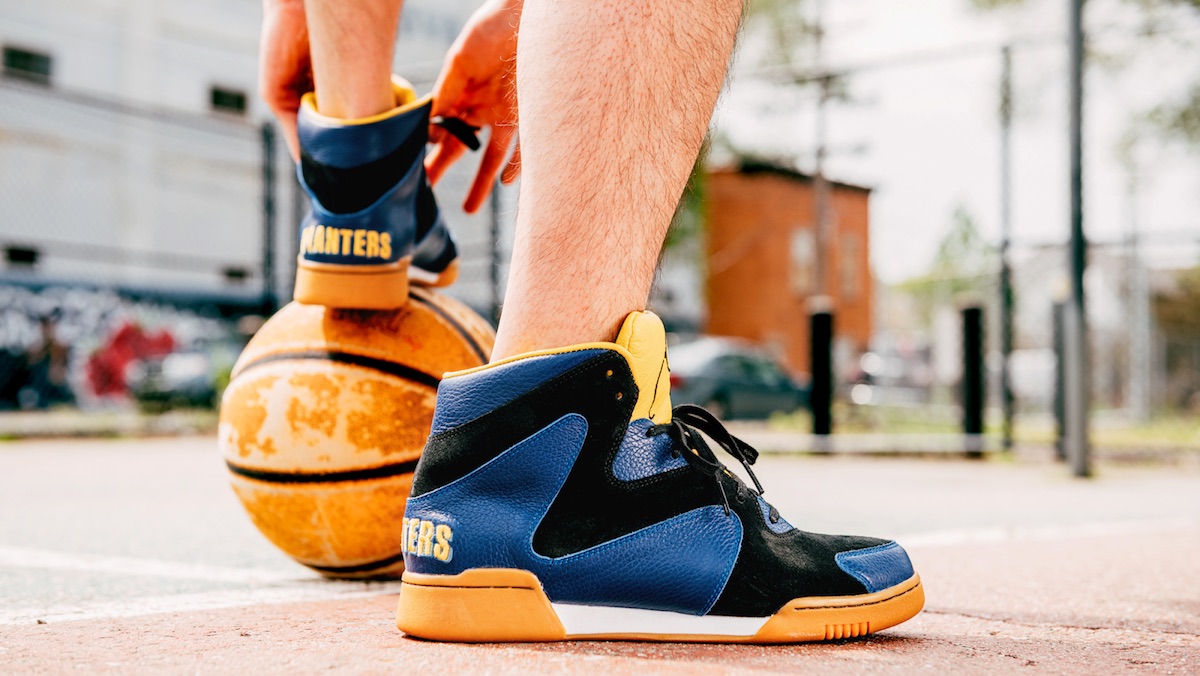 Forget how they work on a basketball court though. We want to know how good these will look with a top hat and cane.
Images: Planters