From WandaVision and Chaos magic, to Loki's TVA and sacred timelines, Phase 4 has already brought the MCU to some strange places. We don't have to wait for Doctor Strange in the Multiverse of Madness to make things even more bizarre either. Moon Knight starring Oscar Isaac and Ethan Hawke is coming to Disney+ on March 30. And the series' trippy new trailer promises viewers a trip down another weird road in the franchise. Or in this case of split personalities, multiple weird roads.
Don't worry, we'll get to Isaac's British-adjacent accent in a second. First we need to make sense of what's going on here. This trailer feels part Memento, part Total Recall, and part The Mask. Three movies we never would have expected to mention when talking about the MCU. Here's the show's official synopsis from Disney:
"The series follows Steven Grant, a mild-mannered gift-shop employee, who becomes plagued with blackouts and memories of another life. Steven discovers he has dissociative identity disorder and shares a body with mercenary Marc Spector. As Steven/Marc's enemies converge upon them, they must navigate their complex identities while thrust into a deadly mystery among the powerful gods of Egypt."
If I had a nickel for every time I discovered I shared a body with a mercenary…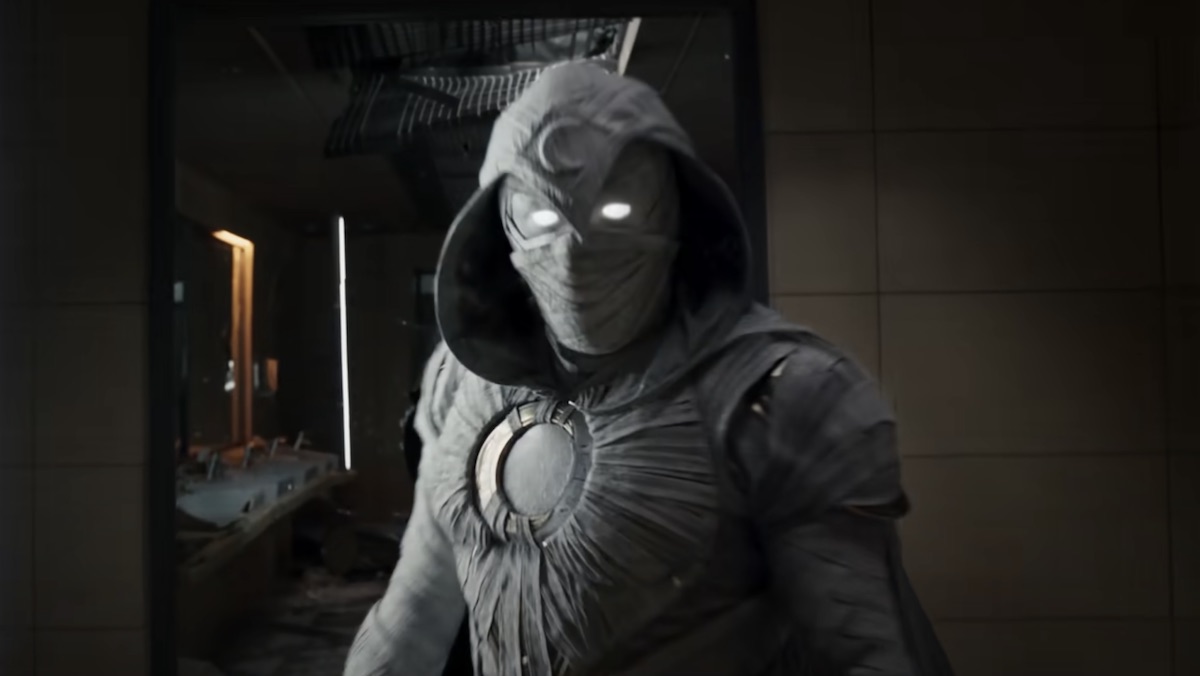 Watching this trailer with subtitles also reveals Ethan Hawke is playing Arthur Harrow, who in this trailer appears to be a religious cult figure. Harrow's a minor, non-super-powered/non supernatural villain in the comics. Might Harrow also have his own secret identity on the show? Could he also be Randall Spector, Marc's powerful brother? He would make for a dangerous villain.
Marc's "chaos" will surely pose a threat too. WandaVision made clear how dangerous chaos magic is. Also, considering the location of the show, might some of the Eternals who call London home also appear to deal with an ancient power? They might be the only ones who can actually help Steven/Marc control his powers.
Powers which do not include the ability to do a good British accent. Hoo boy. Never a good sign when you're making us think of Dick Van Dyke in Mary Poppins. However, we're not really that down on it just yet. Oscar Isaac is a great actor. If he's doing a bad British accent it's almost certain he's doing it on purpose. We only briefly hear him speak as Marc in this trailer, but when he does it sounds like his normal American accent. Steven Grant's poor British accent is likely another sign that's not the real person. So what is he hiding from and why? We'll find out soon enough now that we know Moon Knight is getting an end of March release date.
Plenty of time to prepare in case that terrible accent really is just terrible.