I was angry when I finished watching Enola Holmes the first time. Certainly not because I didn't like the movie though. I was furious 17 sequels weren't already finished and waiting for me. Now Netflix is about to start rectifying that problem. The streaming site announced Legendary Pictures has begun development on Enola Holmes 2. And Millie Bobby Brown and Henry Cavill are both returning as the pair of super sleuth siblings.
Netflix
Netflix is getting the band back together for Enola Holmes 2. In addition to its two stars, director Harry Bradbeer (Fleabag, Killing Eve) and writer Jack Thorne (Harry Potter and the Cursed Child, The Aeronauts) will also be returning for the second installment in the franchise. They will both also serve as executive producers. Legendary will once again develop and produce the film, which will debut on Netflix globally (except in China).
The movie will once again be based on Nancy Springer's six-book series, The Enola Holmes Mysteries. Legendary's Mary Parent, Alex Garcia, and Ali Mendes will produce. As will Millie Bobby Brown and Paige Brown, via their PCMA Productions shingle. Legendary's Joshua Grode will also serve as an executive producer, as will Michael Dreyer.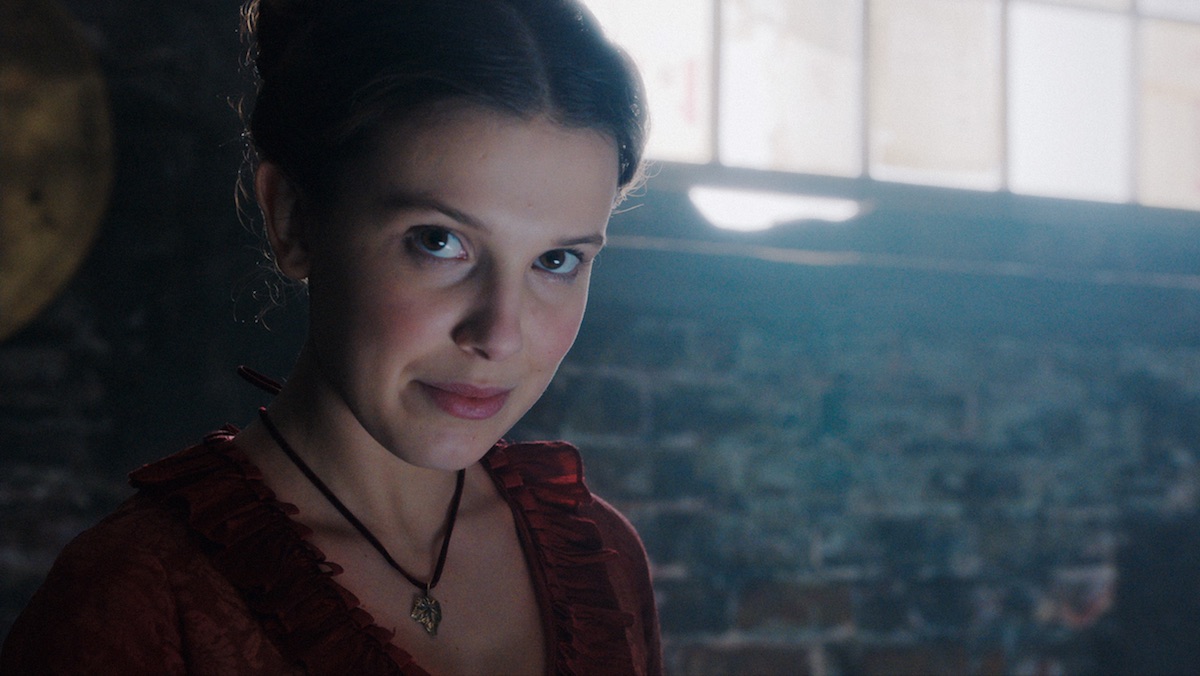 Netflix
The only surprise about this announcement is that it took so long. The first film, which debuted on September 23 last year, was a huge hit for the streaming site. Netflix says an estimated 76-million households watched the film in its first 28 days. You don't have to be Sherlock or Enola to know that's a big number.
Netflix and Legendary did not share a synopsis of the film with the sequel's announcement. It could be a standalone story that shows Enola coming into her own as a detective. Or maybe the start of a new larger story. Or it could once again connect to her mother's own mysterious life. Any option is fine with me. So long as there are 16 more sequels after this one.
Editor's Note: Nerdist is a subsidiary of Legendary Digital Networks.