Just in time for this year's Hispanic Heritage Month, Marvel has unveiled Marvel's Voices: Comunidades #1. The latest one-shot in the Marvel's Voices series will feature Latinx heroes and creators from the Marvel Universe.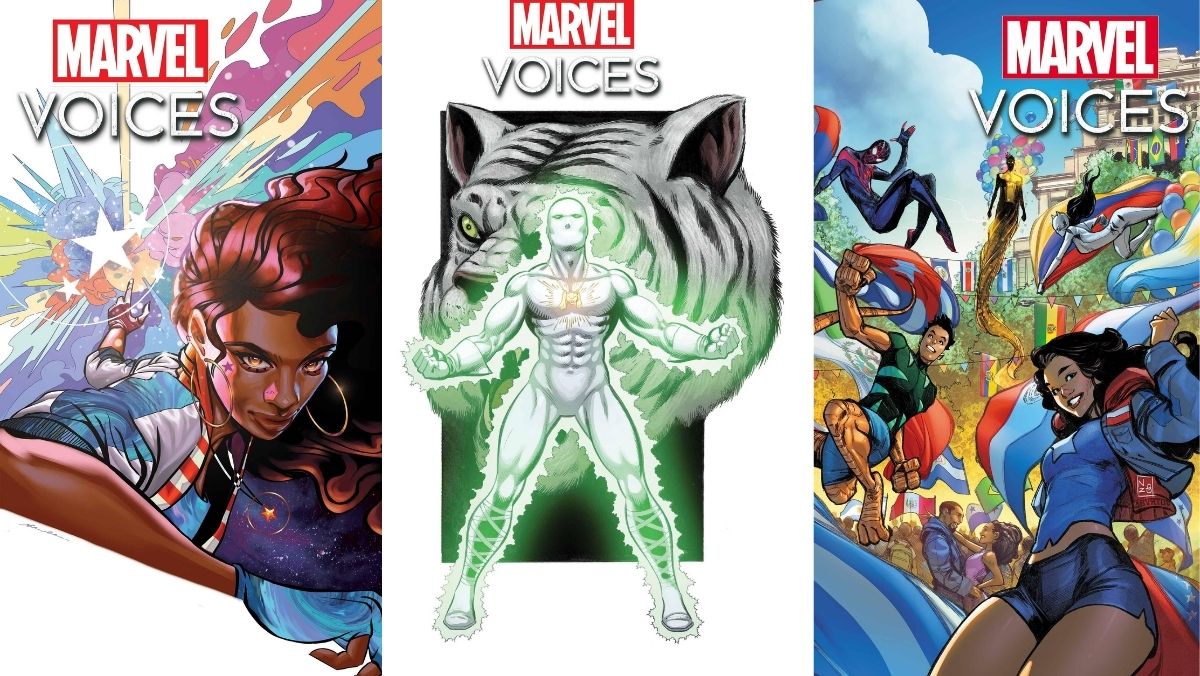 Marvel
Co-editor Lauren Amaro says, "Marvel Voices is such a unique project that I feel really drills down on the core Marvel tenet of reflecting the world outside your window—so when the opportunity came to help put together Marvel Voices: Comunidades and celebrate the Latinx community, I couldn't have been more excited."
Though Marvel hasn't shared the full hero line-up yet, we know some of them. We'll see stories featuring Miles Morales, Ghost Rider, and America Chavez.
New York Times best-selling author Daniel José Older noted his excitement about being part of the project. He will be revisiting the legacy of Marvel's first superhero of Latino descent, Hector Ayala, a.k.a. White Tiger.
"This is such an excellent project, and I'm very happy to get to be part of it," Older said. "I've read all the Marvel's Voices collections and loved them, so it's great to be able to write for one! ¡Pa'lante!"

Marvel
Highlights for this exciting series include:
REPTIL writer Terry Blas introduces a brand-new hero with their own spin-off out of his acclaimed series.
Author Amparo Ortiz will pen a story based on the current White Tiger, Ava Ayala, that will have the young hero confront the darkness of her powers.
Juan Ponce will author a story about Nina the Conjuror, the Brazilian Sorcerer Supreme of the 1950s, in a battle with the raging nature spirit known as Anhangá.

Other stories in this collection include works by Karla Pacheco, Alex Segura, Leo Romero, Edgar Delgado, Nico Leon, and more!
Plus, Frederick Luis Aldama, a comics scholar, penned the introduction. Aldama will discuss the history of Latinx heroes and creators in the comic book industry. Our Latino Marvel superheroes have waited far too long for their chance to shine.
Marvel Voices: Comunidades #1 will arrive in October.