Aside from puppies, kitties, and babies, nothing is cuter than old folks learning how to use modern technology. And when those old folks are people we all know and love, then it's even cuter. Case in point: celebrated actor of stage and screen Mandy Patinkin. His son recorded a video of his efforts to instruct his dad Mandy on how to properly tweet… and then posted the video to his father's own new Twitter account.
The Homeland star just wanted to post a video of his wife, actress Kathryn Grody, singing a tune. But he found himself totally lost on just how something like that is done. He seemed especially confused by just what the heck a GIF is, and what it stands for. (To be completely honest, as someone who posts GIFs all the time, I had no idea what is was an acronym for either until I looked it up myself.) Patinkin had a somewhat profane idea for what GIF stood for, but his wife seemed to think it stands for "God It's Friday." Which is just too cute.
Now, some of you who follow Patinkin on the social media platform might be shocked to learn that he doesn't know how to tweet, given that he's had a Twitter account for some time. But as he mentions in the video, he has "people who do that for him." Truth be told, unless the celebrity you follow tweets all the time, chances are the person behind the keyboard is their assistant.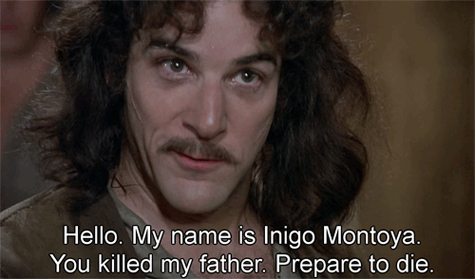 20th Century Fox
For anyone who has had to shelter at home this past two months with an elderly person, as I have, this video is something that should be very relatable. This is like me showing my mom three times how to use Zoom, only funnier, because it's freakin' Inigo Montoya from The Princess Bride. A character whose most famous moment has become a very popular GIF in and of itself. Did we just witness the pop culture snake eat its own tail here?
Featured Image: 20th Television