Time and again, stories told outside the "norm"–i.e. the cis white male perspective–are challenged. Their validity questioned. If previous successes like In Living Color, Living Single, and Moesha weren't enough to silence these naysaying voices, current successful shows and franchises–like Black Panther, Watchmen, and Euphoria–should tell them audiences are hungry for a reflection of Black lives, culture, and experiences.
Enter a new series that blends Jim Crow-era 1950s with science fiction and horror: HBO's Lovecraft Country, created by Misha Green and based on the novel by Matt Ruff. In the series, Atticus "Tic" Black ( Jonathan Majors) teams up with his Uncle George (Courtney B. Vance) and friend Letitia Dandridge (Jurnee Smollett-Bell) to search for his missing father. The only clue is a letter Tic receives from his dad. A letter that beckons him to Lovecraft Country to learn the truth about their family heritage and legacy.
There will be comparisons to HBO's other hit series Watchmen, but each is a unique story and setting. And while they both tackle subjects like racism, white supremacy, and white privilege, they approach them in distinctly extraordinary and mind-blowing ways.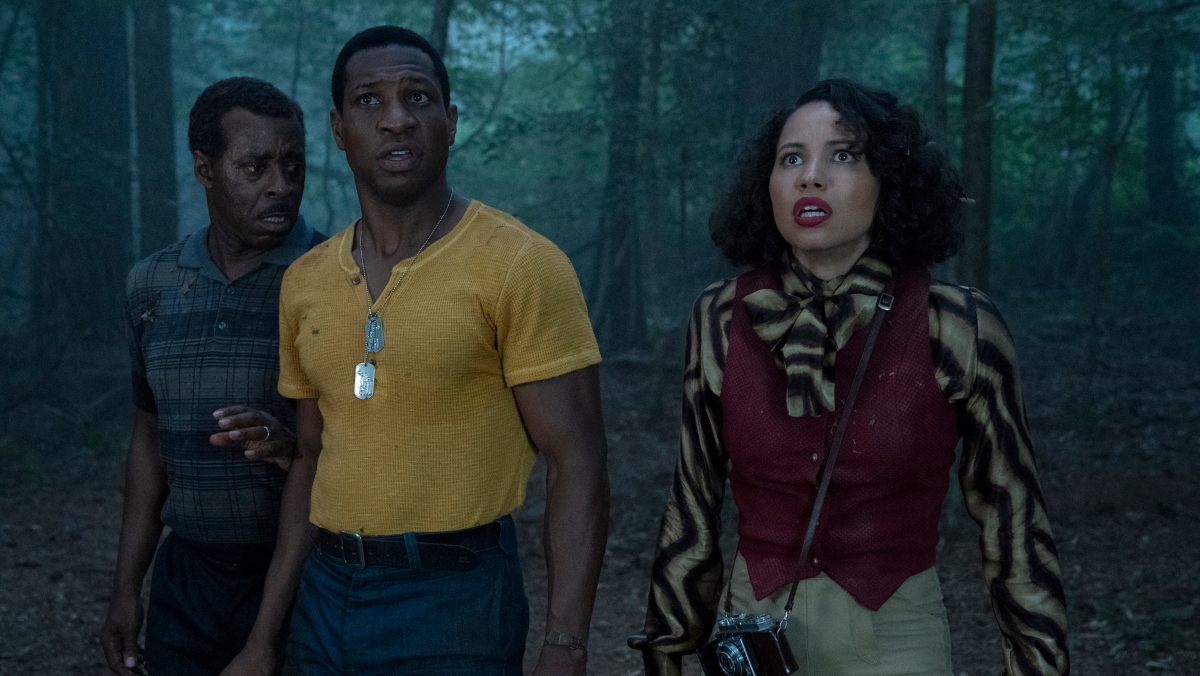 HBO
Tic navigates a magical family legacy that puts himself and those he cares about in harm's way. He also faces the racist legacy of America, and learns how trauma is passed along. The series showcases the inescapable nature of anti-Blackness and misogynoir. We feel the polarizing perceptions of who we are and who we are seen to be, and how–no matter what we do to bridge that distance–there are barricades placed to halt us.
The characters are not flat, one-dimensional cutouts existing solely to propel Tic's story. Letitia is more than just a possible love interest for Tic. She is not the quiet, timid woman wringing her hands, waiting to be rescued. She fully participates in her existence and the journey, even propelling it forward at times, with a passion and zeal that makes you cheer. She's not just a fighter. She exudes vulnerability coupled with a fierceness that signals, "I've had enough of this".
Even Tic's father, Montrose Freeman, goes beyond the label of an abusive father. He raises his son to be strong. Beneath the exterior, there is love, pain, and anger all jockeying for position. We see the complicated relationship Montrose has with both his son and brother, and we know we are not seeing the whole picture.
HBO
Lovecraft Country doesn't beat us over the head with expositional flashbacks. Instead, situations are presented so the viewer can ascertain what lurks in each character's history. I am grateful for this, as flashbacks have become de rigueur in many series; oftentimes taking up too much time and space. The mashup of music from different eras is also essential, demonstrating how issues of racism encompass the '50s and present-day. The music acts as a bridge between times, and signals to the viewer, "Yeah, we know, we're still in it."
Themes of monsters, and not just the terrifying ones from pulp fiction stories, inhabit the series and endanger our cast. But in Lovecraft Country, the most dangerous monsters are white people: both the blatantly racist white people and the ones that shroud their prejudice in etiquette while feeling superior to the white hoods. For many viewers–myself included–the white people will petrify them more than the monsters biting off heads.
It's impossible to know what Lovecraft Country will become as it progresses. But overall, the show is painful, and warm, and full of vibrancy that does not solely come from the wardrobe, but from the characters themselves. It's a spellbinding and refreshing story set in an era so many barely know, as we're fed sanitized versions in school. If the rest of the show is as good as the five episodes provided to critics, I expect to see a slew of Emmy nominations for Lovecraft Country next year.
Featured Image: HBO