A long time ago, in a galaxy far, far away, a band of rebels took down the evil Galactic Empire. And in the not too distant future, in this galaxy right here, a whole lot of Star Wars fans are going see their bank accounts go down in flames too. Because LEGO's new adult-oriented dioramas recreate some of the most iconic scenes from the franchise. And they're among the best LEGO Star Wars sets we've ever seen.
Lucasfilm and LEGO have announced three new diorama sets. Each creates a tableau celebrating a famous moment from the original film trilogy.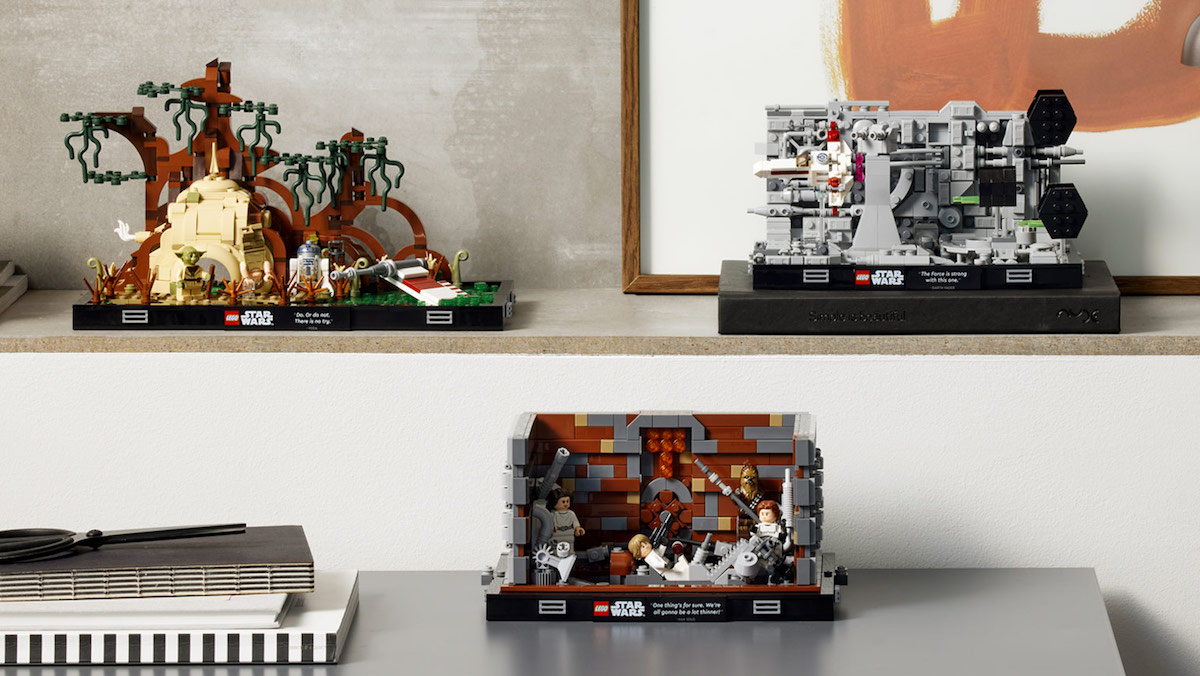 But the first does more than that. The 802-piece Death Star Trash Compactor Diorama set ($89.99) really moves. So you can capture the terror Luke, Han, Leia, and Chewbacca felt as the walls literally closed on on them. Don't worry, though. Not only is the set designed to stay intact as it moves, C-3PO and R2-D2 are outside the door making sure they save the day. Standing 4-inches high, 8.5-inches wide, and 6-inches deep, the set also features plenty of authentic extras. There's even a plaque featuring Han Solo's line, "One thing's for sure. We're all gonna be a lot thinner." The only thing missing is the smell of garbage.
Once you've escaped death inside you can head to the outside of the Death Star. LEGO's 665-piece Trench Run Diorama set ($59.99) is a 3D-snapshot of the rebels' daring attack that turned the tide of the Galactic Civil War. The diorama, which measures the same size as the Trash Compactor set, includes the surface of the Death Star itself. Flying above it are brick-built models of Darth Vader's TIE Advanced fighter and two regular TIE fighters. They're all chasing (though they'll never catch him) Luke Skywalker's X-wing. And the set's plaque has a telling line from Darth Vader: "The Force is strong with this one."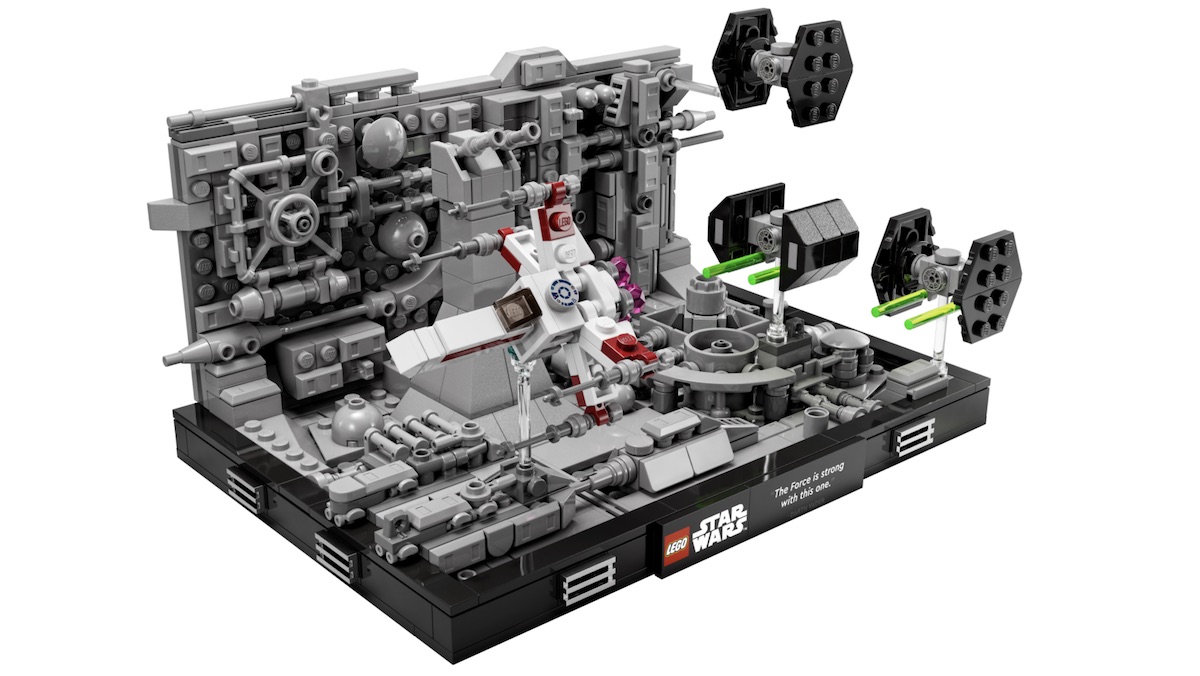 Once you've blown up the first Death Star it's time to head to meet a famous Jedi Master. LEGO's 1000-piece Dagobah Jedi Training Diorama ($79.99) celebrates Luke's time studying with Yoda. The biggest of the three, it measures 6 inches-high, 11-inches wide, and 6.5-inches deep. It features Yoda's hut and Luke's sunken X-wing. It also comes with minifigures of Yoda, Luke, and R2-D2. And its plaque commemorates Yoda's iconic phrase, "Do. Or do not. There is no try."
All three sets are designed for older, master LEGO builders. That allowed their designers to make them more accurate than past Star Wars sets. Each is available for pre-order now. They begin shipping April 26. And more dioramas are almost certainly on the way, which means your bank account will also be on the way down.