For over 30 years, The Legend of Zelda has entranced gamers the world over. As of 2017, the franchise had sold over 80 million copies for Nintendo, and shows no sign of slowing down any time soon. Last year's installment, The Legend of Zelda: Breath of the Wild, was one of the most critically acclaimed Zelda games ever, and was also the best selling Zelda game of all time. Not bad for a franchise well into its third decade.
Now Dark Horse Comics is putting out a hardcover coffee table book: The Legend of Zelda: Breath of the Wild—Creating a Champion, which goes deep into the creation of Breath of the Wild, in the tradition of their amazing Masters of the Universe and Avatar: The Last Airbender art books. And we've got an exclusive sneak peek for you of some of its pages. Here's the official synopsis for the book:
"This oversized hardcover is the ultimate companion to the award-winning video game The Legend of Zelda: Breath of the Wild and includes material from both of its DLC packs. This book features nearly fifty pages of sketches and official illustrations from Takumi Wada, two-hundred and ninety-six pages of design artwork and commentary about the making of the game from the creators, a fifty-five-page historical section that divulges the history of Hyrule as it is known in-game, and interviews with key members of the development team–Hidemaro Fujibayashi, Satoru Takizawa, Takumi Wada, and Eiji Aonuma. Witness the making of a champion!"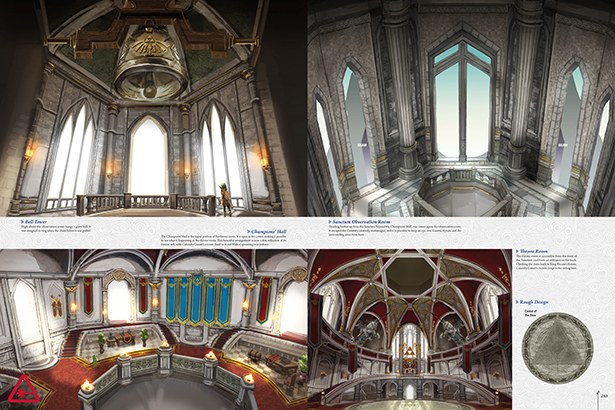 As you can see from these pages, a metric ton of talent was used to design every aspect of this game, and the detail the artists went to to make something unique and special shows. You can check out the rest of our preview pages for this nearly 300-page tome down below in our gallery.Would you like Santa to bring you this amazing book for Christmas this year? Be sure to let us know down below in the comments.
Images: Dark Horse ComicsÂ