Streaming is king. No way around it at this point. Streaming is the way most people get their entertainment. And while the major streamers and studios' proprietary services get all the big press, for those who want movies off the beaten path, there are plenty of other options. I write a lot about classic cult cinema and I'm asked where to find some of the movies I write about for people who don't go in for physical media. One answer is Kino Lorber's streaming service Kino Cult. This app is free with ads or $4.99 per month for ad-free. It has a huge collection of new and old Euro-cult hits and art house favorites.
Mario Bava
One of my very favorite filmmakers is the Italian horror maestro Mario Bava. Bava's lengthy directing career produced some of the most visually stunning, morally complex genre movies of all time. Kino Cult offers a whopping 12 Mario Bava movies for you to enjoy. On the list are some of his stone-cold classics. Black Sunday, Black Sabbath, and A Bay of Blood are rightly hailed as pinnacles of Gothic horror, anthology horror, and proto-slasher, respectively. They also have my personal favorite of his movies, the 1966 spooky ghost chiller with a stupid title, Kill, Baby, Kill! And if you want to check out one of his non-horror offerings, Kino Cult also has his lone romantic comedy, Four Times That Night, and the gritty crime thriller Kidnapped (aka Rabid Dogs).
Pete Walker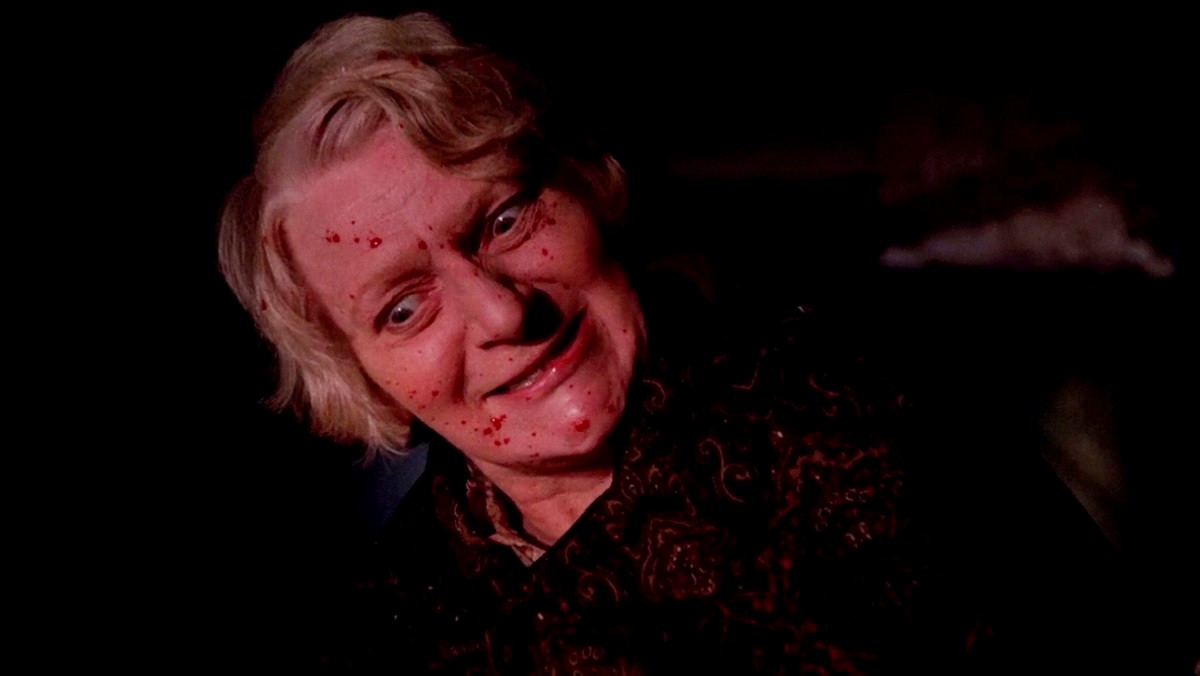 Very recently I became acquainted with the films of British director Pete Walker. His horror movies are exceptionally sleazy; they had to be to entice the youth audience of the 1970s. But, as I discovered, they're much smarter than they first appear. Walker's movies depict the horrors of an aged, postwar generation trying desperately to hang on to power, exerting it over young people at all costs. Kino Cult offers all of his most interesting films: The Flesh and Blood Show, House of Whipcord, House of Mortal Sin, and his masterpiece, Frightmare.
Jess Franco and Jean Rollin
Weirdly, during the 1960s and '70s, two names would pop up time and again in the realm of low-budget erotic horror. Spanish filmmaker Jesus "Jess" Franco and French filmmaker Jean Rollin. Both made roughly nine million movies and not all of them are great. In fact, most of them aren't. But they both made some really fascinating entries in the field of Eurocult. For Franco, Kino Cult has offerings from his earlier, more restrained period as well as his latter-day sex-soaked films. For former, I recommend the triple threat of The Awful Doctor Orloff, Dr. Orloff's Monster, and The Diabolical Dr. Z. (Yes, lots of doctors.) Later stuff is a bit harder to recommend but go with The Demons, Nightmares Come at Night, or Erotic Rites of Frankenstein.
Rollin's output is kind of all sex all the time, with the exception of the gloomy and gory zombie film Grapes of Death (which I love). He had a predilection for lesbian vampires, and to that end I'd recommend Requiem for a Vampire, Lips of Blood, and Dracula's Fiancée. Also, arguably his most erotically charged movie, Fascination, is, as the name suggests, worth a look.
Artsploitation
For newer art house and artsploitation movies, Kino Cult has several worth a look. I'm a huge fan of Ana Lily Amirpour's modern day Iranian vampire western A Girl Walks Home Alone At Night. You'll also find Yorgos Lanthimos' truly bizarre and upsetting Dogtooth and Aaron Schimberg's Chained for Life, which Kino Cult describes as "Tod Browning crossed with Robert Altman crossed with David Lynch." So that's something weird for you. And if you like your pace frenetic and your symbolism omnipresent, I cannot recommend Let the Corpses Tan more highly. It's a surreal and dreamlike homage to spaghetti westerns and Italian crime movies.
Truly Odds and Ends
These are bit a few of the great things you'll find on Kino Cult, but their catalog is quite varied and interesting. You'll find a whole selection of Golden Age exploitation movies, including propaganda movies from the 1930s like Reefer Madness, Sex Madness, and She Shoulda Said No. Low-rent Bela Lugosi movies The Ape and The Devil Bat are here along with the genuinely great White Zombie. Silent horror classics like Nosferatu and The Phantom of the Opera; other movies I just like, like the French adventure movie Fantomas and The Flesh and the Fiends.
You'll find a great deal of entertainment in Kino Cult and, as mentioned, all of these movies are entirely free to watch if you don't mind ads. And if you do mind ads, it's $5 per month. Just the movies I've listed above are worth at least five bucks.
Kyle Anderson is the Senior Editor for Nerdist. You can find his film and TV reviews here. Follow him on Twitter!