Since GKIDS acquired the U.S. release rights for the incredible films of Studio Ghibli, there have been lots of updates to how fans can access the famed Japanese animation house's work. Starting this month, fans can own the movies of Hayao Miyazaki and co. digitally for the first time; later this year, the entire Ghibli catalog will be headed to HBO Max. And soon, fans will also be able to enjoy the gorgeous soundtracks from two of maverick composer Joe Hisaishi's masterworks for the very first time on vinyl! Yep, Turntable Lab is releasing vinyl LP versions of the original soundtracks for both Porco Rosso and Kiki's Delivery Service!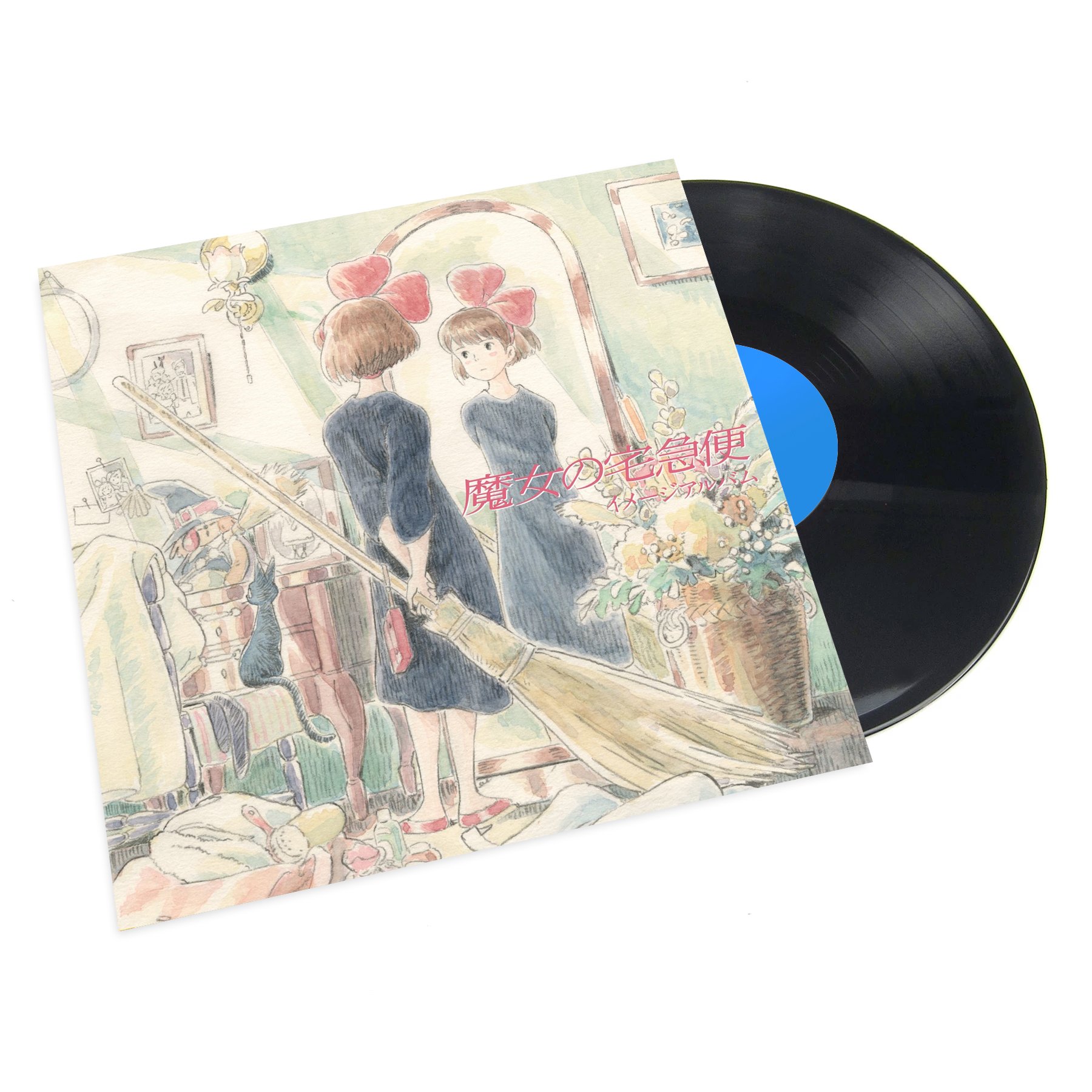 Turntable Lab
Each of the records is now available for pre-order and comes in two gorgeous collectible versions. One with the classic artwork from the iconic movie that inspired them, and one with new artwork made especially for the release! We're in love with both and will happily part with $49.95 for one of these beauties!
You can get more info about the super exciting releases in the official descriptions from Turntable lab below!
Turntable Lab
"PORCO ROSSO IS ONE OF THE MORE OBSCURE FILMS BY HAYAO MIYAZAKI, BASED ON A WATERCOLOR COMIC BY THE MAN HIMSELF AND ORIGINALLY COMMISSIONED as an in-flight film for JAL Airlines. One of the few Ghibli films tied to real-world history and geography, it is set in a fictionalized city in 1920's Italy and follows the story of a fictional WWI ace pilot cursed with the body of an anthropomorphized pig. The film became more serious in tone during the production process due to an outbreak of war in Yugoslavia and is explicitly anti-fascist. This image album aims to recreate the feeling of the Mediterranean theatre and inspire the animators and production staff working on the film. Elements of this music reappear in the final score, which has been released concurrently. This is the first release of this music on vinyl and features remastered audio and new artwork."
Turntable Lab
"KIKI'S DELIVERY SERVICE IS A 1989 ANIMATED FILM WRITTEN, PRODUCED, AND DIRECTED BY HAYAO MIYAZAKI. An adaptation of a 1985 novel, the film tells the story of a young witch who moves to a new town and uses her ability to start a pre-internet version of Seamless (well, pretty much). It was the first Studio Ghibli film to be released officially in the United States (a later version featured the voice talents of Kirsten Dunst and Phil Hartman), introducing a new audience to Miyazaki's thoughtful, potent storytelling and anime in general. The music was composed by frequent Ghibli collaborator Joe Hisaishi – charming, nostalgic, and memorable as always. Includes two vocal tracks, "Rouge no Dengon" and "Wrapped In Kindness", both featuring singer, composer, and pianist Yumi Arai (aka Yumi Matsutoya). This LP includes all musical cues heard in the original Japanese version of the film. (Some dubbed versions added additional, but ill-fitting, music.) This is the first release of this soundtrack on LP format, and features remastered audio and newly designed artwork."
Head over to Turntable Lab to pre-order now! (Expect records to ship in March 2020)
Feature Image: Turntable Lab