All hail Leigh Whannell!! After the barnstorming success of The Invisible Man, Universal/Blumhouse has begun to announce similar stand alone horror projects and today we got one of the most exciting announcements yet, Karyn Kusama will be taking on Dracula.
Universal
If we aren't mistaken, this project will make Kusama the first woman to direct a major studio adaptation of Bram Stoker's classic horror novel. This seems both ridiculous and perfect. In the words of Bela Lugosi himself "It is women who love horror. Gloat over it. Feed on it. Are nourished by it. Shudder and cling and cry out-and come back for more," so it only makes sense that we finally get to see a brilliant woman take the helm. This is also incredibly exciting news for genre fans as Kusama is already one of horror's most talented directors. Whether you fell in love with her work through the seminal satanic possession satire, Jennifer's Body, or discovered her radical vision through her searing cult horror The Invitation Kusama should already be one of your faves.
This announcement ( via The Hollywood Reporter) comes just days after James Wan was revealed to be working on what sounds like a modern day Frankenstein movie alongside Supernatural's Robbie Thompson. And frankly we couldn't be happier that the studio is taking the success of The Invisible Man as a cue that audiences are far more desperate for innovative, thoughtful, and scary takes on these characters than they are for superhero style origin stories or team ups that just happen to feature them. And interesting factoid via that THR report though, "The project isn't housed at Universal yet, and technically, it could be made at another studio because Dracula is in the public domain. But that is highly unlikely given that Blumhouse has a first-look deal with the studio, and Universal isn't about to let one of its iconic monsters escape the fold."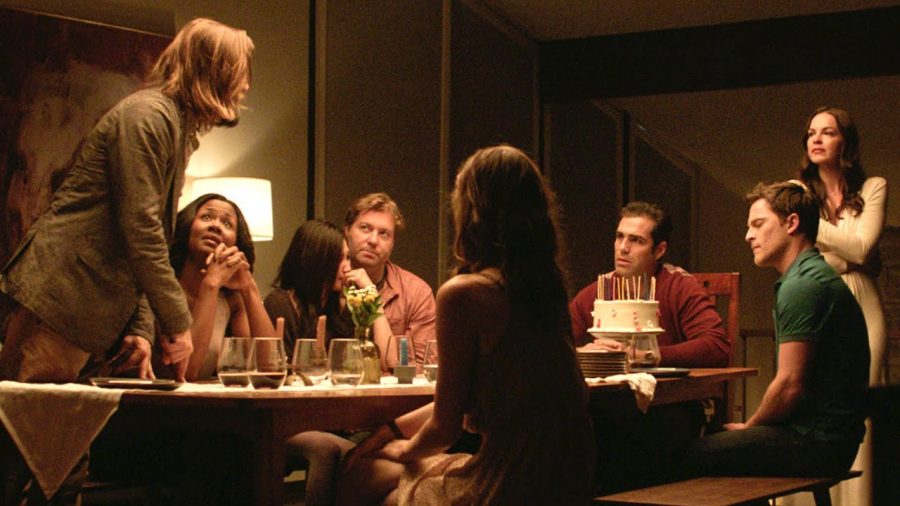 XYZ Films
Kusama is perfect for Dracula. She's already showcased both her horror chops and her skill for in depth character pieces. Her most recent feature Destroyer featured a near unrecognizable Nicole Kidman as a destructive LAPD detective on an obsessive hunt for vengeance. Jennifer's Body showcased her talent for meta commentary, comedy, and gore. And with The Invitation Kusama showcased that she can make even the most apparently innocuous of gatherings a paranoia playground. I mean as a huge fan of the latter I would love to see Kusama's Dracula just take on a particularly awful dinner party with the count at its head but that's probably a little bit niche even for these new experimental takes on Universal's famous monsters!
Whatever route Kusama decides to go we're super excited that Blumhouse is committed to the idea of making their monsters scary again and has made the deceptively simple yet effective choice of entrusting them to… horror directors!! After the success of The Invisible Man it seems obvious but as someone who lived through both Van Helsing and Tom Cruise's Dark Universe Mummy reboot it feels surprisingly refreshing and I am not taking it for granted for a moment! Details are currently scarce but we'll be keeping our eyes peeled for as much news as we can get on this developing story!
Header Image: Universal Pictures