I truly do think it's the most wonderful time of the year. Not because of the holidays themselves though. But because it's the best time for sweets. From cakes and cookies, to pies and egg nog, the end of the year is when desserts really shine. Just because it's getting cold outside though doesn't mean we have to forget about our favorite frozen treat. Jeni's Splendid Ice Cream has a whole new line of holiday flavors. And each comes with its own recommended Christmas movie pairings.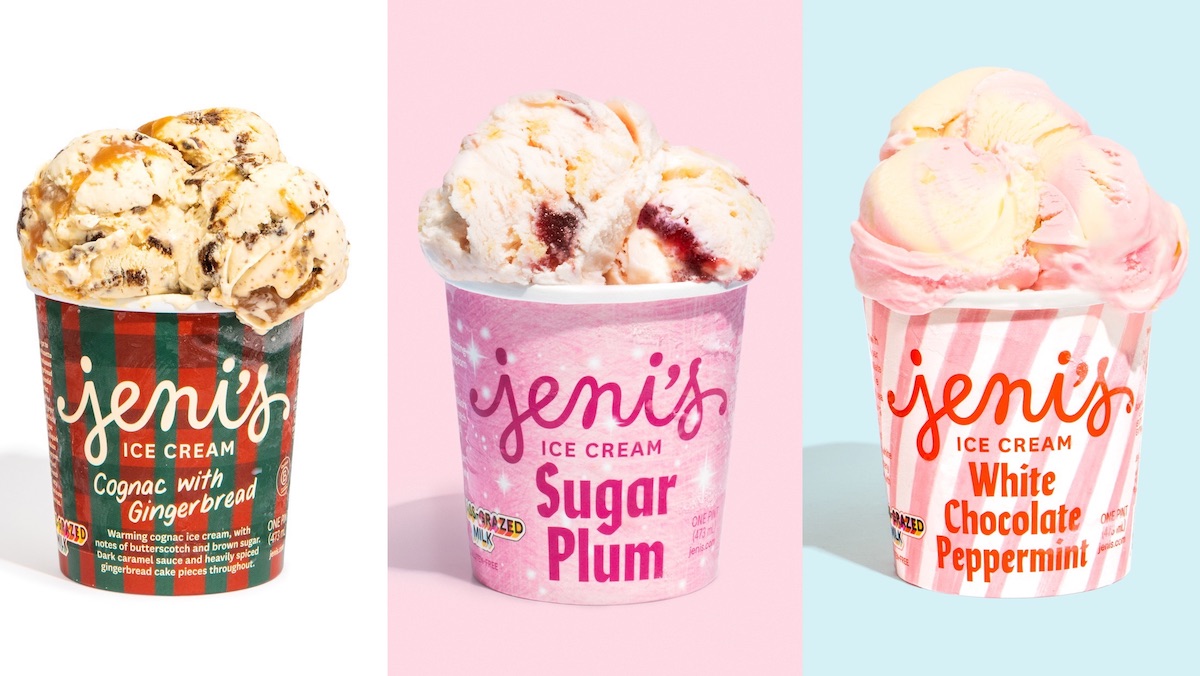 Jeni's 2021 holiday flavors bring some seasonal staples to your freezer. This year's batch features Sugar Plum, Mexican Hot Chocolate, White Chocolate Peppermint, Cognac with Gingerbread, and Pistachio Macaron. And since each is a traditional Christmas flavor, Jeni's also has suggestions for which classic holiday films you should watch while eating a pint. Here's each ice cream's official description along with the Christmas movies you should dig into when you scoop yourself a bowl.
Sugar Plum: "Amaretti cookies, puckery plum jam, and plum wine sweet cream."
Movie Pairing: The Nutcracker
Mexican Hot Chocolate: "A classic combination of velvety milk chocolate cream, cinnamon, and cayenne."
Movie Pairing: Santa Clause (1898)
White Chocolate Peppermint: "A swirl of pink and white peppermint with white chocolate freckles."
Movie Pairing: White Christmas
Cognac with Gingerbread: "Swanky cognac cream, dark caramel sauce, and spiced gingerbread cake."
Movie Pairing: A Gingerbread Romance/Elf
Pistachio Macaron: "Pure, roasted pistachio cream with a savory finish and nougat-like honey texture."
Movie Pairing: Home Alone/The Grinch/The Princess Switch
You can order an individual pint of each limited-edition flavor for $12 at Jeni's online shop. You can also find them in stores where Jeni's is sold. Or you can get all five in various bundles sold online. My personal recommendation is to get the Grand Holiday Collection six-pack ($68). It comes with the five 2021 holiday flavors and a pint of Jeni's Gooey Butter Cake. That's one of the best things I've ever eaten. And I don't mean just compared to other ice creams. If the holiday flavors are even half as good, it's truly going to be the most wonderful time of the year.
Whether you watch the recommended Christmas movie pairing with each flavor is up to you. Ultimately it probably won't matter though. You'll finish a pint well before you finish watching any holiday film.