Christmas is just around the corner, which means wrapping presents, singing carols, goodwill towards men, and eating spaghetti with maple syrup for breakfast. Uh, actually, you can skip that last one and just watch Elf for the 300th time instead. But this year you can actually start your mornings off with Buddy at the dining table. General Mills has announced an all-new Elf cereal for the most wonderful time of the year. And you can definitely guess what it tastes like.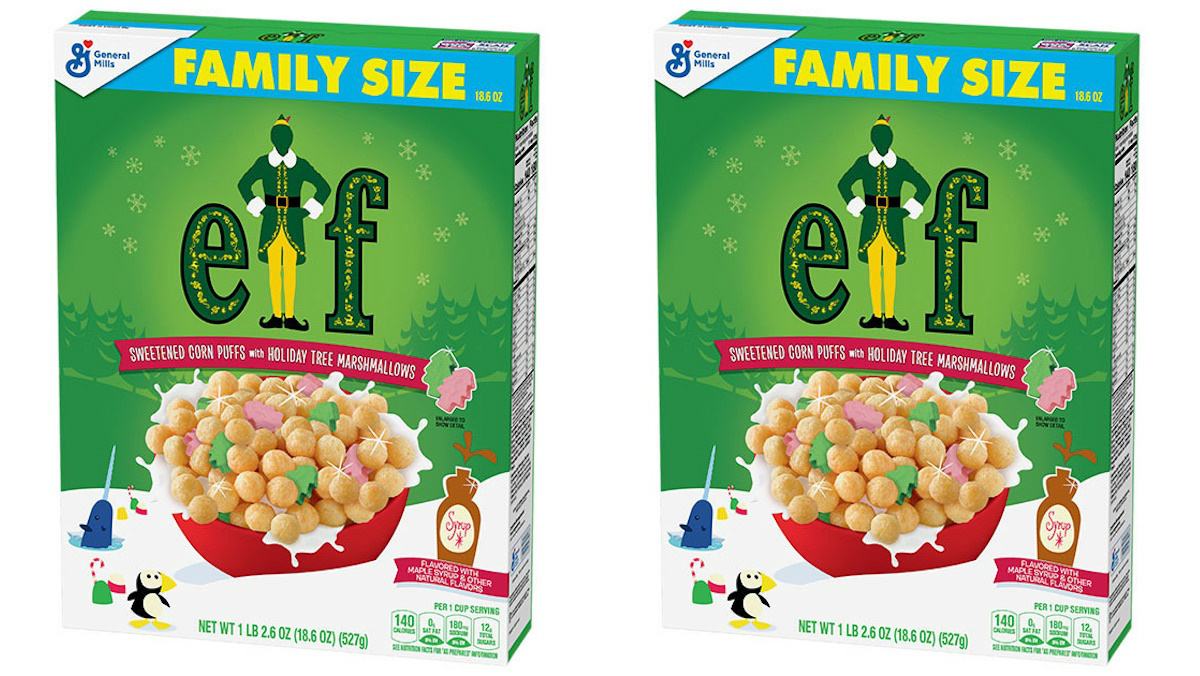 General Mills
This Christmas you can celebrate every morning with a new breakfast option (which we first heard about at Candy Hunting). It's inspired by Jon Favreau's holiday classic starring Will Ferrell and Zooey Deschanel. Elf Cereal is coming to stores, and it would definitely be Buddy approved, both for its look and for its taste. It features green and red holiday Christmas tree marshmallows, along with—what else—maple-syrup flavored corn puff pieces.
Should you also try pouring some of the cereal on top of spaghetti and topping it all off with even more maple syrup? Look, as someone who has eaten every form of Buddy's breakfast possible, I am literally the last person who should answer that question. But yes, obviously you should.
New Line Cinema
Like the far too fleeting holiday season, this special Elf Cereal will only be available at grocery stores nationwide for a limited time. So if you might not want to wait for Santa to bring you some. A standard box retails for $2.50. You can also nab a larger family-sized one for $3.99.
If you're looking for even more Christmas flavor during the most important meal of the day, General Mills is also re-releasing their special seasonal Sugar Cookie Toast Crunch cereal, which originally debuted last holiday season.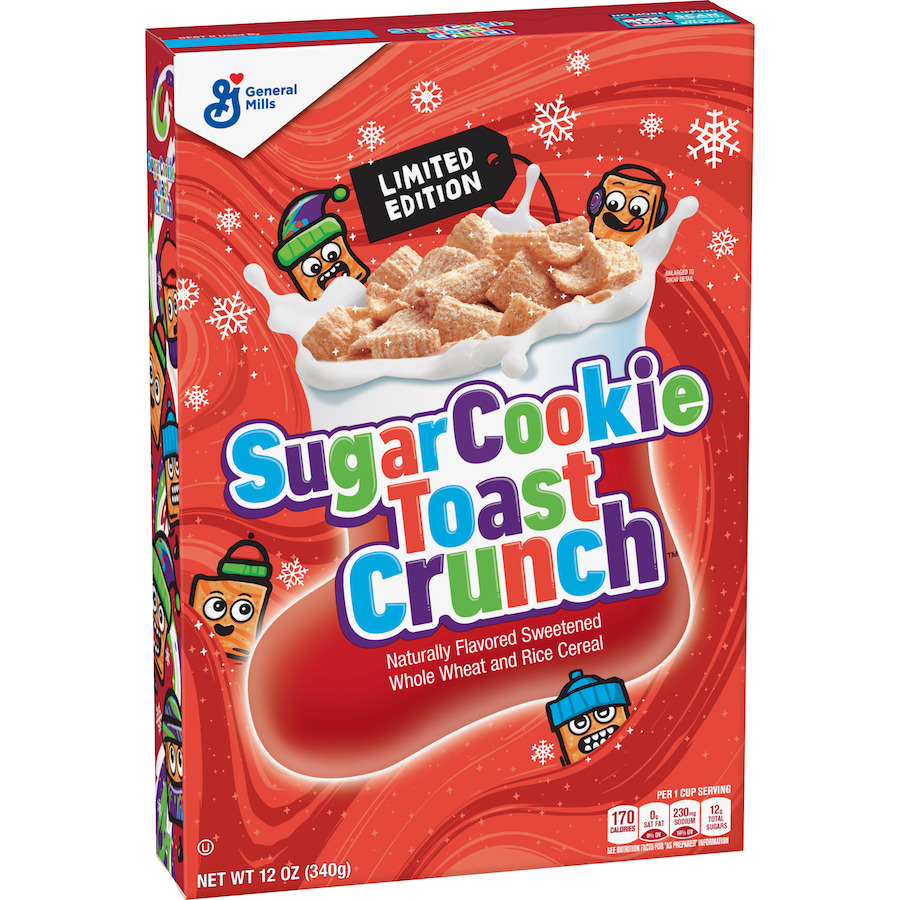 General Mills
Both are far more reasonable options for breakfast than maple-syrup spaghetti. That really should be served at Christmas dinner instead.
Featured Image: General Mills