Holy cheap Swedish meatballs, everybody! IKEA—that store where you bought that one dresser that works well enough for now—is coming out with a line of gaming furniture. The lineup includes everything from ring lamps to sleek, ergonomic chairs and it's all very cyberpunk in style. You may even have to dye your hair some zany color to really nail the entire motif.
IKEA
Design Taxi reported on IKEA's new furniture lineup, which it has developed in conjunction with ASUS' Republic of Gaming (or ROG) division. ROG, as Wikitubia notes, is an ASUS subdivision that focuses on different types of computer hardware; including computers and accessories aimed at gamers. (ASUS is a multinational computer and phone hardware maker known for its gaming computers.)
IKEA
Obviously the look of the lineup is subjective, but there's no doubt IKEA and ROG have zeroed in on that "live streamer" vibe. The desktop ring lamps, for example, look like they're great for blasting that quintessential modern-day limelight. And for just around $35 too! The accent LED lights also help to set the mood for a night full of Twitch and poor beverage decisions.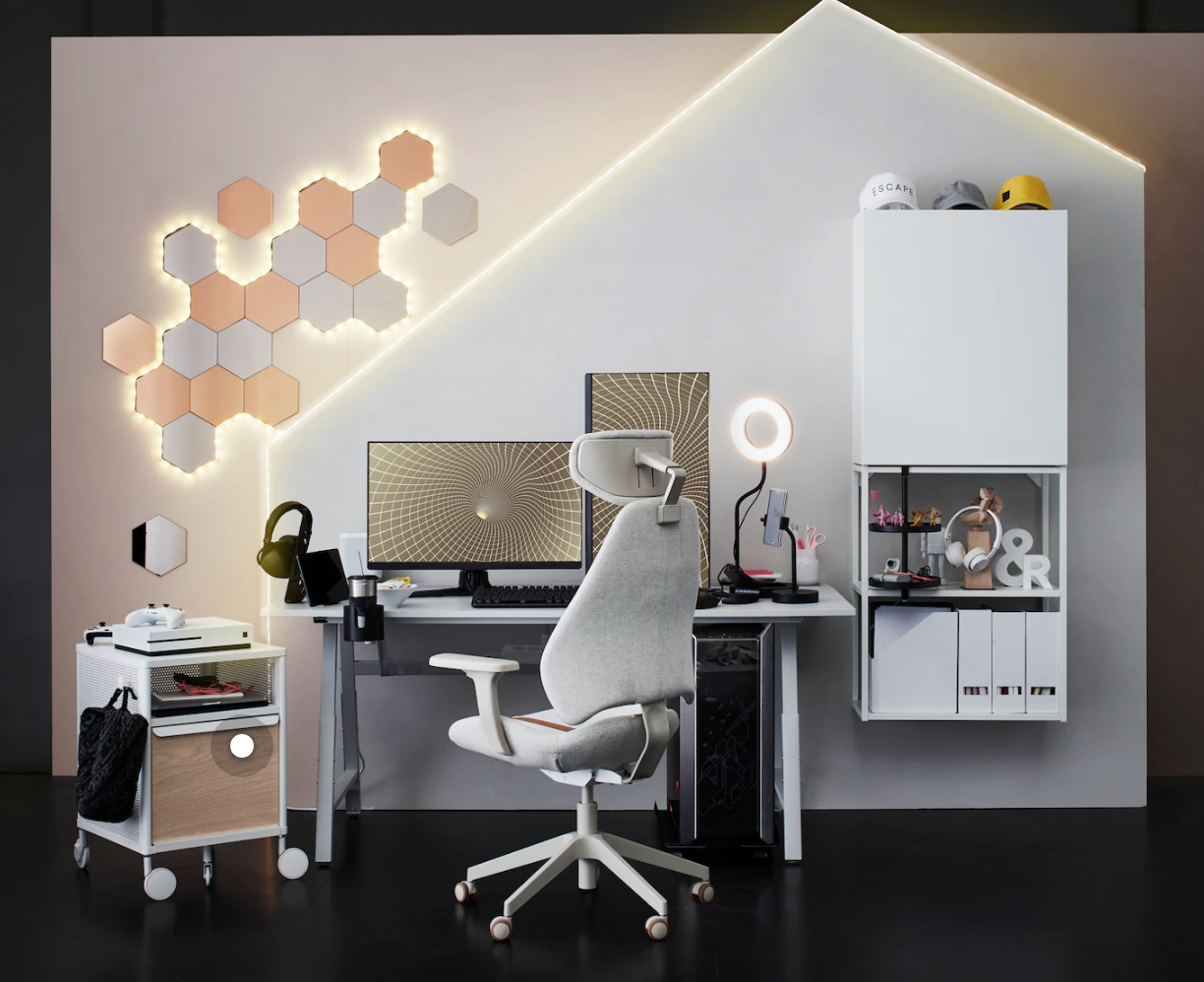 IKEA
Unfortunately, IKEA only has a couple of the desks, the ring lamp, and a small storage unit available for perusal online right now. Which means it's hard to estimate how much a room full of this gaming furniture may cost. Although we're guessing around $1,000? A gaming desk is about $300 alone and the storage unit is $170. And YouTube knows how many ring lamps people will need. It's what makes a selfie a "self portrait" after all.
IKEA
IKEA says it'll drop the full lineup online and in stores in October of this year. There doesn't seem to be a list of coming products, but everything in the photos above is probably purchasable. One thing we'd like to see IKEA add, however, is a safe, prominent place to put our meatball scented candles.
Featured Image: IKEA