What would you do to make your dreams come true? What if getting everything you ever wanted depended on making someone else's dream come true? Would you still pursue your own desires no matter the cost? That's what Adam Sandler will need to answer as an NBA scout in Netflix's Hustle. And the film's new trailer shows what happens off the court can be just as intense as what happens on it.
I've spent my entire life watching every sports movie I can. I crave them like Moses Malone craved rebounds and Magic Johnson craved fast breaks. Heck, I crave them like Adam Sandler craves oversized shorts. (I know, I really love them.) And this trailer has me so hyped I think I could go out right now and have a decent NBA tryout. However I'm a middle-aged man of average height with a bad back. And, if I'm being honest, an ugly jump shot. So I'll just stick to watching this film. That'll be good enough for me.
Despite its lead character being a scout rather than a player, Sandler's Stanley will still face a classic sports movie problem. He'll need to overcome the odds to make it big. Here's the film's official logline from Netflix:
Stanley Sugerman's (Sandler) love for basketball is unparalleled, but the travel weary Philadelphia 76ers scout who has higher ambitions of being a coach remains stuck on the road looking for the next unknown talent. His search around the world leads him to Spain, when he discovers Bo Cruz (NBA player Juancho Hernangómez), an incredible streetball player with a troubled past. Stanley and Bo connect on and off the court, with their passion for the game and as loving family men who want to prove they can win, in basketball and in life. With the support of Stanley's wife, Teresa (Queen Latifah), can the underdogs come out on top?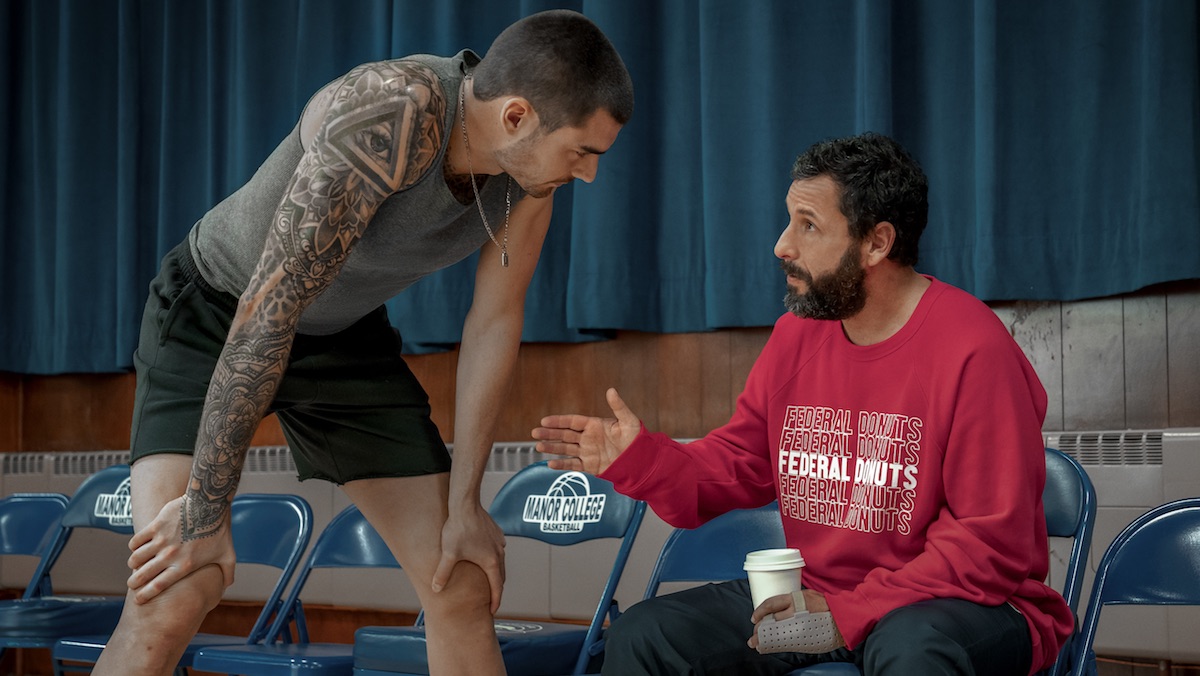 The film also features Ben Foster, Kenny Smith, Anthony Edwards, Jordan Hull, Maria Botto, Ainhoa Pillet, Raul Castillo, Jaleel White, Heidi Gardner, and Robert Duvall. And little-known NBA star LeBron James serves as a producer alongside Sandler.
We don't know if Stanley or Bo will achieve their goals. But if the film is even half as good as this trailer it'll be a winner. Hustle takes the court at Netflix on June 8.