These last couple of years have been weird in so many ways, including when it comes to movies. But in 2021 movies returned to theaters (while also streaming on various platforms). If you know someone who felt ecstatic about getting back to the theater for the optimal movie-watching experience, this holiday gift guide for movie fans is for you.
Shopping for a different kind of nerd? Try our other gift guides.
The Green Knight: A Fantasy Roleplaying Game
Did David Lowery's The Green Knight capture your heart? Then revisit that world with this roleplaying game set that focuses on making honorable decisions. This starter set has everything you need to run the game for your adventuring party. And bonus: it's straightforward and a solid option for your first time running a game.
Pop Culture Pioneers: The Women Who Transformed Fandom in Film, Television, Comics, and More
Cher Martinetti's new release isn't limited only to films. This tome highlights many incredible women who have made a splash across movies, TV, and comics. With essays paying respect to these women while looking at the roles they've played in the pop culture realm, Pop Culture Pioneers is an informative treat with some beautiful art.
"Silenzio Bruno!" Pixar's Luca brought a lot of memorable and adorable moments into our hearts over the summer. If you know anyone who marks this film as one of their 2021 favorites, this pint glass from BoxLunch is for you.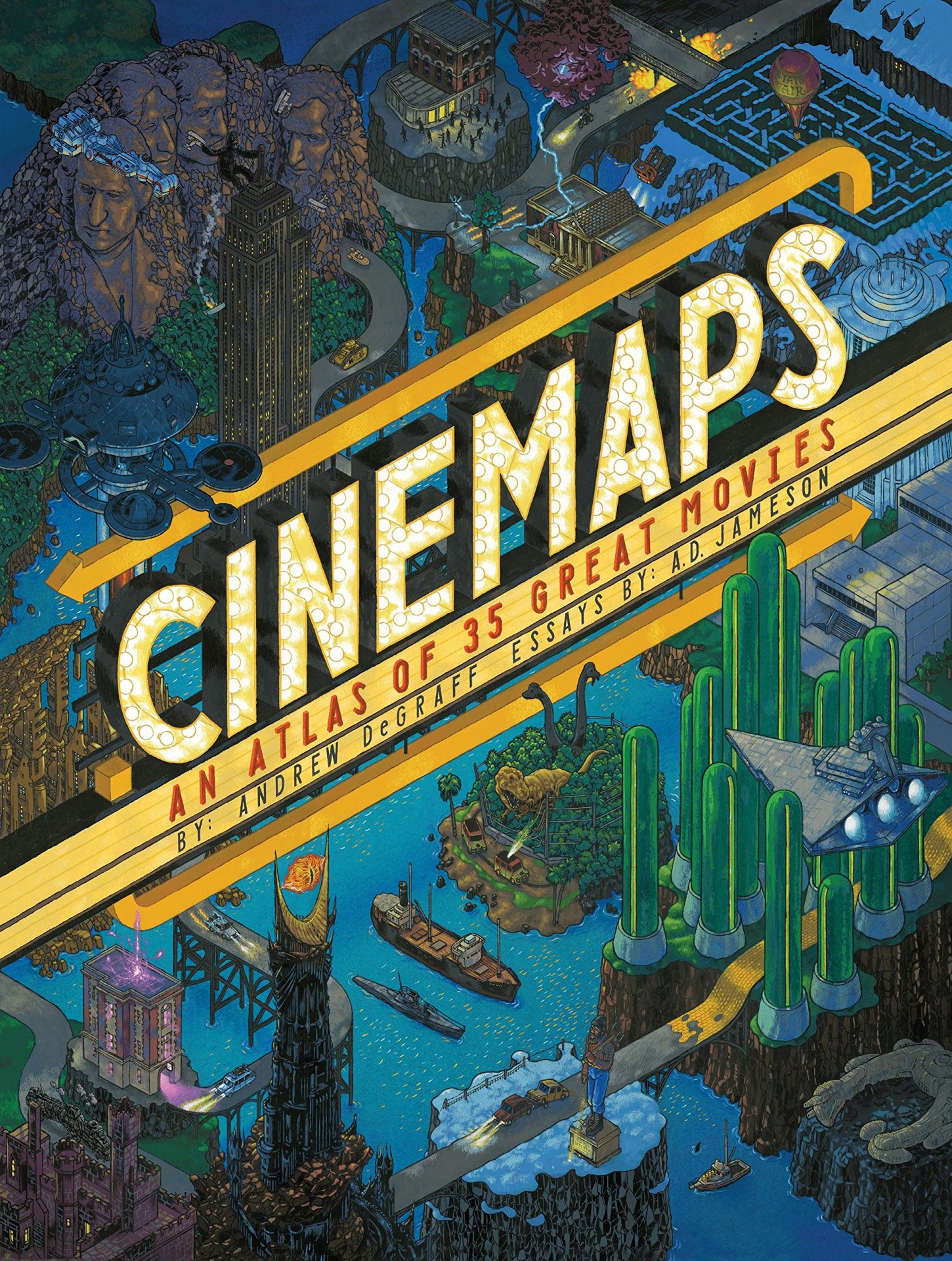 Cinemaps: An Atlas of 35 Great Movies
This book celebrates classic films such as Back to the Future and Pulp Fiction with stunning hand-painted maps. Artist Andrew DeGraff captures key moments and locations from several movies with his art. Essays by A.D. Jameson accompany the detailed illustrations in this perfect coffee table book.
You can't have too many bookmarks. And when bookmarks are made from sturdier material than paper, they're much harder to lose. That's why Etsy seller Lumiya Creations' knife-shaped wooden bookmarks featuring horror movie icons are perfect.
The James Bond Archives. "No Time To Die" Edition
Ah, Taschen books. Gorgeous collections that weigh about a million pounds. These tomes always come packed with history, rare behind-the-scenes photos, storyboards, and more. This James Bond book is no exception, as it covers every James Bond film ever made. Clocking in at 648 pages, this book would be a gift that keeps on giving.
Movies by yourself club sweatshirt
Super Yaki makes a pile of incredible, unique merch for people who watch and love movies. Plus the company's sweatshirts feel like wearing a hug. I can vouch for this. If you know someone who is content heading off to the movies by themselves, you couldn't find a more perfect sweatshirt.
Cartoon Saloon's Irish Folklore Trilogy
Maybe you have someone on your list who wants to try something new and wonderful in the animated world outside of Disney and DreamWorks. Turn to Cartoon Saloon's Irish Folklore Trilogy. This Blu-ray set includes The Secret of Kells, Song of the Sea, and Wolfwalkers—three beautifully animated films with moving stories. They are such a gift and would make an excellent gift.
Was the movie Halloween Kills amazing? Debatable. But John Carpenter's music? Always a banger.