Halloween parties and maybe even holiday season celebrations are likely cancelled this year due to the pandemic. So more than ever, many of us are wishing we could be whisked away to one of those amazingly cool seasonal celebrations at Hogwarts. While we can't celebrate in the Wizarding World, we can at least pretend thanks to these new Harry Potter products from Toynk.
Toynk
Toynk has officially announced the arrival of six new Harry Potter products, making them the newest addition to Toynk's Wizarding World Collection. The officially licensed products are mainly kitchen goods. You can check out each of these magical new items for your home down below:
This Harry Potter Death Eater 16 Piece Dinnerware Set is absolutely perfect for the next time the Malfoy family decides to drop by for dinner unexpectedly. This amazing 16 piece set will set you back $89.99. And to go with it, you might want these Death Eater dinner table mats, which are $29.99.
Toynk
Do be sure that Dumbledore is around to put a protective spell around this Harry Potter Death Eater Platter. This 14 Inch ceramic serving platter is being offered for $29.99.
Toynk
Be sure to not let Draco Malfoy curse the soup you you so lovingly placed in your Harry Potter Death Eater Serving Bowl. This 10.5 inch ceramic serving bowl is for sale for $24.99.
Toynk
Once those awful Malfoy's leave your home, you can invite the kindly Weasleys over for dinner instead. For that occasion, be sure to use this Harry Potter Icons 4 Piece Dinner Set. This one comes priced at $24.99.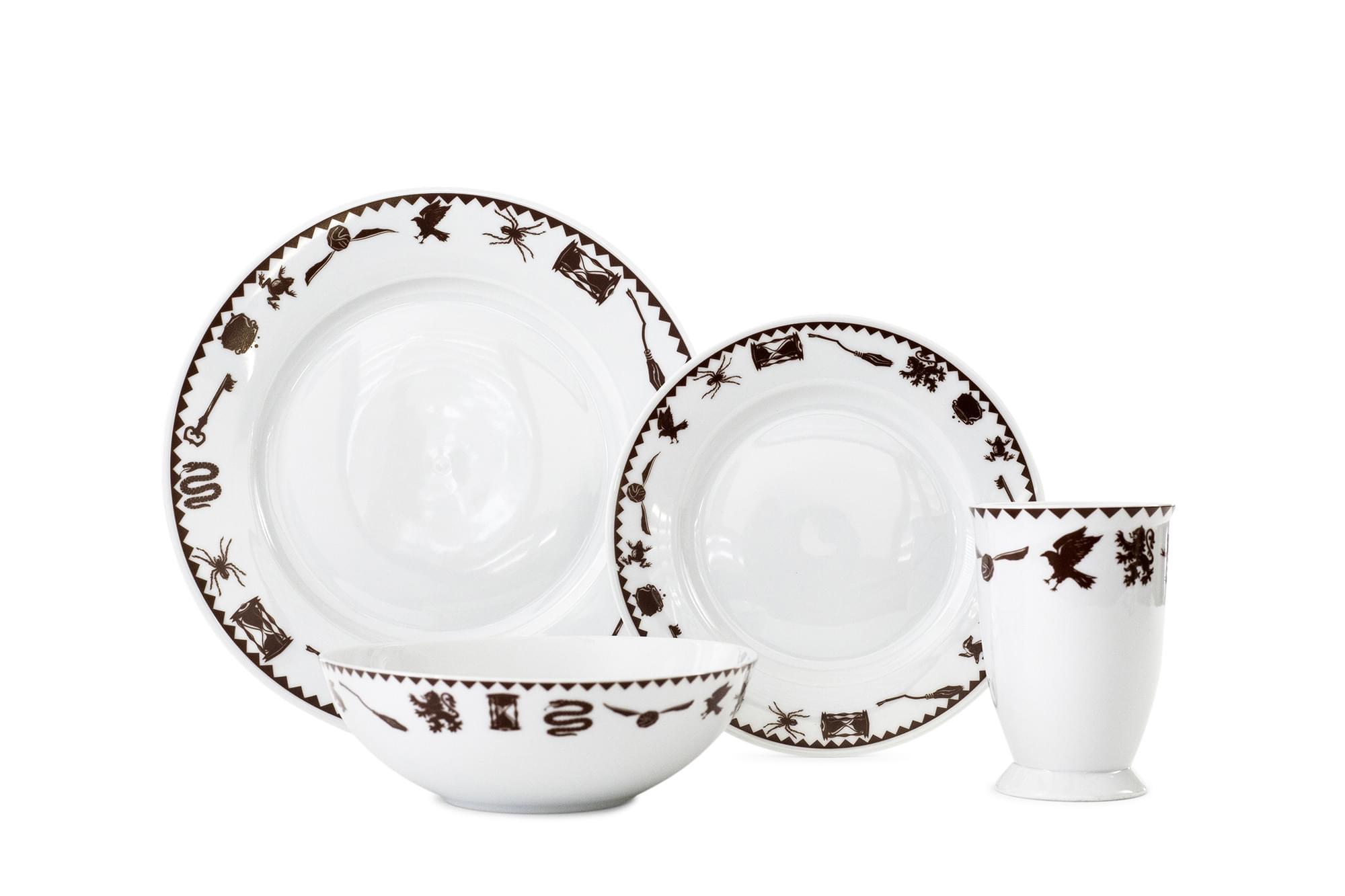 Toynk
To go with that dinner set, you might want this Hogwarts 5 piece rose gold flatware cutlery set for $24.99.
Toynk
Finally, this Harry Potter 3D led Mood Light will bathe any room it's in with a magical glow. Leave out by a window to guide Hedwig home. Or set him up next to your Harry Potter Funko Pop! vinyls. This mini-"Boy Who Lived" has a price of $12.99.
Toynk
For more images and details on how to order, be sure to head on over to Toynk.com,
Featured Image: Toynk