Stjepan Šejić's DC mini-series Harleen has been one of our favorite comics of late, and it's heading to comic shops and bookshops in a shiny collected form just in time for Valentine's Day. As if that weren't exciting enough, the folks over at DC Comics have put together a super cool trailer for the collection that we're very excited to debut right here!
The trailer does a great job at showcasing Šejić's gorgeous art and the twisted romance at the heart of the three-issue mini-series. Don't be fooled, though; this isn't the same old story that we've seen before. Harleen puts Harley Quinn front and center, investigating what drives the notorious antiheroine and her relationship with the Clown Prince of Crime.
Despite all of that seriousness, we're incredibly into the Valentine's Day theme of the trailer that DC has put together to celebrate the release of the awesome Black Label hardcover collection. When we spoke to Sejic in the lead up to the comic's launch, he gave us a little insight into his vision for the story.
DC Comics
"Harleen is a story about the birth of a villain," Sejic said. "It's a story about somebody who wanted to do good but in the end made bad decisions and fell from grace. It's a story about Gotham—in a way, it's a story about how the city itself has this sort of a vibe about it that kind of creates monsters. That's one of the big concepts in this story is that there's a sort of insanity in Gotham."
Speaking on the atmosphere of the piece, Šejić said, "It's not paranormal or anything like that. People just seem very prone to it. It's why Arkham Asylum is such a very Gotham thing. So the story of Harleen is very much a story about a villain. I make no excuses about her, but at the same time, neither do I ask for the readers to relate to her. But if I do my job right, the readers will feel invested in her story."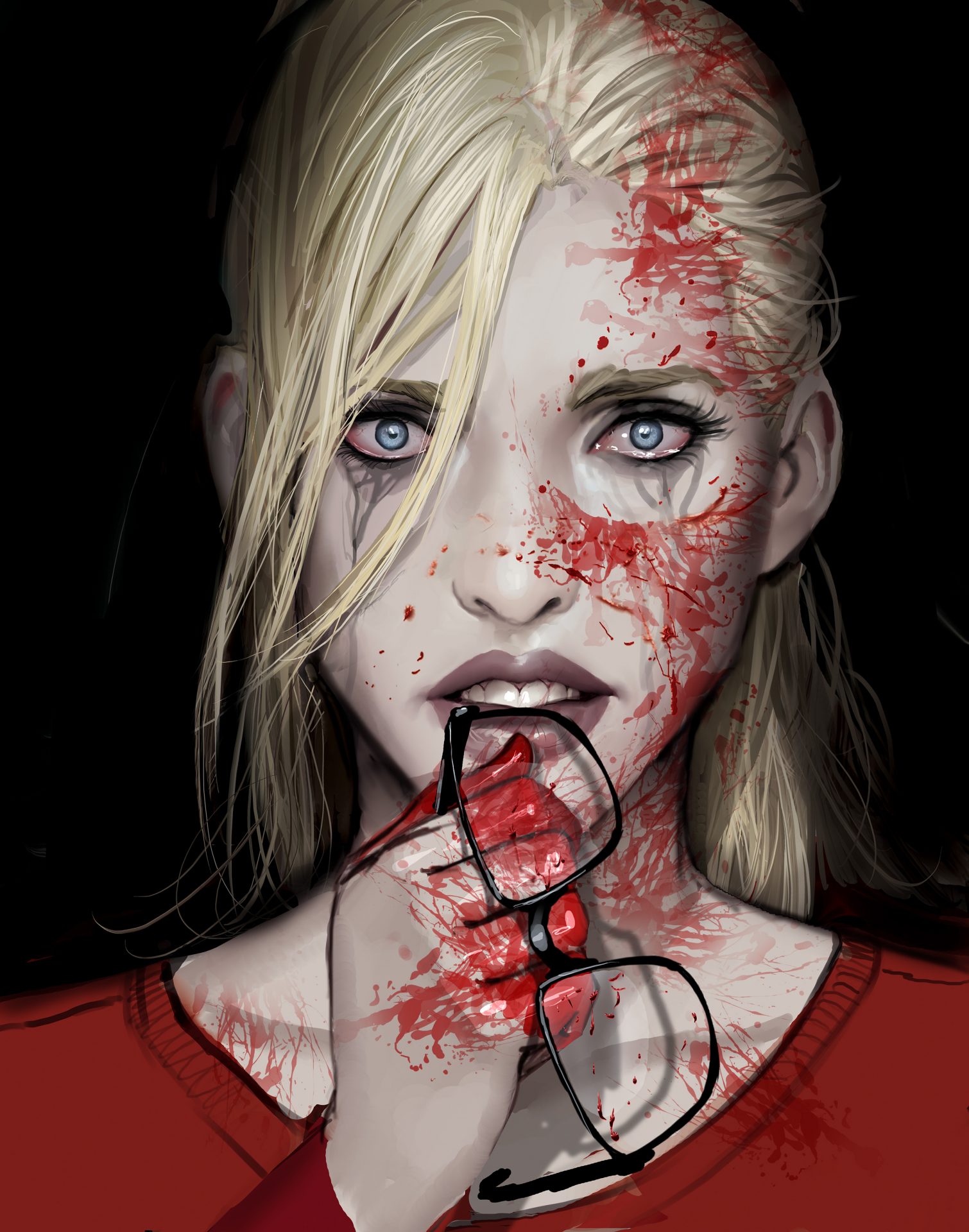 DC Comics
Whether you fell in love with Harleen Quinzel in Batman: The Animated Series, the Batman Adventure comics, her own titular series, or just want more Harley action after Birds of Prey, Harleen is a great pick-up. The series showcases an entirely different side of the Clown Princess of Crime. Even though Harleen definitely fits into DC Black Label's mission statement of telling darker stories, something refreshing about the series is that Harley isn't a victim.
Harleen is a bleak and often horrifying story, but it's also an honest and entertaining look at the realities of a toxic relationship in the streets of Gotham and under the shadow of Batman. Speaking of which, if you're a fan of the radical rogue's gallery that the Dark Knight is known for, then you're in for a treat. Basically this is must-read and we're excited for even more people to get to experience it.
You can get your hands on Harleen from the February 11 in all your favorite book- and comics-selling establishments.
Feature Image: DC Comics