After a wonderfully delightful Holiday Special, the Guardians of the Galaxy are back for their third movie! Writer/director James Gunn promises it will bring the story of the Guardians as we know them to a close. With Zoe Saldana on hand, Marvel Studios released the trailer for Guardians of the Galaxy: Volume 3 at CCXP. And you can see the full trailer right here, which showcases our favorite heroes on one last adventure, including the alt-timeline Gamora last seen in the finale of Avengers: Endgame.
Ok, there's a lot to unpack in this trailer. We've got the Guardians in their matching uniforms, something from the Marvel comics we've never seen in the MCU before. We go to a world that looks just like Earth, with suburbs and all, with strange alien/animal hybrids living on it. This is almost surely Counter-Earth, a constructed world created by the High Evolutionary (Chukwudi Iwuji). It orbits our sun in the exact opposite direction as Earth. And the animal hybrids may be the New-Men, a staple of classic Marvel comics. Counter-Earth played a big role in the early comic adventures of Adam Warlock. A character that we glimpse in the trailer, played by Will Poulter.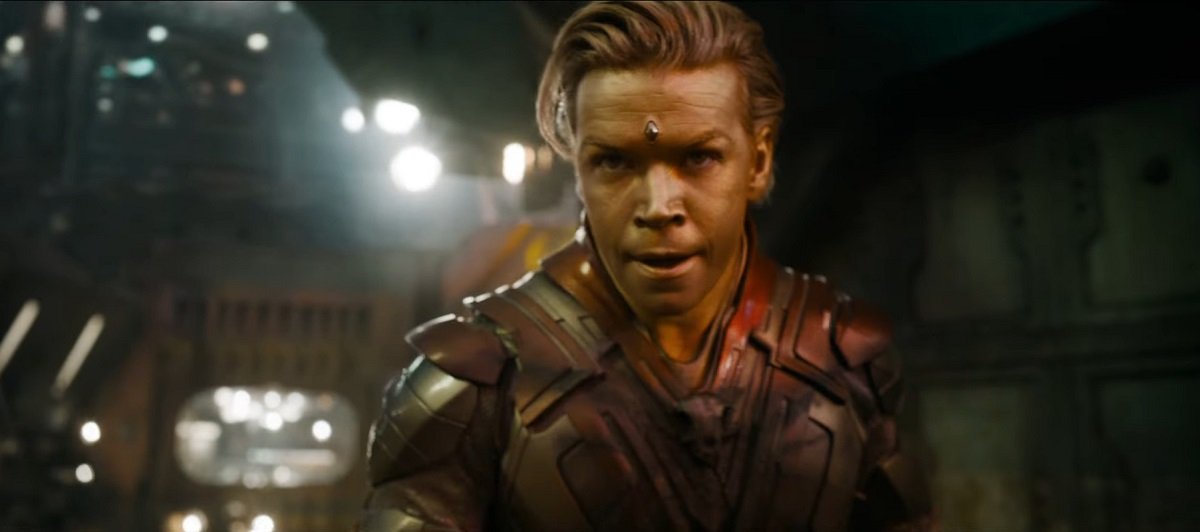 Peter Quill's new ship is the Bowie, named after the Starman himself, which was introduced in the Holiday Special. (Let's pour one out for the Benatar. We hardly knew ya). It looks like we're going to get some flashbacks to Rocket's origins as well. And they appear to be tied into the High Evolutionary.
And it looks like Lady Lylla, a genetically engineered otter, made it into the film as well. Chris Pratt, Zoe Saldana, Dave Bautista, Karen Gillan, Pom Klementieff, Vin Diesel, Bradley Cooper, and Sean Gunn all return to their iconic roles. New to the cast are Chukwudi Iwuji, Will Poulter, and Maria Bakalova as Cosmo the space dog.
Guardians of the Galaxy: Volume 3 hits theaters on May 5, 2023.