Period pieces or productions based on true stories often attract a sizeable audience. This is especially true when the narrative is under a considerate and careful eye. Viewers tend to judge the work on how it reflects the real people and the trajectory of their lives. In Gentleman Jack, we see the show's depiction of Anne Lister (Suranne Jones) and Ann Walker (Sophie Rundle), two women who meet, fall in love, and eventually marry in 1800s Halifax. But how accurate is the portrayal of Anne Lister and Ann Walker's marriage in Gentleman Jack season two? And how does the pair's representation in the show impact its audience? Let's look at their onscreen relationship.
The HBO series by Sally Wainwright is actually based on journals of the real Anne Lister. She was a controversial woman during that time who courts a very wealthy but shy Ann Walker. In season two of the comedy-drama, we see their rather tranquil but never dull married life.
Their relationship is dear to some, especially LGBTQ+ viewers in long-term relationships or marriages. The portrayal of lesbian married couples in film and television is finally starting to evolve with shows like Freeform's The Fosters. However, Gentleman Jack not only reminds the audience the significance of representation on screen but affirms that two women in a romantic union certainly isn't new.
As the wives settle down in Shibden Hall, they still have to face a cruel world. They deal with people gossiping about them along with Ann's fight for the independence from her family. Through it all, they love and support each other. We get to see those tough yet realistic moments of what it might have been like for them to do typical things like dinner with the Lister family. Walker "comes to life" in Halifax and embarks on her new life and daily adventures with Anne. She becomes more outspoken, even standing up to Anne. They navigate issues like business choices and finances, just like any other couple. We see them bicker, spend time together, and have adventures. At one point, they simply sit in united silence after a cruel prank exposes the true nature of their relationship.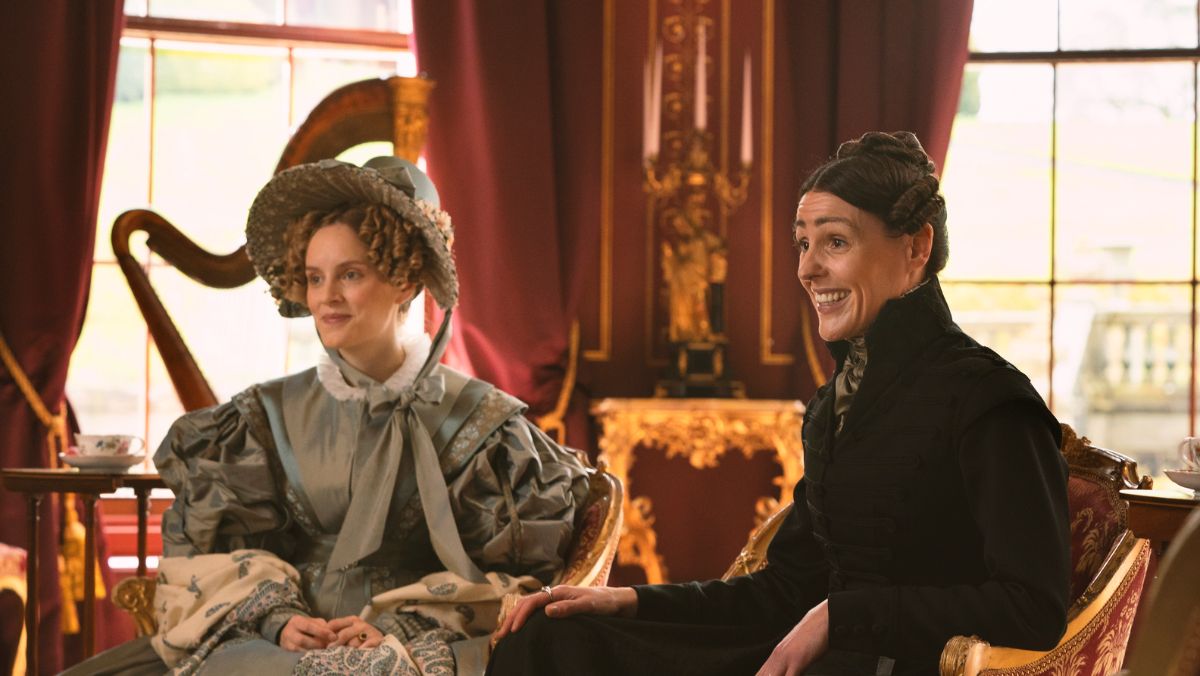 It's lovely to see this slice of life approach with their relationship built around Lister's journals. But, of course, there are factual distinctions between Gentleman Jack's narrative and some real events that likely took place. There's the element of dramatizing it for TV along but it's also a necessity considering real-life history. And Ann Walker and Anne Lister's real life marriage is even more interesting than what we see on Gentleman Jack.
The diaries of the real Lister, which were mostly in code, reveal that the pair did fully commit to one another, taking a sacrament in their Church. Season 2 dramatically adds Mariana Lawton to the mix, testing Anne's faithfulness to her wife. Sadly, it's true that Anne's faith towards Miss Walker wasn't always the strongest. But the creators make sure we also see the strength in their marriage. There's the plot point where Walker assures Lister of their union by promising to change their wills to reflect their dedication/union. It's truly another beautiful declaration of their love.
And, unlike the Lawton drama, the University of York website confirms that this alteration to their wills is real. It requested that the surviving spouse to inherit the other's properties. Sadly, society didn't honor their request. Lister died while traveling in Russia with her wife in 1840. Walker's brother-in-law (portrayed in the show by Derek Riddell) then took control over the Lister and Walker properties. Additionally, Ann's changes to their wills couldn't be upheld in court. She had been declared legally insane and remained in Dr. Belcombe's asylum until passing. Understanding that the show is "inspired by true events," one can truly appreciate the elaborate, invigorating adventures of a couple defying society's norms.
We don't know what we could see of their future if Gentleman Jack returns for season three. But, it is utterly empowering to see their marriage on the silver screen. Every moment matters, whether they are laughing or attempting to make love while talking about money. All in all, Gentleman Jack does a brilliant job of showcasing far we've come in terms of tolerance and rights of the LGBTQ+ community. And, its a reminder that we still have much work to do with giving audiences even more.