Good-bye, Westeros. Hello, Tatooine. Game of Thrones creators and show-runners David Benioff and D.B. Weiss are making the jump to space. Lucasfilm announced on Tuesday that Benioff and Weiss will be writing and producing a new series of Star Wars films. Plural. These movies are different than the Skywalker saga films and the previously announced trilogy Rian Johnson is developing.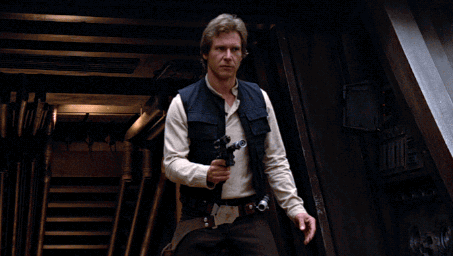 Huh. No release date or further details about their movies are available yet. Benioff and Weiss won't be getting starting until after the final season of Game of Thrones is done, so it's going to be 2019 before they being work.
In a statement, Lucasfilm present Kathleen Kennedy said, "David and Dan are some of the best storytellers working today. Their command of complex characters, depth of story and richness of mythology will break new ground and boldly push Star Wars in ways I find incredibly exciting."
While Benioff and Weiss have certainly have enriched the world of Westeros as created by George R.R. Martin for television and managed an insane number of plot threads and characters, I'm not sure how to feel. Given some of the questionable decisions Benioff and Weiss have made in their projects–namely the treatment of female characters in Game of Thrones and the very notion of Confederate–it's not a choice I would have expected from Lucasfilm. And of course, it's two more white male writers and producers, which the galaxy far, far away already has plenty of.
How do you feel about this news? Jump to the comments and share your thoughts.
Images: Lucasfilm, HBO
More Star Wars stories!
[brightcove video_id="5726740299001″ brightcove_account_id="3653334524001″ brightcove_player_id="rJs2ZD8x"]